Could Electric Trucks be the Next BIG Thing for Off-Roading?…
Adam Scepaniak 03.09.20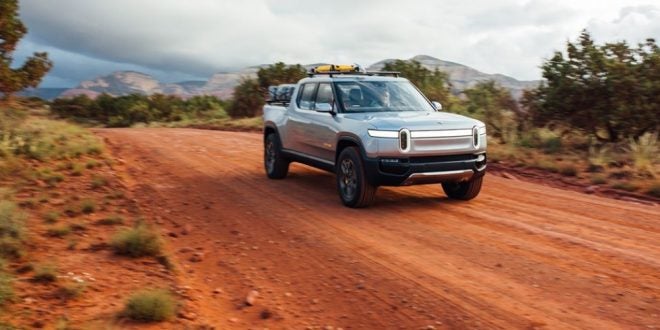 Many of us are always looking to gain an edge in everything we are doing. No matter how we hunt, camp, hike, or recreate in the great outdoors we want to be at the pinnacle of our adventure. Sometimes this can be achieved through obtaining advice from others who have attempted the journey we are about to embark on. Other times taking a new path to our destination can bring us a whole new perspective. One of the simplest ways we can improve our travels is through new gear. So, when many of us are trekking into deep, departed areas of wilderness how many people have thought of trying electric trucks for that off-roading excursion?
Something that has caught on like wildfire as of late for camping, being in the outdoors, and recovering wild game are electric bicycles either fully battery-powered or with electric assistance. There are lots of upsides to using electric transportation when we are out in nature. For one, it is tremendously quiet; essentially silent. For people who are hunting or fishing this can be invaluable in maintaining the element of surprise. Additionally, you do not have the smokey carbon by-product that can stink up your gear. Many hunters are willing to go to great lengths in washing their hunting garments in special detergents and using masking cover scents to improve their odds. So, why not remove some scent altogether by using electric trucks?
While electric softroaders like the Mustang Mach-E are here now, off-roading with electric trucks could prove to be valuable to other enthusiasts as well. People who do bird watching will be more likely to catch a glance at more winged beauties if their vehicles are quiet and not smoking out their avian friends. Biologists, wildlife officers, and other individuals collecting research data out in nature will leave behind less of a footprint while doing their work with electric trucks as well.
At the moment, there are not many auto manufacturers who are making electric trucks, but there are a few like Rivian and Tesla who are pushing our known limits of what can be done with electric and battery technology. Even Hummer has returned with an electric model and an electric Ford-150 is coming soon too. It is definitely the future, but would you be willing to jump in the cab of one and go off-roading for your next hunt or adventure? It is simply a little food for thought. Let us know what your thoughts are on the subject in the Comments below! We always appreciate your feedback.