Wedding day jokes aside, the worst places to get cold feet are when you're hunting or when you're ice fishing. Frozen toes can ruin your day, especially when the fish are on the slow bite. There is still some time for many of us to get geared up and out on the ice, and for the rest, there's some great deals to get you ready for next season. Here's our picks for some of the best ice fishing boots.
Sorel Bear Extreme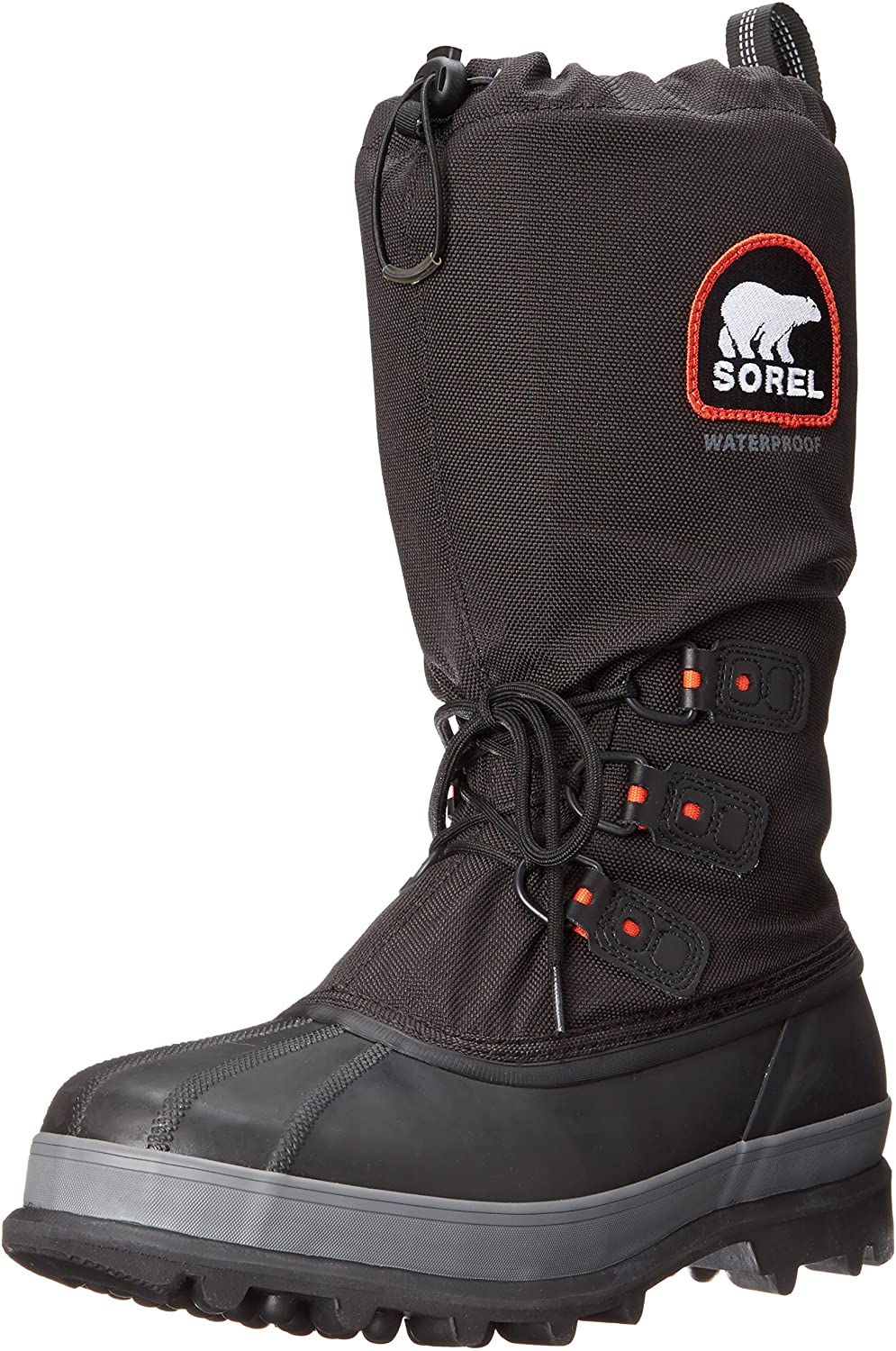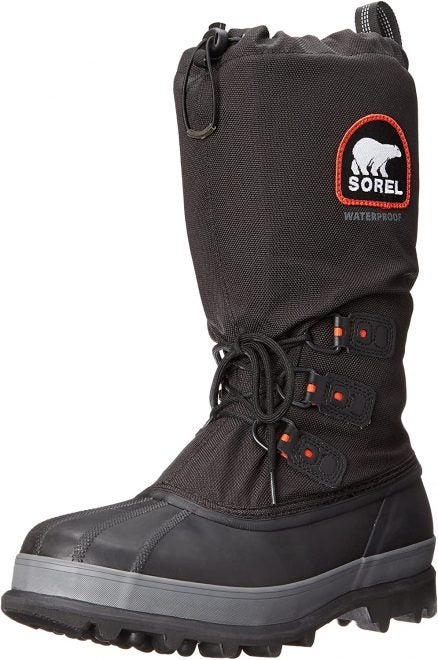 You can trust Sorel Boots to keep you warm. The Bear Extreme is designed to give you good traction on snow and slippery surfaces. The boot is completely waterproof and best yet, it is rated for -60 degrees, so you should be able to handle most conditions. The outside of the boot has reflective piping to help you show up in the dark, in case someone is trying to hone in on your spot. Sorel designed these boots for walking, so you'll be comfortable hiking way out on the ice, too. Just remember to stay safe out there!
Clam Sub Zero X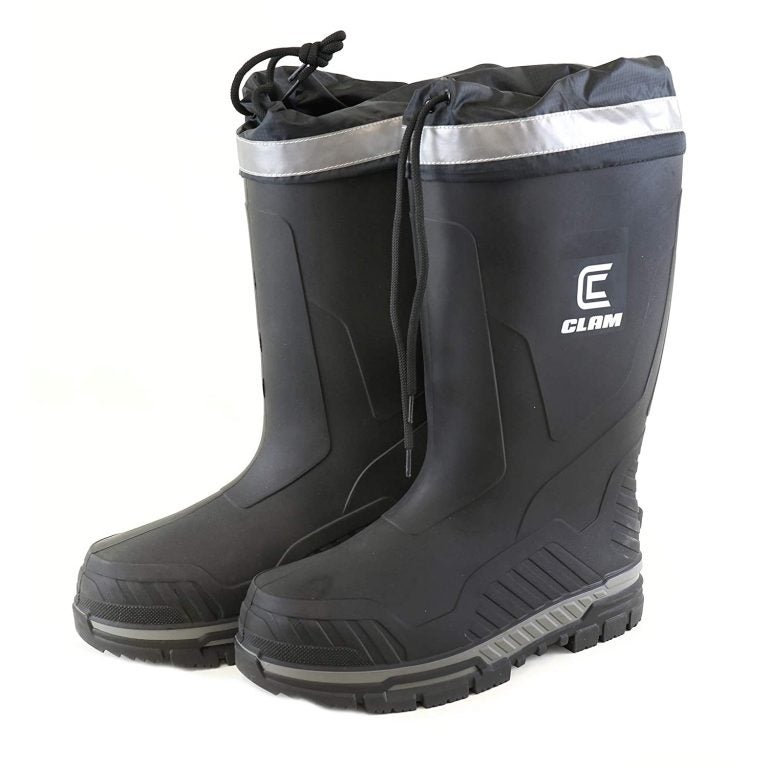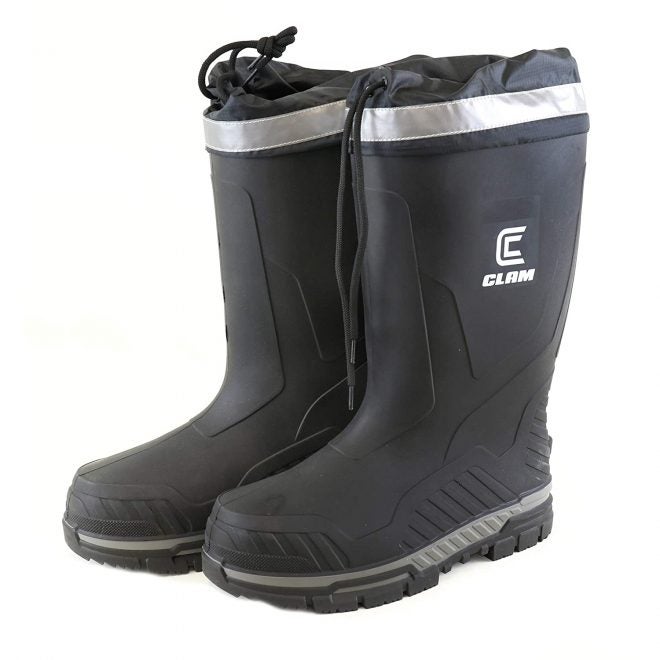 If you fish on the hard water, you know all about Clam Outdoors. Chances are, you have some Clam gear in your arsenal. Their Ice Armor clothing line set the standard for purpose-built clothing for ice fishing. It makes sense that they also make one of the best ice fishing boots available. The Sub Zero X boots are solid rubber on the outside with no laces or seems to let water in, making them 100-percent waterproof. They are rated to -40 and have a removable wool liner.
Muck Boots Arctic Ice Extreme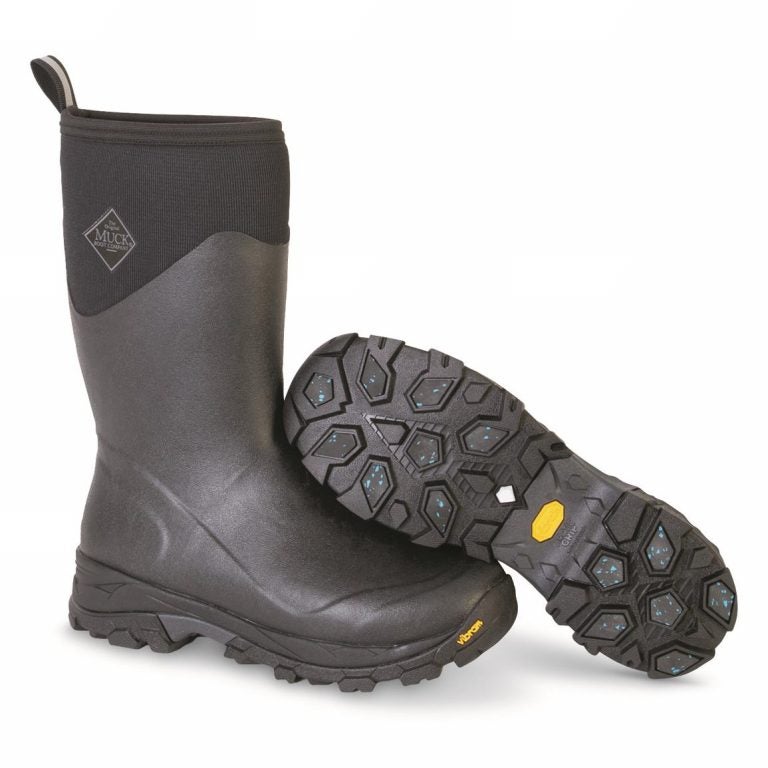 We've covered some Muck Boots before, but this one is perfect for ice fishing. It's a little shorter, which works well with insulated bibs. It's rated for -40 degrees and has the rubber lower mated to a neoprene upper that made Muck Boots famous. What truly sets this boot apart is the Vibram outer sole. Vibram's Arctic Grip outsole pods deliver advanced traction on wet ice and their Icetrek full base layer provides traction on dry ice. This combines to help keep you from going for any unplanned ice fishing gymnastics. You never want to do that. If your buddies see, and you know they will, you'll never live it down.
Lacrosse Ice King – Classic Choice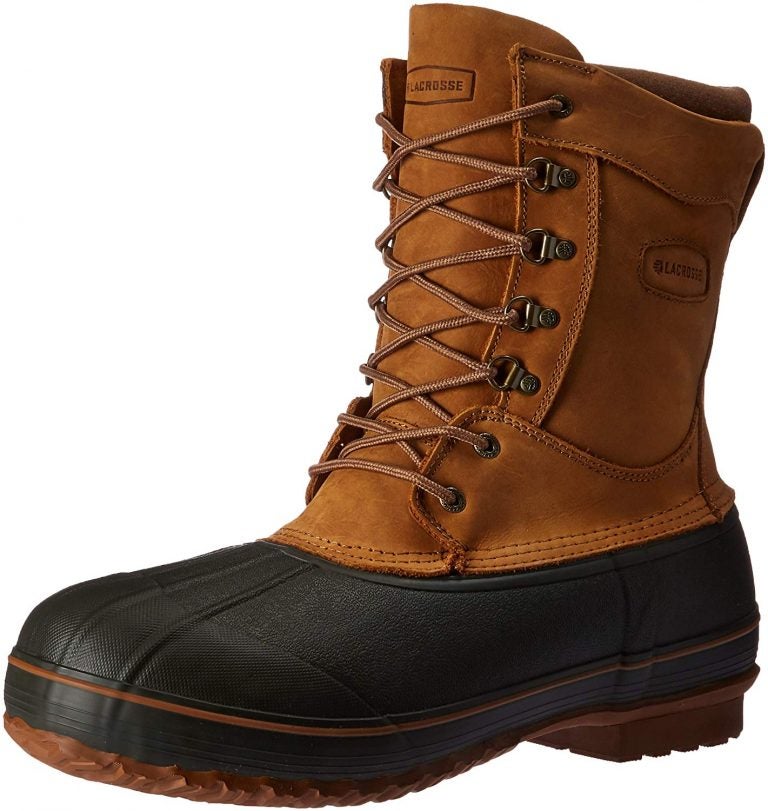 From the "If it ain't broke…" department, the Lacrosse Ice King boot has been available for decades, virtually unchanged. They remain a strong seller for the company and have achieved legendary status for keeping your feet warm in the worst conditions. They have a rubber lower mated to an all leather upper. There is 400grams of Thinsulate in the boot with a 6mm footbed and an 8mm felt sole. Add in the poly foam liner and you've got a boot that supplies support while feeling like your feet are encased in pillows. Rated to -70 degrees, these boots will keep you warm just about anywhere you could possibly go.
Thorogood Endeavor Extreme – Editor's Pick
If you haven't heard of the Endeavor Extreme boots before, now you have, and you're welcome. These may well be the best boots for activities in extreme cold, ice and snow. They have a breathable, waterproof membrane, a 12-inch height and a whopping 2,400 grams of Thinsulate insulation. The footbed is reflective, so heat goes back into your foot. You can remove it, if you get too warm, too. The sole is designed for stability and traction to help keep you upright. The best part of these boots is the fit. They work for any foot, from medium to 4E wide. If you want to stay warm and want the best boot you can get, this is it.