I read a book one time where the main character was in a bad situation and needed to survive. He met up with an "old timer" who welcomed him to go to  a camp that had everything a person needs to survive. Upon arriving in the "camp," the man was shocked to find nothing more than a tarp covering a bed of pine boughs, a campfire ring, a few pans and an assortment of fishing gear. The old timer laughed and said, "It doesn't matter how bad you think things get, as long as you have a fishing pole and some water, you can fish for your food no matter what the emergency situation is."
Just be aware of fishing seasons and regulations in your area. The rules aren't automatically suspended because Walmart is out of Mac & Cheese.
Survival Fishing Gear


There are three basic types of fishing reels, however, the best fishing reel for a survival situation is a spinning reel. These ride on the bottom side of the rod and you flip a wired bail over to cast. These handle more types of fishing well, and are relatively fool-proof with a short learning curve. There are also many different fishing rods out there. One of the best for all types of fishing is the Ugly Stik, a rod legendary for its sensitivity and durability. If we had to pick just one rod and reel for a survival fishing situation, we'd opt for a Shakespeare Ugly Stik GX2 Travel Spinning Rod and Reel Combo. It's durable, packable and can handle catching fish just about anywhere.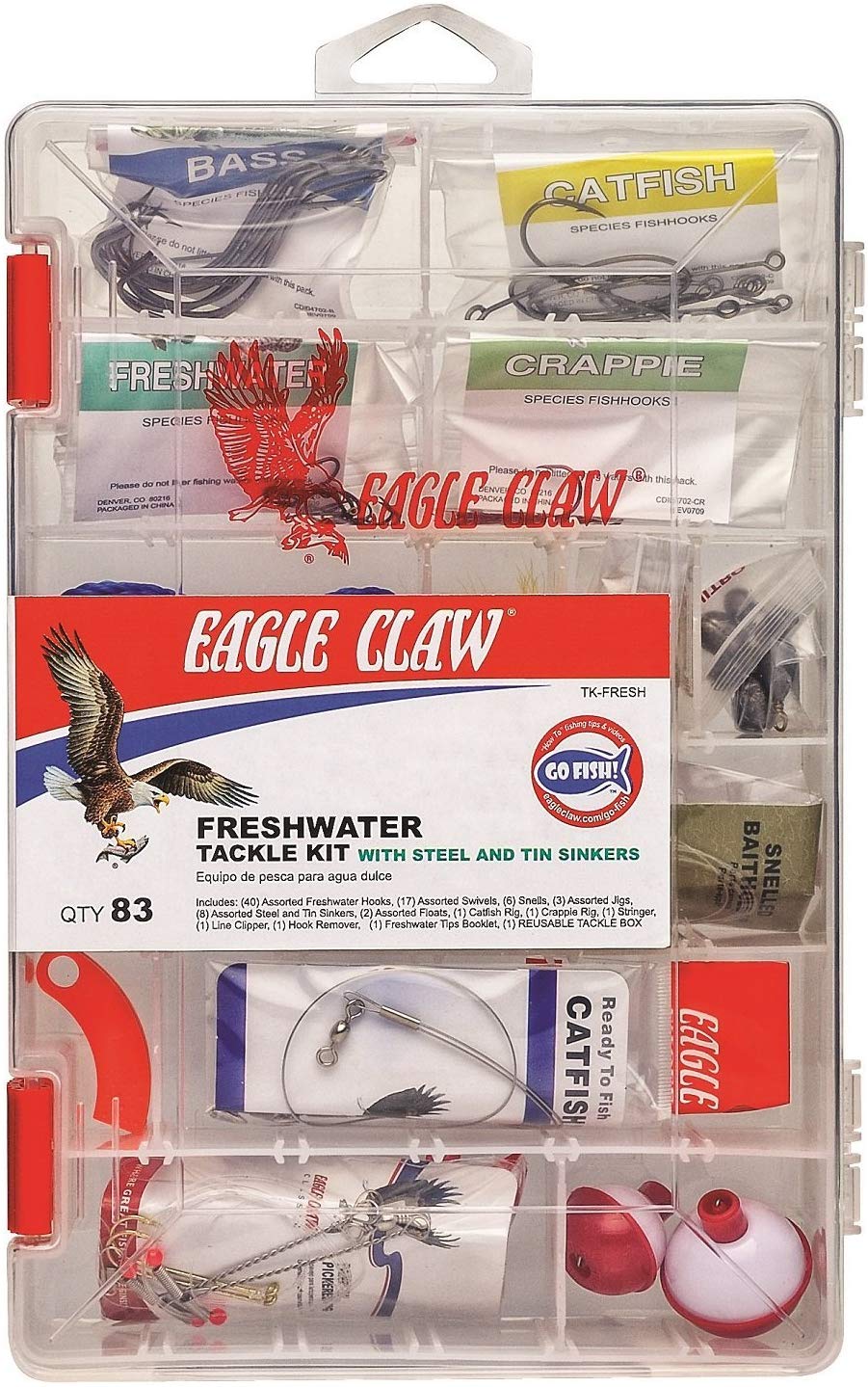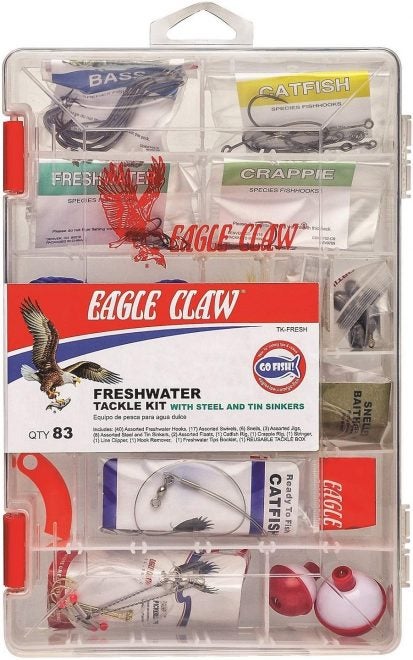 You're also going to need basic terminal tackle, like hooks, sinkers and bobbers. If you fish, you undoubtedly have all of these already in your tackle box. If you don't, or you want to buy a ready-made survival fishing kit for in your truck, Eagle Claw makes a nice 83-piece kit with it's own stowable tackle box.
Finding Fish
In a survival situation, chances are good that you'll be fishing from shore, or foot-accessible waters. If you're fishing a lake, or even select rivers and streams, you should really be targeting panfish species, like bluegills, sunfish and crappie. Panfish are among the easiest species to catch and the most abundant. Look for areas that are easy to get your line into, with a high likelihood of being able to reel it back in. You can't catch fish for survival if you can't keep your line in the water. 
A typical bluegill with a 4-ounce weight of edible fillets will have: 473 calories, 29g fat (7g saturated fat), 325mg cholesterol, 707mg sodium, 15g carbohydrate (2g sugars, 1g fiber), and 36g protein. Kind of makes you wonder why the recent rush at the grocery store left empty beef and chicken cases, but the fresh fish case is still fully stocked, doesn't it?
Bait
For bait, if you can't make it into a bait shop to pick up a few worms, try looking under logs and leaves for worms, nightcrawlers, bugs or other small things fish would eat. If you see small minnows swimming around, a minnow trap would come in handy to supply you with a great deal of usable bait. Plus if times get really tough, you can always slurp down some minnows. Minnows make great bait for panfish and work exceptionally well for crappie.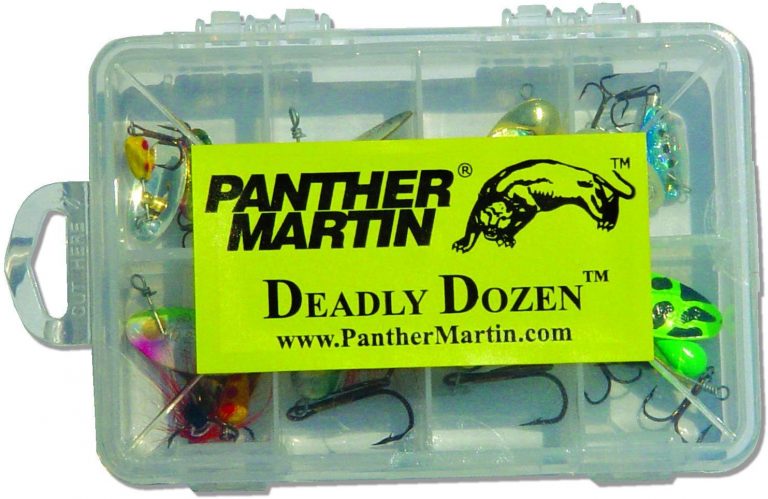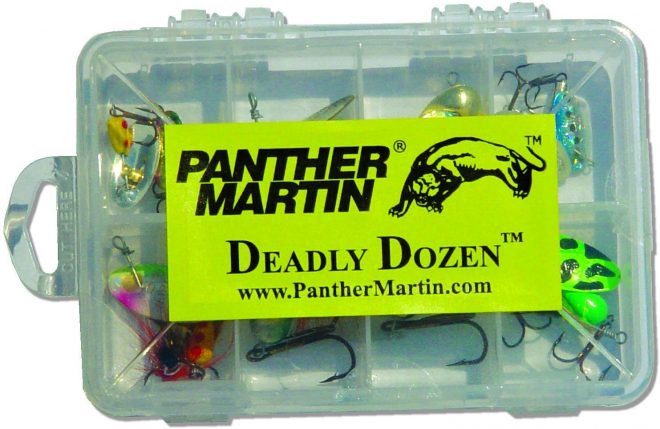 Artificial baits can work very well, too, but you have to know how to use them. For panfish and trout, one of the best you can use is a Panther Martin spinning bait. An assortment of them doesn't take up much space, and they can be used in most any condition. One of the easiest artificial baits to use. 
Primitive Fishing Methods
Not that we think the Coronavirus situation is going to get so far as to completely break down society, but should it come to be that you need to catch some fish to survive and you don't have a fishing pole, or access to one, there are still ways to catch fish. If you have a decent knife, you can fashion a spear to catch fish. You'll want to use a lot of stealth and know that it isn't easy. You'll fail more than you'll be successful. The best way is to stab the fish and pin it to the bottom, so you can pull it up with your free hand. There are some good books that can walk you through basic bushcraft survival skills.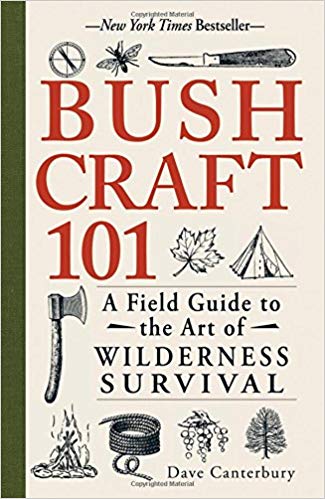 Above All – Don't Panic!
It is easier said than done, but the most important thing to do in cases of world-wide emergency is to remain calm. Take a deep breath, work through being prepared for anything and calm down. Keep yourself informed with the latest information. In the United States, check for latest updates from the CDC here. For Candian residents, the Canadian government has a COVID-19 page on the official website running with information. Both offer a great deal of information.