Rare and Wonderful: Hoenig Rotary Round Action Rifle/Shotgun
Russ Chastain 03.26.20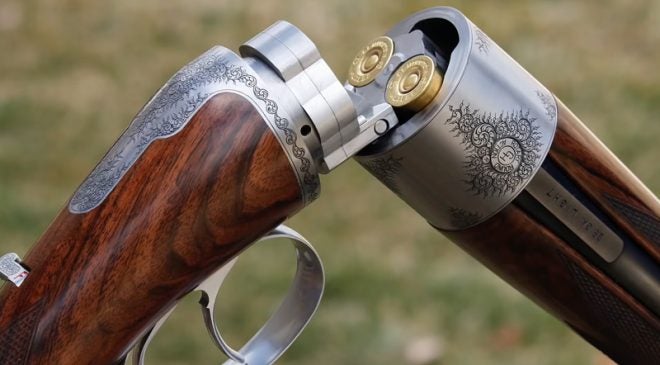 A few years ago, we shared a video of what may be the world's most uncommon firearm action: The George Hoenig "rotary round action" double-barrel. The video was made by Ron Spomer outdoors, and it was really cool. The gun's inventor is on that video demonstrating how it works; you can check that out by clicking here.
It's a simple action that's also quite robust, and back in 2014 it was noted that only five per year were being built! Some are rifles, others are shotguns.
In the video we're sharing today, Ron Spomer spends more time examining and explaining the features of one of these fine firearms chambered for the 9.3×74 Rimmed cartridge.
In the interest of simplicity, Hoenig designed the system with two triggers instead of one, and no automatic ejectors. The trigger thing, okay… but if I were toting a rifle after dangerous game in thick brush, I would prefer to have something other than gravity helping me get rid of empty cases should I have to reload and fire again in a hurry. That said, Ron had no trouble using gravity to dump out his empties after firing the rifle.
Unfortunately, George Hoenig has retired and this gun is no longer being made. On the video, he notes that he's only built perhaps 78 of these firearms, including both rifles and shotguns.
When they were in production, one of these rifles would run you $27,500. Shotguns were considerably cheaper, at a mere(!) $22,000.