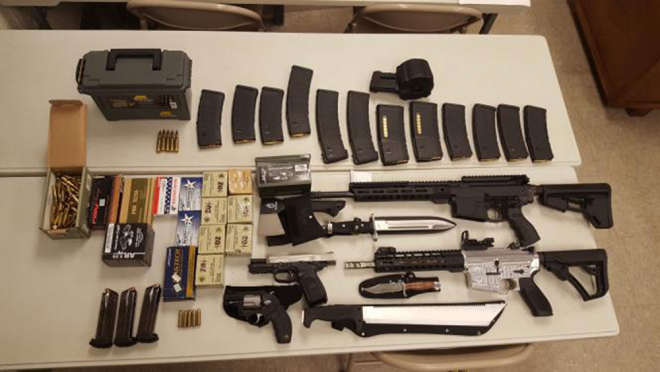 During times of relative peace and moderate tranquility, preppers and others tend to relax their preparedness, especially when it comes to personal- and home-security issues. We all get lax when life is good and society seems settled and secure. This is probably our biggest mistake when it comes to personal security. These are not times of tranquility.
Take some time now during the "quarantine" to review your home security plans, especially defensive ones. The COVID-19 pandemic has caused considerable stresses on multiple facets of the economy and supply lines of crucial materials. It could get worse. When it does, those without necessities may go searching for those with ample supplies to liberate. The unprepared will be preying on those who did prepare. That could present a nasty situation.
Around the house, double check all the entryways, door locks, secured windows, garage doors, and make sure they are locked and secure. Trim down any bushes that might hinder viewing of the street, driveway, or around the perimeter of the house. You want to be able to easily see anyone approaching the house from any angle. Be more vigilant now of watching these areas.
Conduct an inspection of all your weapons. If they have been sitting up or stored for a while, dust them off, clean and lubricate again if necessary and check for function. Clean the optics, wipe down the magazines, and install slings if using them inside or outside the house. Your rifle(s), shotgun(s), and handgun(s) must be in the Ready-Go condition. This goes for all backup firearms in Tier Two armament.
Make an accounting of your ammunition supplies for each for the firearms you consistently use for home defense. Pre-load all your magazines with the appropriate choice of ammunition and have them readied for use. Store them in a secure ammo box and have it readily available for easy access. If immediate trouble is brewing, disperse the firearms and ammo to critical locations within the house.
If you find you have ammo shortages, make a trip to your local supplier to fill in the gaps. Some areas of the country are reporting a run on ammo, so ample supplies may be difficult to acquire. You might have to shop several outlets. Buy more than you think you might need if you can afford it. Extra ammo could be used as barter fodder if things really go south.
Anticipate the next six months to be tenuous times. Act now to be prepared. Move your threat status at least to blue for guarded or yellow to elevated.
Remember: "Don't get ready, stay ready."