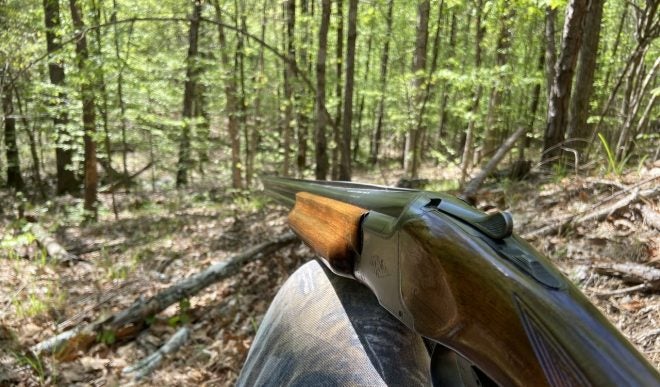 2020 is one of the few years I've missed hunting the opener of Georgia's spring gobbler season, and sadly enough, it was due to the dad-blasted coronavirus. Yep, the COVID-19 panic caused me to stay home while three hunters killed four gobblers on our property opening weekend. Argh!!
After a week or so, things looked like they weren't going to get much stupider and I wouldn't have to worry about getting stranded away from home, so I made plans, saddled the mule, and hit the woods. I'm writing this on my phone as I sit in a hardwood bottom wishing I could at least hear a bird.
Unbeknownst to me, spring hit early in Georgia and things are a few weeks ahead of schedule. That means the peak of turkey ignorance is past – as are the continuous string of early-season mornings on which they gobbled a lot. I've been on the property about 48 hours and have spent them eating, sleeping, and afield — not necessarily in that order. And I have yet to lay eyes on a turkey.
I didn't even hear a gobble until 9:39 on the second morning of the hunt, and have utterly failed to even converse with any lonesome hens. I'm starting to wonder if they have their own "stay on the roost" order and are simply self-isolating.
Perhaps worst of all is the condition of the woods. The trees are already well "in leaf," which means sound doesn't carry nearly as well as it usually does at this stage of turkey season. That doesn't help with the whole "can't even hear a gobbler" thing.
And so I sit in the woods and muse on the state of the world and hope we will all have jobs and incomes when we reach the other side of COVID-19. Perspective like this makes it easier to accept a day without a turkey encounter. Lots of folks have it worse than I, or you, or we do.
Here's hoping I get to see another turkey someday, but if not I'll be okay as long as I have family, food, and love — not necessarily in that order.
Stay safe, my friends, and happy hunting.