Lever Action Carbines for Defense and Survival
Terry Nelson 04.02.20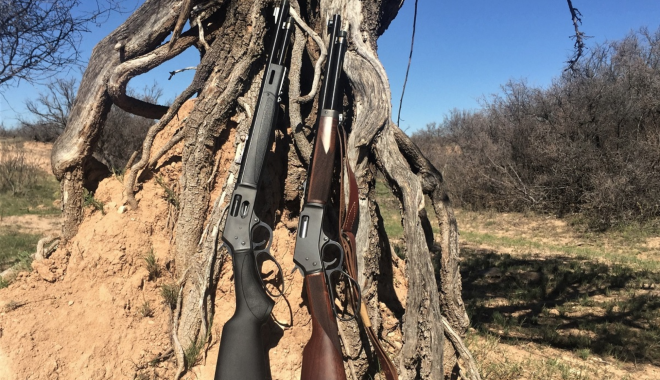 The world is currently in the midst of uncertain times on many fronts. I have no doubt that over time we will begin to see a positive improvement and life will gradually return to some degree of normalcy. As is typical when things get tough, folks look to the essentials: food, water, shelter, medical supplies, and firearms. The public has flocked to sporting goods retailers looking for guns and ammunition. For many, recent events have caused them to rethink their opposition to guns and they find themselves realizing that maybe a gun is not such a bad thing to have after all.
Those purchasing a firearm for the first time or even those looking to expand what they currently own may find that pickings in some areas are slim. Most want high capacity semi-auto platforms in a handgun, rifle, or even shotgun. However, there is another good option that is often overlooked today. We could discuss the revolver versus the semi-auto handgun, or the pump action versus the semi-auto shotgun, but for our purposes here today let's take a look at the lever action carbine.
Yes, I am referring to what many consider the old west style, John Wayne lever gun.
In the first place there are many old production lever guns from days gone by that are completely sufficient for hunting and defense today. Additionally, there some great companies making high quality lever guns today, Winchester, Marlin, and Henry Repeating Arms are but a few.
Reasons these modern-day lever action carbines are worth a second look are many. Of course, there are long barrel rifle lever action rifles, but let's focus on short barrel (16 to 18 inches) carbines. I prefer the carbine for maneuverability in and around tight spaces, such as in the home, around a vehicle (easily stored between seats in a vehicle because they are so flat-sided) or going through thick brush. Simplicity of operation in the areas of loading, working the action, and rare malfunctions are other notable considerations. How about the fact that in many areas now, you are much less noticeable with an old-fashioned lever gun than you are with what many consider to be an assault rifle. Make no mistake, I enjoy my "evil black guns," but also quite appreciate a short-barreled lever gun, whether it be a rifle caliber or a pistol caliber model. You might also find one of these lever carbines on your retailer's shelf long after the AR and AK platform guns have all but disappeared.
Let's take a look at just two lever guns I've been running through their paces lately. The Henry Repeating Arms Big Boy Steel Carbine and their brand-new Big Boy X Model. I have put both of these quality lever action carbines from Henry Repeating Arms to the test for a while now and found them to operate flawlessly.
First, the Big Boy Steel Carbine in .38 Special/.357 magnum. Key features include:
5-inch round blue steel barrel
1:16 rate of twist
Weight of 6.59 pounds
14-inch length of pull
34-inch overall length
Seven round magazine capacity, tubular magazine loading
Fully adjustable Semi-Buckhorn rear sight with white diamond insert
Brass Bead front sight
Receiver, blue steel and drilled/tapped for scope mounting
Stock is American Walnut with added sling swivel studs
Transfer Bar safety
Oversized lever
This carbine has the classic look of old west lever guns with a walnut stock and buckhorn sights. On the range I found the Big Boy Steel Carbine easy to use and operate especially with the oversized loop lever that makes operation with a gloved hand simple. It's fast to get into operation with exceptional accuracy, I easily made off hand hits on medium size game steel targets at 100 yards using Sig Sauer .357 Magnum ammunition. The Big Boy Steel Carbine does not have one of Henry's newest features however, the side gate loading option.
MSRP on the Henry Big Boy Steel Carbine is $893.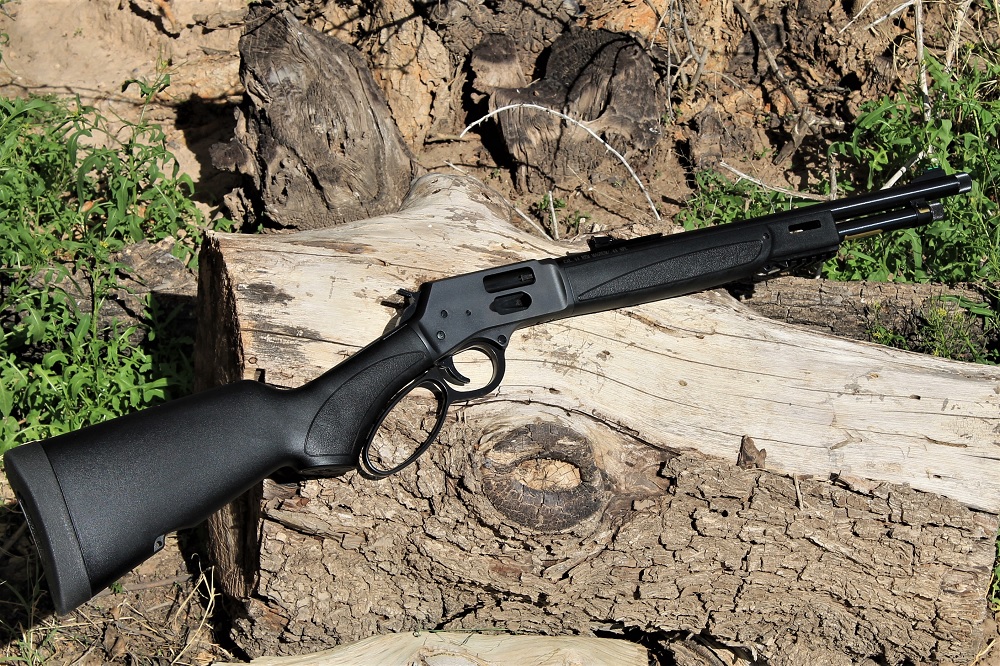 Now, the new-for-2020 the Henry Big Boy X Model in .44 Special/.44 Magnum, key features:
5- inch round blue steel barrel
1:20 rate of twist
Weight of 7.3 pounds
14-inch length of pull
3-inch overall length
7 round magazine capacity, side gate or tubular load
Fully adjustable fiber optic rear sight and fiber optic front sight
Receiver, blue steel and drilled/tapped for scope mounting
Stock, black synthetic
Transfer bar safety
Large loop lever
Swivel studs, Picatinny rail and M-Lock
5/8×24 Threaded Barrel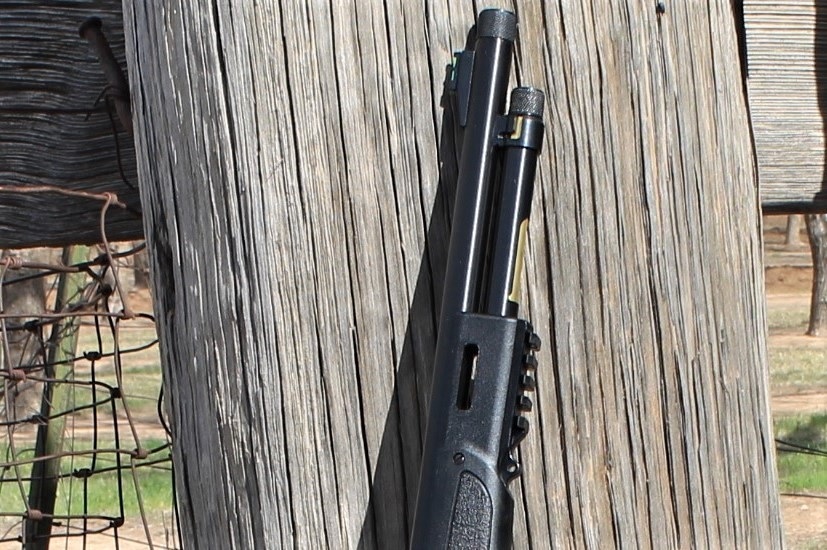 If you're looking for a new era carbine lever gun that is a bit more tactical looking, the Big Boy X Model is it and comes standard with a threaded barrel for a suppressor. Other calibers in the X Model carbine aside from the .44 include, .45 Colt, .38 Special/.357 Magnum. There are X Model versions in .45-70 and .410 Shotgun as well, however not in carbine length barrels. MSRP is $970.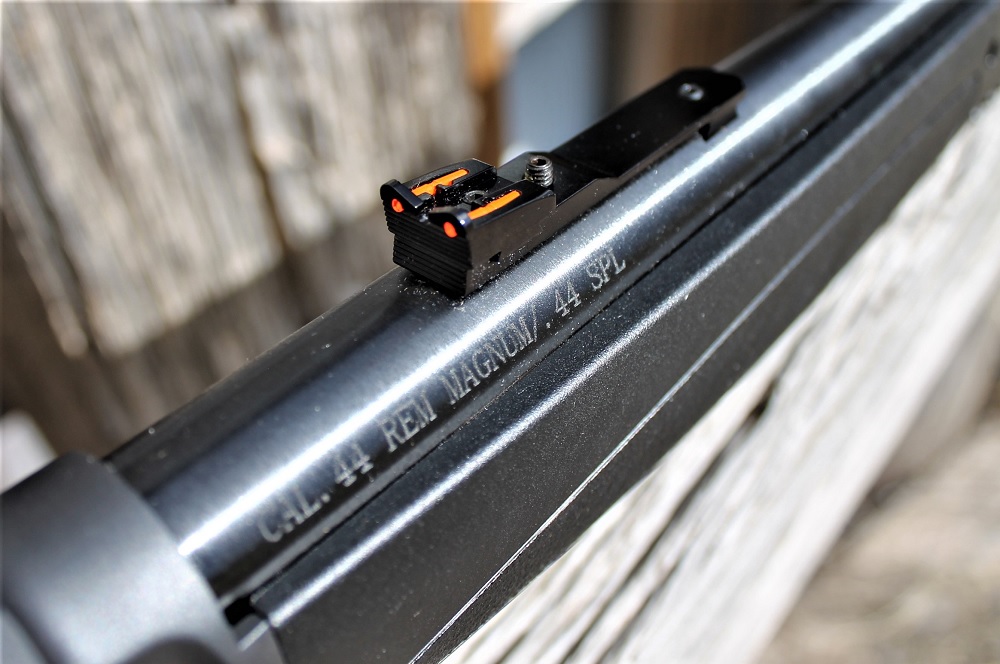 Bottom line is that either of these carbines are suitable for self-defense and hunting deer-size game and may not draw unwanted attention to the degree that your everyday semi-auto black gun would. I like the fact that I can utilize .38 Special/.357 Magnum or .44 Special/.44 Magnum in theses carbines, giving me a wider spectrum of ammunition choices. An interesting note, I have been able to find the above-mentioned calibers of ammo recently, where as 9mm and .223 have been near impossible.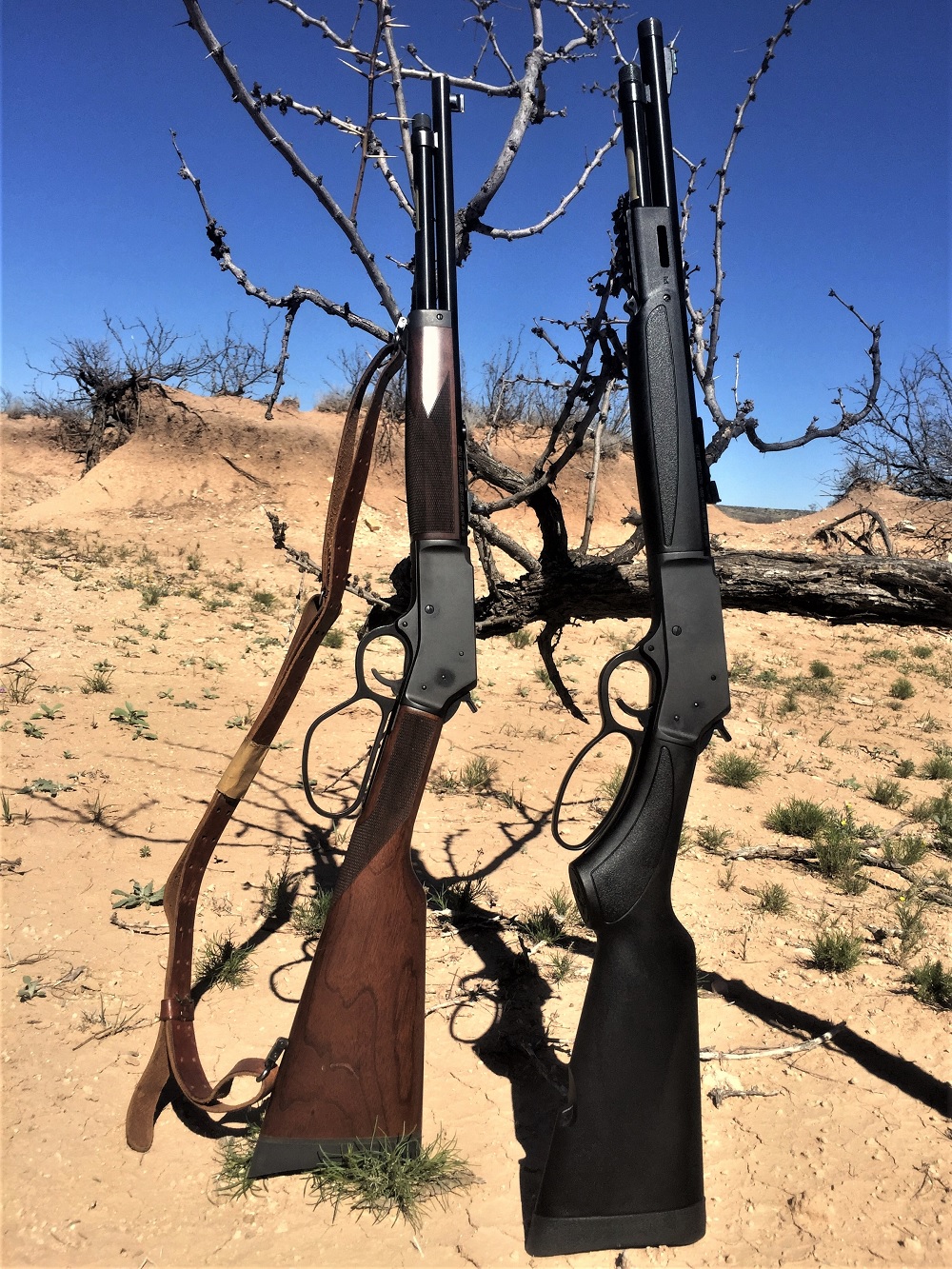 In today's challenging times a lever action carbine may well be just the ticket for your particular spot on the map and your specific needs. Don't overlook the ole lever gun.