NEW Practice & Defend Packs Debuted from Federal Premium Ammunition
Adam Scepaniak 04.21.20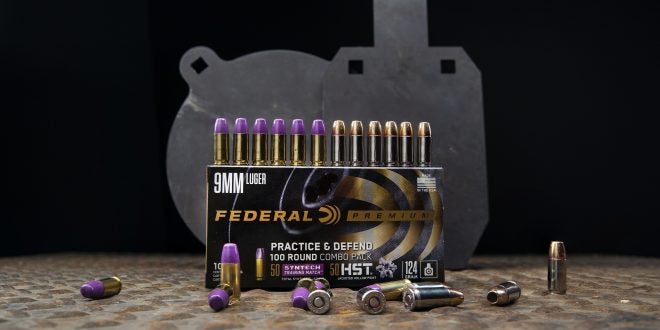 Federal Premium has announced NEW Practice & Defend Packs giving shooters both hollow-points (HP) for defense and full-metal jacket (FMJ) for range practice in one neat little package! Often times shooters will buy ammunition for practice and defense that are not similar at all to each other and they will experience drastically different recoil and points-of-impact which can lead to problems. Federal Premium has looked to alleviate that issue with these pre-made Practice & Defend Packs. Some of the specifications you can come to expect can be read below as presented by Federal Premium:
Ballistically paired Syntech Training Match and HST loads
Practice loads' Total Synthetic Jacket prevents metal fouling, reduces barrel heat and friction, and minimizes splash-back against hard targets
HST expands reliably through a variety of barriers and penetrates to ideal depths for self-defense situations
Flawless function and reliability in semi-automatic pistols

By using Syntech ammunition in this packaging, you get some of the cleanest and safest shooting ammunition on the market. The synthetic jacket protects your firearm and ensures less splash back on steel thereby, protecting you. By utilizing their HST hollow-point, you also get one of the most credible defense rounds possible. Federal Premium goes on to explain this new offering in the Press Release listed below:
"ANOKA, Minnesota – April 15, 2020 – Pair the self-defense load proven by law enforcement with the industry's most complete training ammunition for a combination like no other. New Federal Practice & Defend Packs include 50 HST Personal Defenseloads and 50 Syntech Training Match rounds. Shipments of this product have begun to arrive at dealers.

The two loads in these 100-count combo packs produce identical velocities, trajectories and point of impact for the most realistic training and utmost protection. Two loads each with a specific purpose in one package: Practice with the Syntech Training Match and carry the HST."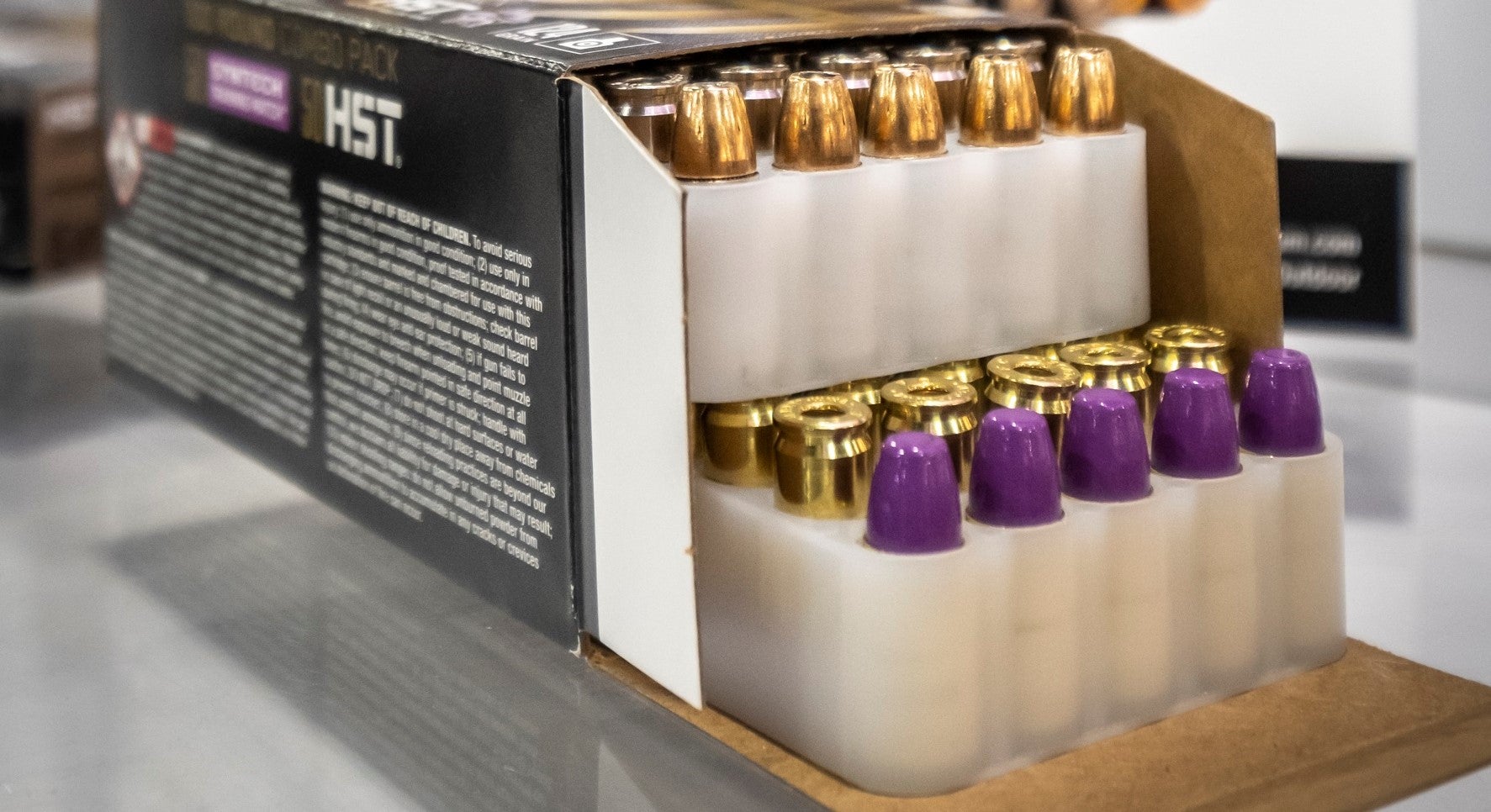 For anyone who may be entertaining getting one of these Practice & Defend Packs, they are currently manufacturing them in three common cartridges of .45 Auto, .40 S&W, and 9mm which is not much of a surprise. You can view your options as well as their associated price-points below:
P9HST2TM100 / 9mm Luger 147-grain 100 Round HST/Syntech Training Match, 1000 fps / $60.99
P9HST1TM100 / 9mm Luger 124-grain 100 Round HST/Syntech Training Match, 1150 fps / $60.99
P40HST1TM100 / 40 S&W 180-grain 100 Round HST/Syntech Training Match, 1010 fps / $68.99
P45HST2TM100 / 45 Auto 230-grain 100 Round HST/Syntech Training Match, 890 fps / $73.99
Recreational handgun shooting continues to grow at an exponential rate. Possibly only surpassed by the amount of people looking to do concealed carry for defense. For Federal Premium to mate some of their best practice and defense rounds together sounds like a winning idea, but what do you think? Would you buy one of these packages? Let us know all of your thoughts in the Comments below! We always appreciate your feedback.