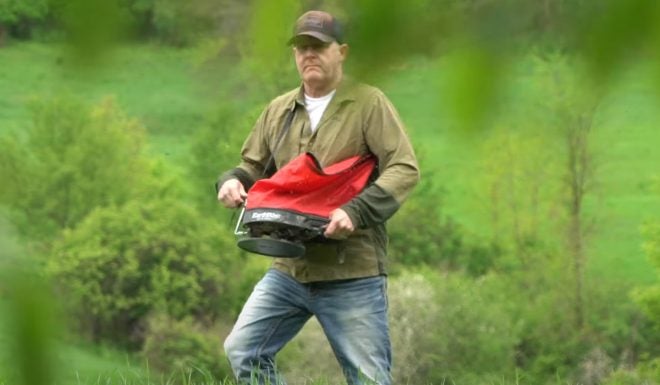 For those of you who haven't yet planted those spring/summer wildlife food plots, this should give you some food for thought. It's another video from Whitetail Habitat Solutions, this time talking about food plot seeds. Jeff Sturgis definitely has some strong opinions about deer hunting, and food plots are no exception. Here he is talking about food plot seeds, working his way up to talk about a particular seed that he says is so bad it should even cause hunters to avoid any seed company that has it in their blends!
Jeff makes viewers wait until the end before telling you what he's talking about, but I'll just cut to the chase for y'all.
Here's the spoiler: It's rye grass. (Not rye grain.)
"If it has rye grass, run the other way, go to the other aisle, flip the page, call someone else, don't buy it — and you and your deer herd will be better off."
Before he says that, he discusses some other common food plot seeds and what he believes to be the correct time and place for them, as well as pros & cons.
If you haven't already planted your food plots, you probably should do so while fuel is relatively inexpensive and you may otherwise just be holed up at home.
Happy hunting, and enjoy the video.