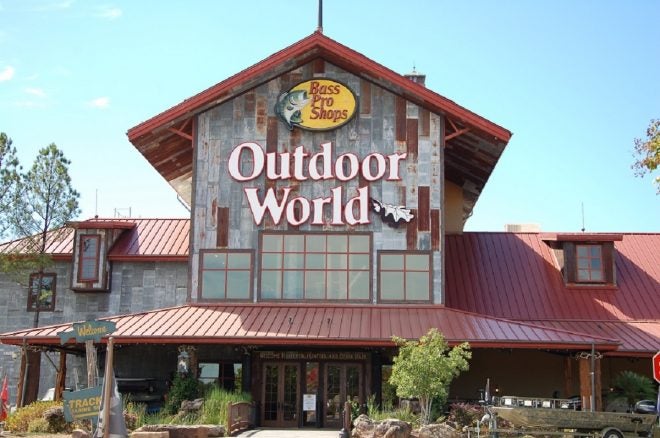 At this juncture the overall impacts of coronavirus/COVID-19 are incalculable. It may be months or even years before there is any kind of a reasonably accurate accounting for the damage this virus has caused to the outdoors industry. We know already it is hurting every facet of the outdoors in terms of recreation, sales, travel, conventions, and above all else, participation.
When an event as large as the National Rifle Association's annual convention that was to be held in Nashville, Tennessee this year is cancelled, you know this has to be a serious pandemic. Some 55,000 hotel rooms were cancelled as a result of the postponement of the NRA show. That is serious if you also factor in the airline and automobile travel plus food and countless incidentals. Dozens of other large events have closed, too.
The federal government is asking that all events where 50 or more people might gather to be postponed or ended. Other cities like where I live put that number at 10 people. That forced the closing of all restaurants with a dining room, movie theaters, concerts, horse shows, gun shows, sporting events and many other operations. One shooting range is considering it.
The guidelines to avoid the coronavirus are to separate yourself by a minimum of six feet from another person. Imagine the difficulty of doing that at some national and state parks with unique sights that visiting tourists want to see. It may be impossible, since access to some of these features may require a bus ride. Some of these venues may already be closed or will be soon. Be sure to double check availability before making any travel plans.
Undoubtedly many outdoor retail operations are suffering, too. I have not noticed that our big box outdoor stores have closed, but I do understand that traffic is way down. While gun sales are supposed to be on an upward trend, this seems to be localized. A gun show here this past weekend was dead with few gun sales and many BATF backgrounds checks rejected. That is a growing trend all its own.
Just think of the outdoors venues from organized fishing trips like saltwater fishing charters, sightseeing trips, western ranch venues, fall hunting trips and others that are experiencing big cancellations of bookings due to this virus event. Much of this annual revenue stream can never be replaced.
Maybe the coronavirus will play itself out soon or perhaps a vaccine will be found to protect us. Meanwhile the outdoors industry is taking a big hit. When things stabilize, be sure to support your local outdoors retailers and other outdoor related venues. If we don't, we may lose some of them altogether.