NEW Cowboy Accoutrements! Galco Holster & Cartridge Belt for Ruger Wrangler
Adam Scepaniak 05.02.20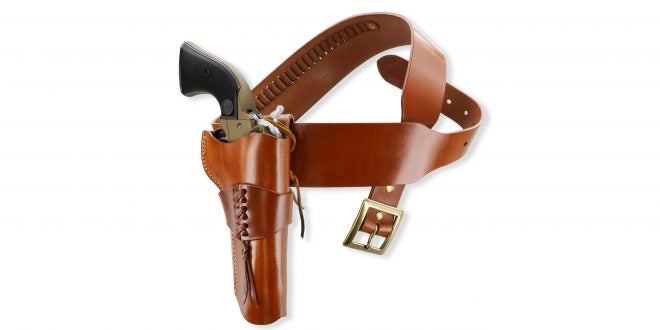 Many of us are aware that Ruger has taken their world-renown, rimfire quality down to a more affordable price-point with the Ruger Wrangler revolver. To be frank, that is fantastic because it opens the door for more people to appreciate revolvers, Rugers, and the recreational sport of shooting cheap rounds like rimfire. Now people also have an answer if they picked up a Ruger Wrangler and are in need of a holster and/or cartridge belt. Galco has announced a specific gun leather cartridge belt and holster!
Premium steerhide construction
Hammer thong retention strap
High-ride design
Fits Ruger Wrangler cartridge belt
Holster ONLY
The Galco Holster for the Ruger Wrangler retails for $79 which puts it on par with pricing for a lot of the other premium gun leather products that they produce. Galco also shared a Press Release statement elaborating upon this much-requested holster below:
"PHOENIX, April 2020 – Galco is excited to introduce a Western-style holster and matching cartridge belt for the popular Ruger Wrangler .22 revolver!

Maybe you enjoyed watching cowboy heroes ride across the screen, heard stories about them from your fathers and uncles, or even worked as a real cowboy yourself. But we can all agree that there's something timeless and uniquely American about the gunleather used by the rugged men of the Old West.

Now, in 2020, Galco is happy to announce our first Western style holster of the new decade. Designed to fit the Ruger Wrangler single action .22 revolver exclusively, our latest Western holster and companion belt provide a distinctively fun 'retro' look and feel that hearkens back to the American frontier.

Our Ruger Wrangler holster is a tan steerhide, high-riding design with open top and hammer thong retention."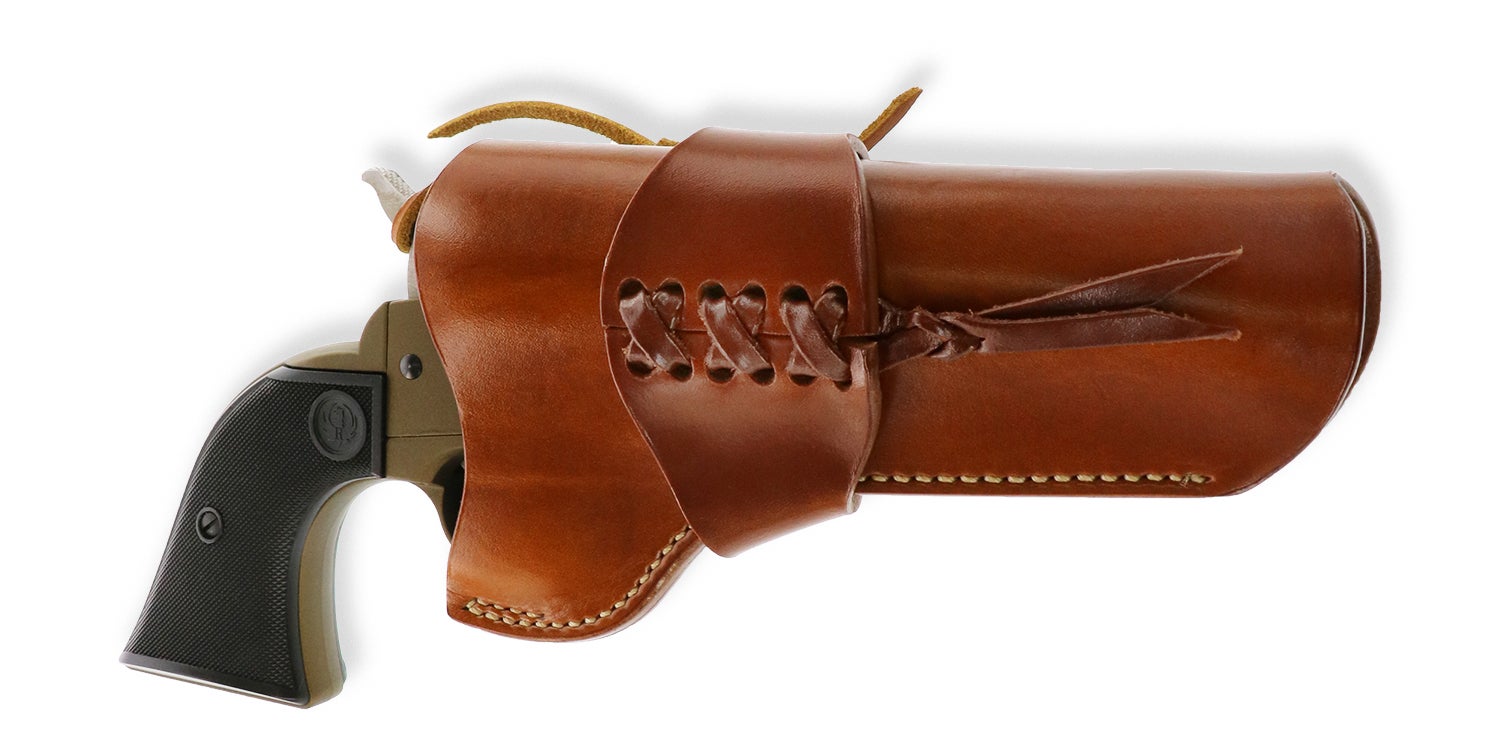 If you are in the market for the Galco holster you are almost obligated to pick up the matching gun belt as well, right? Well, with the matching gun leather belt you are able to carry around with you thirty (30) rounds of .22 Short/Long/Long Rifle in a 2 1/2″ wide belt that tapers to the brass buckle. It is available in waist sizes of 34″ to 50″ to fit most all shooters. The current MSRP is set at $109.
Steerhide belt strap and cartridge loops
Fits Ruger Wrangler Holsters (see below)
Brass buckle
30 .22-caliber cartridge loops
Holster sold separately
"PHOENIX, April 2020 – Galco is excited to introduce a Western-style holster and matching cartridge belt for the popular Ruger Wrangler .22 revolver!

The Ruger Wrangler holster and cartridge belt are not only a great way to introduce shooters of all ages to the romance and heritage of the Old West, they're also perfect for carrying your Wrangler hunting, camping, or that most American of pastimes, plinking."
So, the final question that remains is what do you think? Is this something that you would be willing to invest a little under $200 in to take to the range or possibly go varmint hunting for gophers or squirrels? Would you shoot cowboy action matches with this? Let us know all of your thoughts in the Comments below! We always appreciate your feedback.