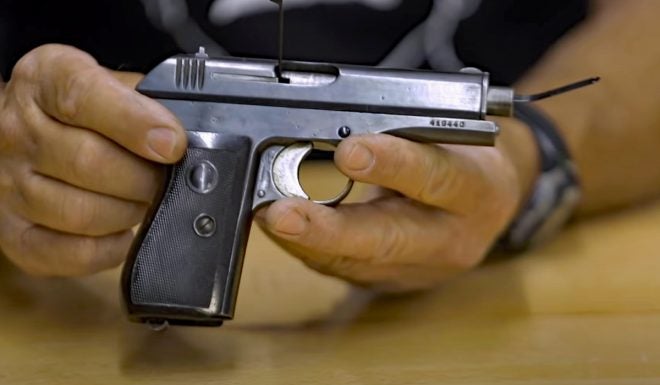 In a video posted just yesterday, professional handgun shooter Jerry Miculek waxes nostalgic about the first centerfire handgun he ever fired, which is a "take-home" pistol, brought home from Czechoslovakia as a war prize after WW2.
It's a CZ Model 27 semi-automatic pistol in 32 ACP (7.65x17mm to Europeans), with Nazi proof marks — which Jerry's father purchased by trading one pack of cigarettes. It was built later in the war, so it's more "plain-Jane" than earlier specimens.
After he talks about some other take-home guns, including a really valuable three-barreled drilling (break-action rifle/shotgun combo) which his neighbor had ruined for collector value, he steps out his back door to fire the little popper.
It's a short fun jaunt down memory lane, without a lot of technical jargon. Enjoy!