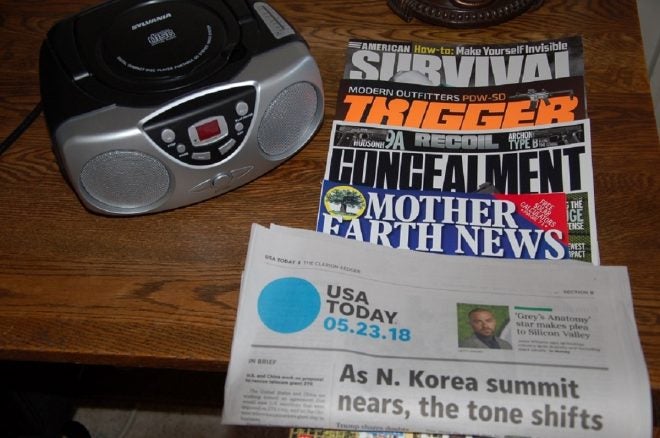 A marketing gauge used by the radio industry is known as the TSL or Time Spend Listening. Radio stations and in particular radio programming judges their success by how much time people spend listening to that program. A lot of listeners on a program obviously means that presentation is favored by the audience. This metric is used to market to advertisers.
The takeaway here for preppers and survivalists is to key in on listening to what is going on in their immediate worlds as well as the world as a whole. This includes your neighborhoods, townships, city, state, country, and across the globe. Listening to trends, news, market news, stock market fluctuations, politics, troubled area hot spots, natural disasters, unrest and everything else will keep you tuned in on the cutting edge of what is going on.
This is all part of the prepping process. While you create and build upon a plan for survival despite any potential SHTF event, gathering up supplies and gear, training and practicing, be sure to include a regular appraisal of all the circumstances occurring in your realm and beyond.
A big part of survival is knowing what is coming so you can finalize or customize plans to confront the event head-on. In the final analysis, timing may be what most greatly influences the degree of survival success. This in big part is achieved by how critically you can assess oncoming disasters.
Whether it is a tornado with only minutes to react, or an earthquake with no time at all to gather thoughts (much less supplies and gear for a getaway), keeping track of events is perhaps the most important end factor. Again, remember Katrina. Those who were aware and smartly evacuated well ahead of landfall survived. Those lagging behind waiting on fate or Uncle Sam to save them perished. They not only did not prepare, they paid little attention to their own impending demise.
So, listening to various news sources, talk radio, local as well as national, TV news you think you can trust (if any), will be vital. On top of that reading is also essential. My wife chides me for only reading gun and hunting magazines or sites, but little does she know I read our state newspaper cover to cover daily. I scan and read a half dozen online news services every day.
I listen to or read local, state, national and international news. I read about economics, investments, commerce, survival, products, recipes, nutrition, health issues, weather trends, political news. legal actions, court decisions, among endless other topics. I believe time spent listening and reading will eventually pay off in big dividends. Survival.