Outdoor Photography is a Great COVID-19 Pastime
Dr. John Woods 05.13.20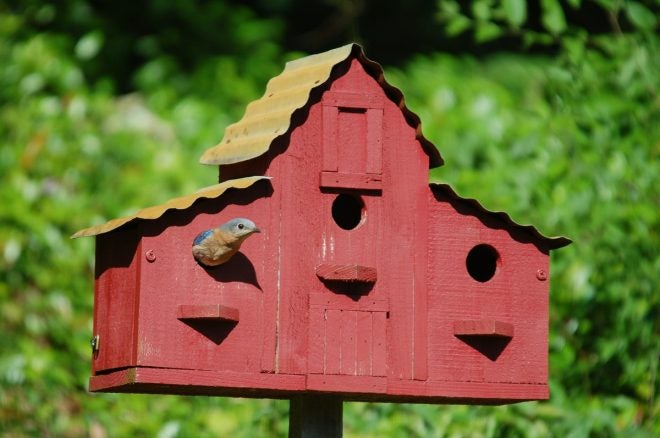 If you are looking for something fun and challenging to do during the COVID-19 sheltering orders, try your hand at some outdoor photography. Every yard, neighborhood, or residential area has plenty of subjects to model for your camera. Songbirds, small animals like rabbits and squirrels, and even bigger game such as white-tailed deer can be caught on digital images throughout the country.
It doesn't necessarily take professional camera equipment to catch images of wildlife. Close-ups can be captured around the house with a little time and patience. All you need is a decent digital 35mm camera ideally with some telephoto capabilities. This would be a great way to get started.
Scan your yard by spying out windows to see where birds and animals seem to gather. A great way to congregate birds is to set up a feeder or a couple of them in different places. Proximity to trees, shrubs, or such will give birds an extra sense of safety. It's the same with small game if there are high grass areas, heavy shrubbery or bushes to hide in. Watch these areas for animal activity.
If you have a back porch, patio, or outdoor yard sitting area, post yourself a good seat for an observation post. Have a set of good binoculars to help you spot lofty birds or animals lurking around the yard. You have to remain quiet and develop a strong sense of patience to collect some good photo shots.
Don't be disappointed if all of your shots do not turn out every time. Often birds move so fast or flutter around that wing motion or normal movement causes blurring. If your camera has an automatic focus setting, try that to see the quality of shots you get. Once you advance in your skills, you can try manual settings. If you are a total novice to photography get a basic book on the subject or look up related topics on the net. Soon you'll be capturing some neat shots of all your subjects.
When reviewing your photo results, look at them with a critical eye. If you like the photo, forget the critics. This is a fun hobby for yourself or to share photos with family and friends. Look at the photo backgrounds. Did you catch a neighbor photo-bombing you or some other clutter in the background that is out of place? Next time, be aware of what's beyond your subject.
These are the skills that you can practice over time. Remember, outdoor photography is meant to be fun during otherwise trying times.