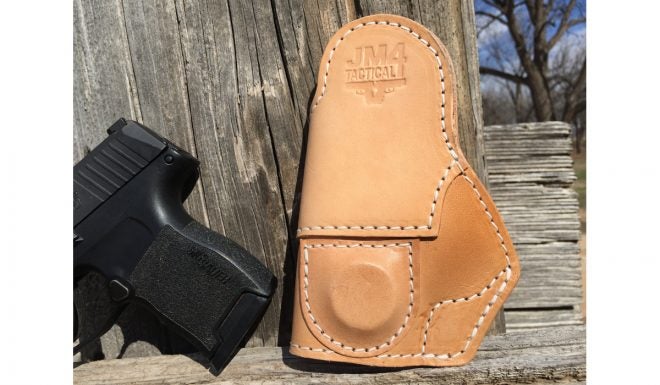 The popular holster company JM4 Tactical of Abilene just released a new rendition of their patented magnetic retention holsters. The Blazen is its name.
This is an inside-waistband (IWB) design, made of thick, sturdy leather with a metal belt clip. A round magnet, the size of a 50 cent piece, is embedded between layers of leather on the belly side. This provides solid retention, even with the holster upside down and being shaken. The attraction of the steel in the slide and the holster is more than sufficient to replace retention straps.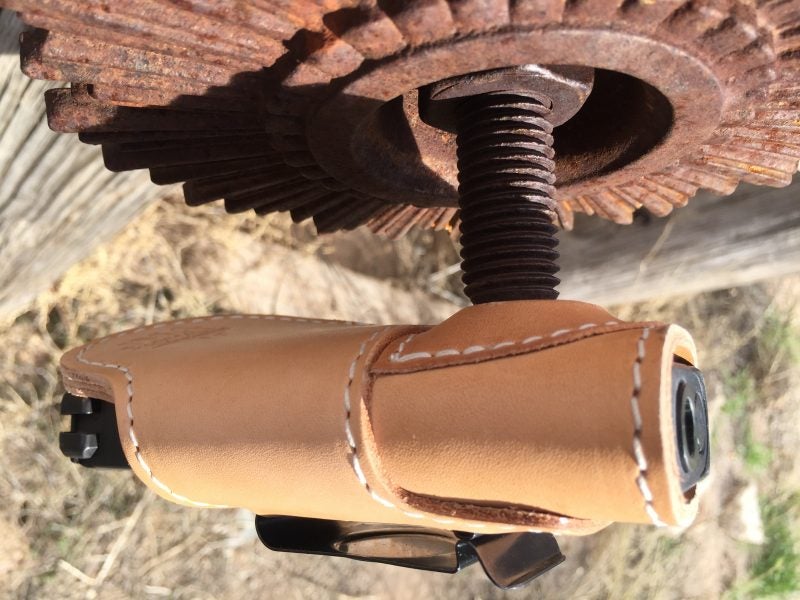 The Blazen's leather is super stiff, allowing for safe re-holstering while the holster is still inside a belt, because it doesn't collapse. Inserting the gun does take some pressure; I have found this to be true for another holster by JM4 Tactical, the Quick Click and Carry, which takes months of wear to get a glove-like fit after being broken in. A video on the company website details how to manage the break-in process.
I found the Blazen to be comfortable to wear, and the belt clip stayed in place for repeated draws, unlike the plastic clips on some other holsters. The look is traditional, with wide white stitches that add a touch of western flair. I prefer the company's natural color leather, as it doesn't discolor clothing or skin. After two years of continuous wear of another of their holsters in the natural tone, it is no longer that light tan that easily shows through some garments. It has taken on a deep brown, natural patina, and is quite attractive in that state. I am confident the undyed Blazen will do the same.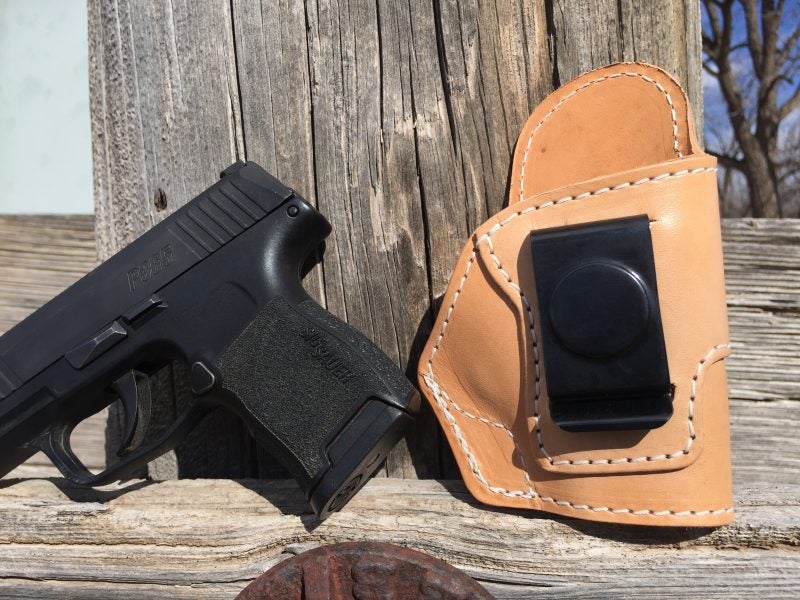 JM4 Tactical has sizing down to an art form. Though the sizes are generic, their variety is wide enough to get an excellent fit for most guns. The Medium Short 2 offers good protection for the entire slide of my Sig P365, with no excess holster sticking out at either end. The cut also allows for establishing a good grip while the gun is still holstered, an invaluable asset for a defensive carry system.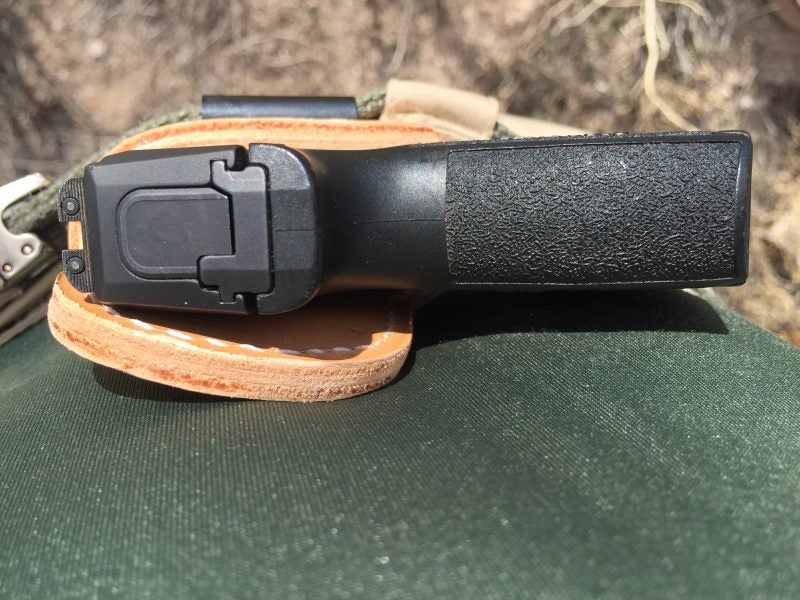 My only disappointment with this gun is that, for me, it tends to ride in such a way that the grip protrudes out from my abdomen, even under loose t-shirts. Every body is different, of course, and this holster will surely be a perfect fit for others. It meets all of my personal safety criteria of having good retention, superb trigger guard protection, and a no-fuss draw. Additionally, it's fairly quick to put on as you head out the door, although not as fast as the company's flagship Quick Click and Carry high ride version that I wear a lot.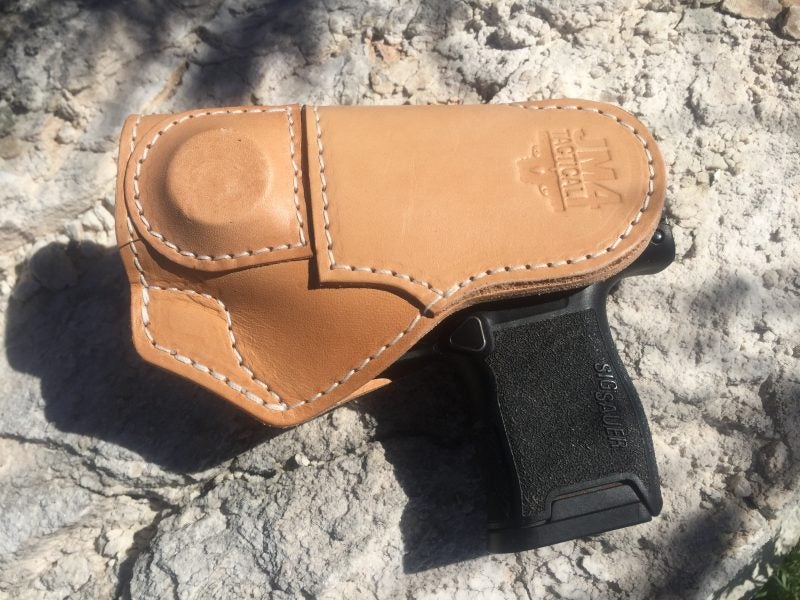 It feels good to buy a quality holster that uses American hides, made by a veteran-owned business. So long as you carefully study the sizing guidelines and don't mess up by ordering the wrong size, JM4 Tactical stands behind their products with a guarantee. Pick up the Blazen holster in black, brown, or natural tan for $84.05-99.95 depending on model.