Watch: Is the Italian Carcano M38 the Best Bolt Rifle of WW2?
Russ Chastain 06.01.20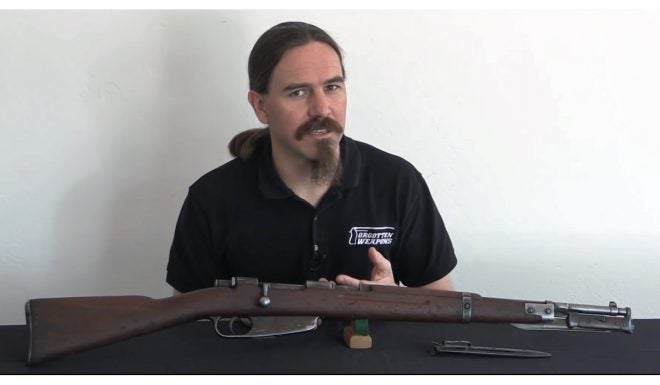 When you've been hearing for decades that Italian Carcano rifles are junky and an internet "gun guru" proclaims it to be the best bolt action rifle of World War 2, your hackles raise automatically.
That's when I reach for my well-worn copy of 'Bolt Action Rifles' by Frank de Haas, a true authority on turnbolt rifles and perhaps the single most-experienced person in rating, reworking, and gunsmithing them. I'll let him summarize:
"The Carcano is a relatively simple turnbolt, 6-shot repeating action having some Mauser and Mannlicher features, plus others found only in this action. Despite wide criticism leveled against it, the Carcano is a well designed and rugged action for military use since, presumably, the Italians did not have any major trouble with it or they would have changed the design."
Rule of thumb: If de Haas liked a rifle action, it can't be bad.
Back to the video… Ian makes his proclamation and sets right into a dissertation about the development of the 7.35x51mm cartridge that was to become standard for the Carcano, and the decision to refit a bunch of existing rifles to handle it as well as developing a new firearm.
Perhaps the most sensible thing about the rifle is the rear sight; a nice simple fixed notch instead of the flip-up long-range type sights that were so often installed (but rarely used) on military arms of the time.
Check out this video and let us know what you think. Is the M38 Carcano better than the K98 Mauser and the 03 Springfield? You be the judge.