Holster Choices Abound for New Taurus G3c
Eve Flanigan 06.17.20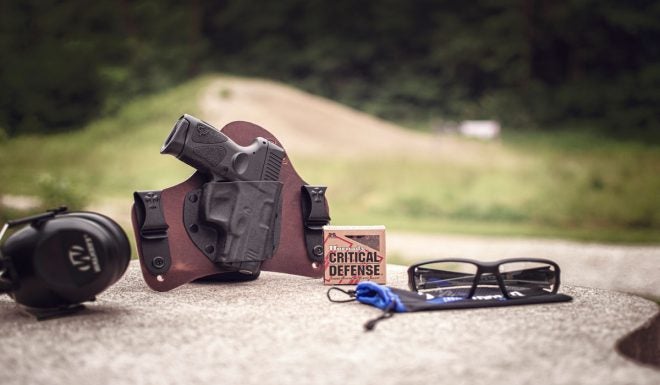 Taurus made news in June with the release of their new G3c carry gun, a subcompact 9mm that's the little stablemate to the original G3. It's also a near-clone of their G2c, which is perhaps why an unusually large proliferation of holsters can already be found for this brand-new pistol.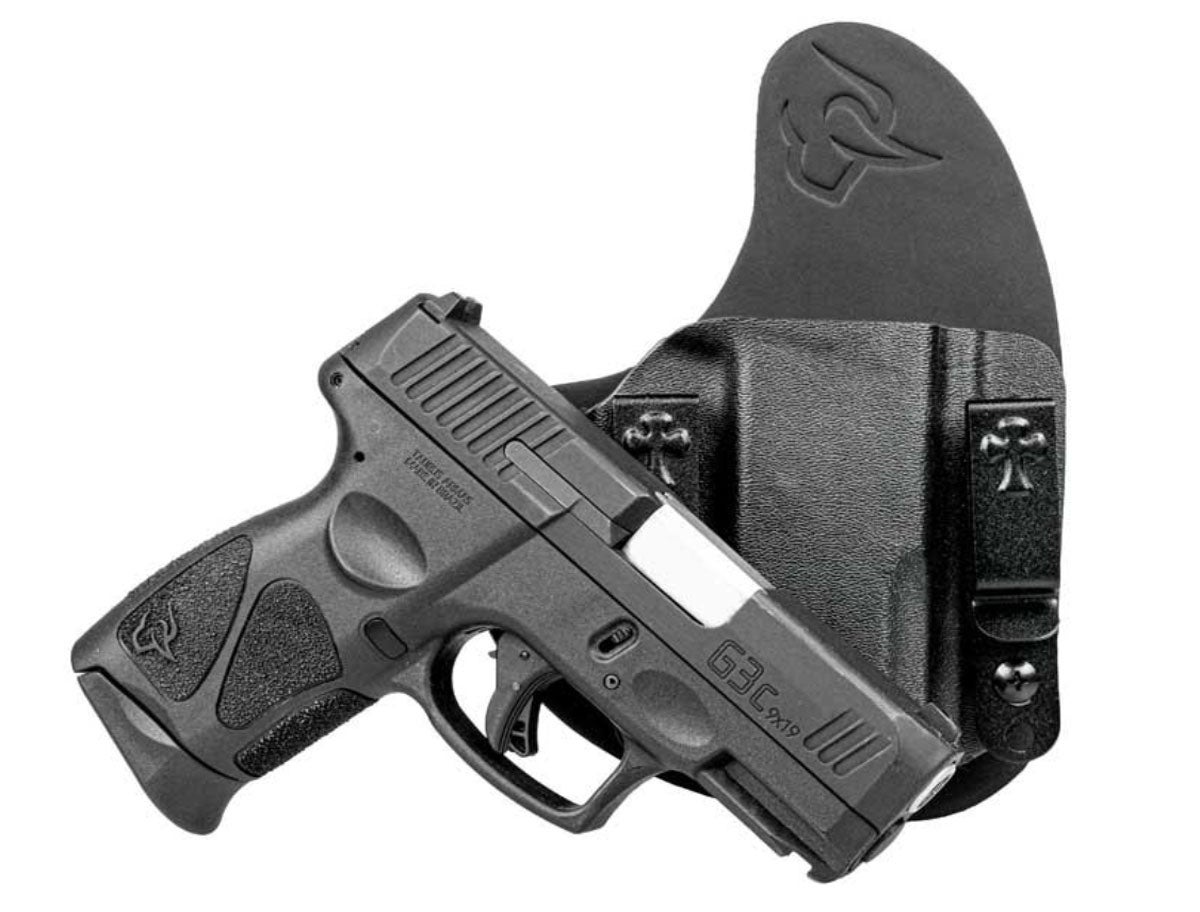 Crossbreed Holsters
Crossbreed, of Missouri, worked with Taurus in the pre-release phase and provided a same-day announcement of no less than 11 holsters and four magazine pouches to fit the G3c. These include:
• Reckoning (Holster, System, and Limited Edition)
• Reckoning Upgrade Kit
• Hybrid MT2
• SuperTuck
• Freedom Carry
• DropSlide
• SnapSlide
• SuperSlide
• BellyBand
• Purse Defender
• Pac Mat
• Ohai
• Ohai Mag Carrier
• IWB Mag Carrier – Single and Dual
• OWB Mag Carrier – Single and Dual
• The Accomplice Mag Carrier
These products encompass both inside- and outside-waistband models. As of this writing, they're in stock and ready to ship. Crossbreed is known primarily for its leather-backed, kydex-shell, custom-fitting holsters. Users can choose inside- or outside-waistband models for their G3c. Prices start at $41.61 for holsters.
N8 Tactical
Another Missouri company, N8 Tactical, announced a tuckable, inside-waistband holster for the G3c. Their OT2 IWB model is a generic fit for compact guns, but appears to offer security for the firearm as well as a solid belt clip.
The OT2 IWB has smooth black leather against the pants/shirt and undyed suede against the body for comfort. In between those layers is breathable neoprene. Users can adjust the cant of the patent-pending LockDown Clip. Right- and left-hand draw models are available. All N8 Tactical holsters come with a two-week return period and a lifetime guarantee. The holster is currently offered at a sale price of $33.95 by direct order.
Shared DNA
Coincidentally, Crossbreed Holsters and N8 Tactical are related. MTC Holsters, LLC, of Springfield. Missouri is the parent company of Crossbreed Holsters. The company now called N8 Tactical was founded as a small business by two friends named—you guessed it—Nate. It was originally N8 Squared Tactical. In January of this year, MTC Holsters purchased the company and moved operations to Springfield.
These holster companies both offer good options for anyone interested in packing the new G3c. Taurus fans should be pleased. It's not every day that a brand-new gun has a selection of holsters ready for order the same week of its release.