Hosted Hunts, Inc "RELIVE-IT" Personal Hunting Trip Video Giveaway
Adam Scepaniak 06.30.20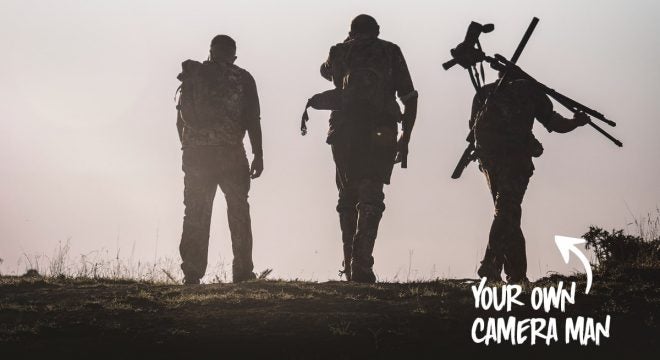 We all watch hunting shows on television and get to see the intimate details of a riveting hunt that are simply too difficult to retell through word alone. Many of us have always dreamed "what if I could do that? what if that was my hunt?" Well, with Hosted Hunts, Inc. it could be your hunt! They are giving away a $4,500 Value Package of a personalized and FREE video-captured hunt in their "RELIVE-IT" Personal Trip Video Giveaway.
By entering their free giveaway, you will have all of the professional equipment and staff to have a broadcast-quality hunt to bring home and share with your family and loved ones. Memories can last a lifetime, but a professional quality video can make those moments even more memorable. ENTER now to win a professionally filmed and edited video of your trip.
Professional videographer/photographer to accompany you on your trip (up to 5 days)
You get a TV-quality, edited video of your trip to share with friends and family
Plus, professional lifestyle photos too!
The fantastic thing about the Hosted Hunts, Inc. prize package is that they are not forcing you to do any specific hunt – you get to choose. If you want to do a javelina hunt down south, go for it! If you want to chase Rocky Mountain Elk out west, have at it! If monster black bear in Minnesota are more your speed, game on! These are the few simple rules you will need to bear in mind.
Trip must take place between August 1, 2020 and December 31,2020
Trip must be in Lower 48 States
Drawing to be held on July 31, 2020
All "normal" expenses for videographer's travel are included. If the winner is on a trip that requires "special" expenses for the videographer (charter flights, etc.) or the trip is greater than 5 days, Hosted Hunts will work with the winner to identify what those costs are before they accept the prize.
The winning Relive-It Trip Package is not transferable
Relive-It Trip Package value: $4,500
So, best of luck to everyone who enters the Hosted Hunts, Inc. "RELIVE-IT" Personal Trip Video Giveaway! Hopefully several months from now we can see someone from our AllOutdoor reading audience on YouTube in their own fantastic hunt-of-a-lifetime! All of the Sponsors of the Hosted Hunts, Inc. "RELIVE-IT" Personal Trip Video Giveaway ($4,500 Value) can be read below.