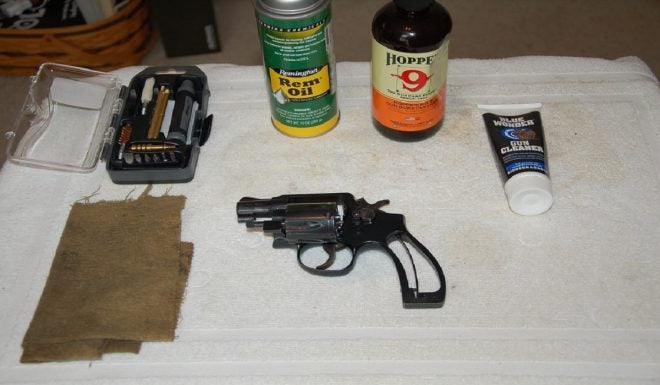 For preppers, survivalists, hunters, and all gun enthusiasts, a gun show is the ideal place to fill voids in your gun cabinet. Maybe you need a first prepping shotgun or a second or third as backups. Could be you want another rifle specifically for hunting big game in your area. It could be there is an urge to add another handgun, pistol or revolver to your weaponry. In these cases a good used gun may be the most cost effective bet.
First, know what you're shopping for and try to skip all the rest, though always keep a keen eye open for a good buy. Know that "used" can mean a lot of things. You'll see virtually new guns with little mileage on them as well as firearms that look like its mileage was all down gravel roads.
Check everything mechanical. Inspect the bore with a light. Make sure the safety works. Steer clear of bad dings and dents. What is the overall condition? Does it need some refinishing and would it be worth the effort?
If you make the buy, continue to inspect the gun to see what work needs to be done. Disassemble as appropriate. Clean everything especially the bore and bolt. For a rifle take the barreled action out of the stock if you plan to refinish it. How is the metal, bluing, and finish?
For a wood stock, small dents can be taken out by wetting a wash cloth and using a clothes iron set to its highest heat. Press it down on the wet cloth over the dent to steam it out. This will make most dents rise up. Refinish the wood like you would a piece of furniture, but go slow.
Be careful around checkering and critical dimensions. Strip the wood, sand it down, finish with fine steel wool. Re-stain it if you want color back. Then finish it with a hand rubbed oil or spray on a urethane coating if that is your choice.
Remove metal rust spots with fine steel wool and oil. Go easy. If there are spots that need rebluing, use a gun metal blue paste to cover the worn spots. It may take several trials. Finish off with a good gun oil coating.
All this is over-simplified, so consult references if you need help. These steps apply to rifles, shotguns, and handguns as appropriate. Little can be done to repair or improve blemished synthetic stocks or grips, so pass on that or replace them. Remember if a gun needs severe major work, then it may be smart to pass on it.