Primos Custom Mill Shop: Hand-Tailored, Individualized Turkey Calls
Adam Scepaniak 07.07.20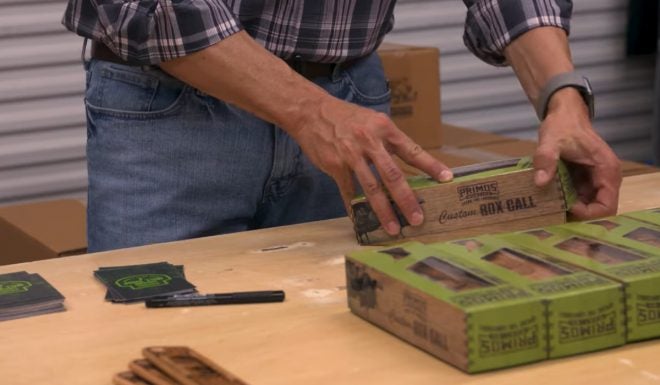 If you are hunting for a better turkey call then you might need to hit up the Primos Custom Mill Shop for a truly hand-tailored turkey call. The Primos Custom Mill Shop was introduced a little over a year ago and even though Father's Day has come and passed they are still available year round for your personalized calls and accessories. You can choose from turkey calls to boot pullers to even Euro plaques as gifts for friends and family or simply to splurge on yourself.  More information is outlined in the video below from Primos Hunting:
Many of the items you can receive from their Custom Shop are actually very affordable ranging in price from loosely $50 – $150. It is important to note that all sales are final which is understandable considering every piece that leaves their facility is hand-crafted upon a personal request. Primos Hunting goes on to further elaborate their process and what they have to offer below:
FLORA, Mississippi – June 2020 – "The online Custom Mill Shop offers users the ability to design a customized version of some of Primos' most famous calls including the GameKeeper Box Call, Heart Breaker Box Call and Grunt Call. And while these calls are works of art worthy of display, they also produce a sound that only the finest, select, hand-tuned hardwoods can create.

Other popular options available from the Custom Mill Shop include euro plaques and a boot puller. From these hand-crafted products, users can select custom patterns, laser-etched hunting scenes, as well as custom inscriptions and messages.

Custom Mill Shop items range from $55 to $150 and each item receives a mark of authenticity from a Primos Master Craftsman prior to completion. All items are shipped in a protective package."
If Primos knows one thing it is absolutely everything about hunting down to the finest minutia; especially calls. Many regions of the United States have fall hunting seasons for turkey so that gives many of us plenty of time to plan accordingly for the future season. Would you consider purchasing a customized turkey call from the Primos Custom Mill Shop? Let us know all of your thoughts in the Comments below! We always appreciate your feedback.