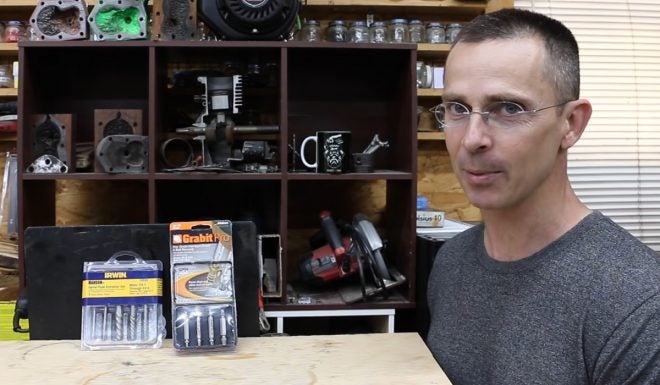 Most outdoors folks are do-it-yourselfers, and that usually extends to mechanical work, like the small tractors that I routinely repair. The newest of these machines is almost 40 years old, and the one I most recently overhauled turned 60 this year. This means stuck and broken screws, which always suck.
In the Project Farm video here, a variety of extractors for broken bolts & screws are tested. He says the most expensive one in this test costs a whopping 6.5 times as much as the cheapest one he tries.
Brands include (in order of price):
TIAMAT $9.99
Irwin Hanson $10.34
Yosco $10.99
Ryobi $11.99
Speed Out $12.95
Bosch $24.99
Rennsteig $25
Irwin Hanson $28.49
Grabit Pro $31.89
Drill Hog $59.99
Cleveland $66.41
His first test is of questionable value due to the small diameter of the screws he used; they were simply too slim and often snapped instead of unscrewing. This would be a better test if it was done on fasteners of larger diameter. That said, both the Grabit Pro and Speed Out removers did best at removing a long wood screw from a pressure treated 4×4.
He did test some of the larger extractors in the sets on some bigger Grade 5 bolts, to see how much torque they would apply and how much damage they would sustain.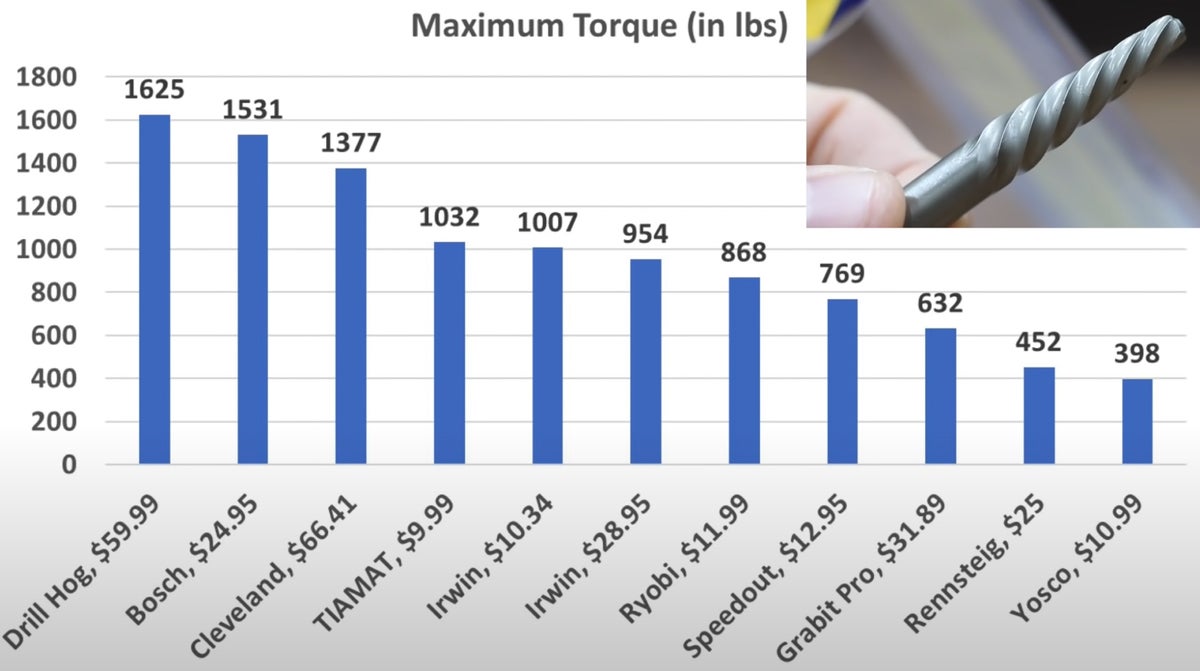 I have experienced a few successes with "easy-out" type extractors such as the one in the top right corner of this chart… but I've had them break just as often, leaving hunks of hardened steel stuck in the fastener I'm trying to remove. When they don't break, they usually just strip out the hole, but every now and then, I find success. And it's made all the more sweet by those bitter defeats.
It's nice to know which brands are using better steel, which you will learn by watching the video to see which ones stripped instead of gripping the bolt.
When's the last time you successfully removed a stuck screw? For me it was a 60-year-old rusty set screw with the Allen head stripped, and it came out with one of these spiral easy-outs. For a wrench-turner, there may be no better feeling.