TFBTV – How to Win the Fight: Thunder Ranch Fundamentals
Adam Scepaniak 07.08.20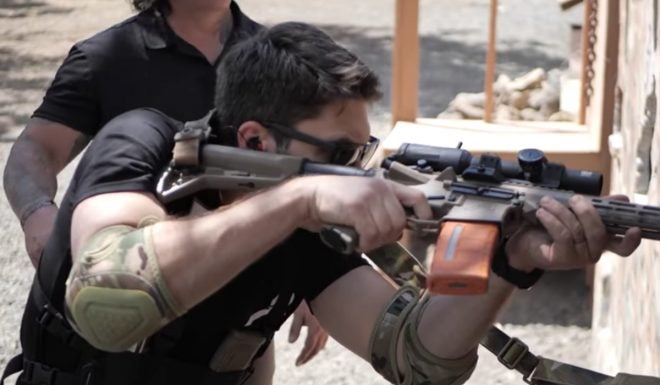 In this episode of TFBTV, James Reeves brings you more Thunder Ranch and Clint Smith gun genius in this entry of the "How to Win the Fight" series (check the end card for the full playlist). If you want to know what it takes to win, you've gotta work on your fundamentals. Clint Smith discusses what basics you need to get down pat to be a better shooter, and we go over a Thunder Ranch exercise from the comfort of our own homes. Stay tuned for more.
««« GUN + GEAR GIVEAWAYS »»»
TFBTV is viewer supported and does not accept money for positive reviews of products. Please visit our Patreon and SubscribeStar pages if you enjoy our independent content and consider helping us.
Not only does this assist us in creating content, but we give away hundreds of dollars of guns and gear a month to our supporters!
https://www.patreon.com/tfbtv
https://www.subscribestar.com/tfbtv
NOTE: These giveaways are not affiliated with, associated with, or in any way endorsed by YouTube and TFBTV is solely responsible for the giveaways mentioned in this video and this description. No purchase required for guns/gear worth over $250.
««« FOLLOW US ON SOCIAL MEDIA »»»
https://www.facebook.com/TheFirearmBlogTV/
https://www.instagram.com/TFBTV/
https://www.reddit.com/r/tfbtv/
««« SPONSORS »»»
Please Support Them! They help make our videos possible.
– Ventura Munitions – www.venturamunitions.com
– Federal Premium – www.federalpremium.com
– Blue Alpha Gear – www.bluealphagear.com
– Top Gun Supply – www.topgunsupply.com
««« TFB CHAT ROOM »»»
Want to join the TFBTV chat room? Use our Discord Invite: https://discord.gg/bcVD9zw
#TFBTV