Carry LESS, See MORE — NEW Vortex Diamondback HD 15x56mm Binos
Adam Scepaniak 07.08.20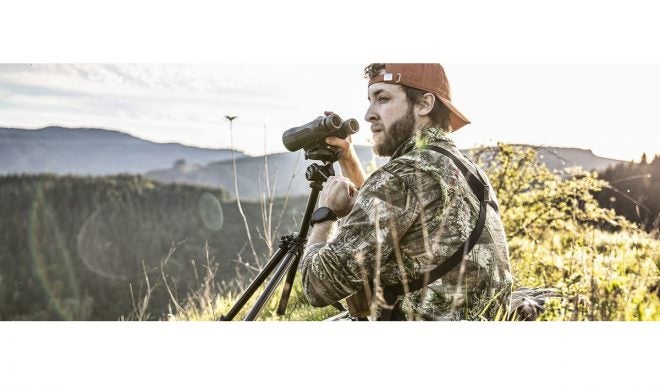 Vortex Optics has unveiled a new set of binoculars that are lighter yet brighter for hunters and sportsmen alike in the Diamondback HD 15x56mm. As many of us begin to think of our future exploits this fall it might be time to gear up and fill any voids in the essentials we will need for our hunts. If the NEW Diamondback HD binoculars look appealing to you, you can check out some of their features below as presented by Vortex Optics:
15x magnification—Greater range for open-country spotting.
HD optical system—Superior image resolution and improved light transmission to spot every detail from first light to last.
Magnesium alloy chassis—Lightweight durability to keep you mobile.
An included tripod adapter for mounting on a tripod and included GlassPak™ for safe, stress-free carry and storage.

The current MSRP  for the Vortex Diamondback HD 15x56mm binoculars are set at $474.99 each. This should be something that will come available very soon at any of your local Vortex Optics dealers. The big selling point to these binoculars is the fact that they are lighter than a normal set of binos with the ability to allow you to see even more. Vortex goes on to explain how they crafted these to be an elite set in their Press Release statement below:
"BARNEVELD, Wis. – Hunting open country is demanding enough without having to carry inadequate or unnecessary gear. For the dedicated hunter looking for a binocular powerful enough to replace a spotter in their pack, the new Diamondback® HD 15×56 packs all the optical strength you need into a lightweight package that will keep you in the field and on budget.

15x magnification gives you the raw power to glass at distance, while the HD optical system provides superior image resolution and improved light transmission to make long glassing sessions easy on your eyes. And, crucial to hunters, the HD system also helps make the Diamondback® HD 15×56 extremely effective in low light, such as first and last light, when game animals tend to be on the move.

You might think all that optical strength would make these binoculars hang heavy on your neck, but a lightweight, Magnesium alloy chassis keeps them under 35 ounces, and ensures a tough build capable of handling tough country. Plus, the Diamondback® HD 15×56 comes standard with a GlassPak™ for worry-free carry and storage, and a tripod adapter for rapid mounting and dismounting to keep you mobile.

Simplify what you carry into your hunt with all the power and clarity you need to help make sure you're packing more out.

Due to this optic's magnification, we recommend use with a tripod."
While many of us are willing to pour a lot of money into our rifles and associated scopes, it can be equally valuable to invest good money in a set of quality binoculars if you do a lot of glassing on your hunts. Would you consider getting a set of these for this fall? Let us know all of your thoughts in the Comments below! We always appreciate your feedback.