New Targets, Ammo Crates, and More from Federal Ammunition
Terry Nelson 07.09.20

Hunters and shooters across the country have long used Federal Ammunition. Now the company has launched a comprehensive line of high-quality branded gear for sale direct to consumer, alongside the company's ammunition products. The new merchandise includes men's and women's apparel, home décor, hunting and range gear, educational tools, gifts and more, featuring exclusive products from Federal's partners such as Black Rifle Coffee Company, Duluth Pack and others.
"Federal Ammunition's products have been making a name for themselves at the range and in the field since 1922," said Federal's Vice President of Marketing Jason Nash. "Our ammunition has made a lasting connection with Federal fans who want to make our brand part of their everyday lifestyle. Now, our consumers can show off the Shockwave like never before with a full new line of Federal-branded products." As most ardent hunters and shooters have long known, Federal Ammunition has been a top choice when it comes to big game, small game and bird hunting. For decades the company has provided high quality ammo for competitive shooters as well.
Federal's new line of branded merchandise has something for every hunter and shooter. For example, Federal fans can gear up for their next range day with Federal paper target packs, ammo storage boxes, and, for a limited time, an exclusive line of apparel showing support for USA Shooting.
Just a few Product Highlights for July 2020 include:
Sight-in, practice, and perfect your aim with the Federal target pack. Made by Champion, each pack includes 10 paper targets. Targets measure 16″x 16″ and have an MSRP of $3.99.
Designed to hold up to four boxes of shot shells or anything else you want to throw in it, the Prairie Storm Field and Ammo box is the perfect way to take your Federal ammo on the go. This box is water resistant, lockable, and features a heavy-duty carry handle. Made in the USA. No ammo included. MSRP $5.99
Federal is a proud partner of USA Shooting. Show your support for the team today with this quality cotton/poly blend t-shirt. Available in six men's sizes, small to 3 XL. MSRP $19.99
This versatile pack converts from a camo hunting or day pack to a blaze orange hydration pack. The Federal/Camelbak Hunt Pack comes with a 2.5 liter insulated hydration reservoir and removable waist belt. Available in Realtree Edge or Mossy Oak Breakup Country.18″x 9″x 7″. MSRP $104.99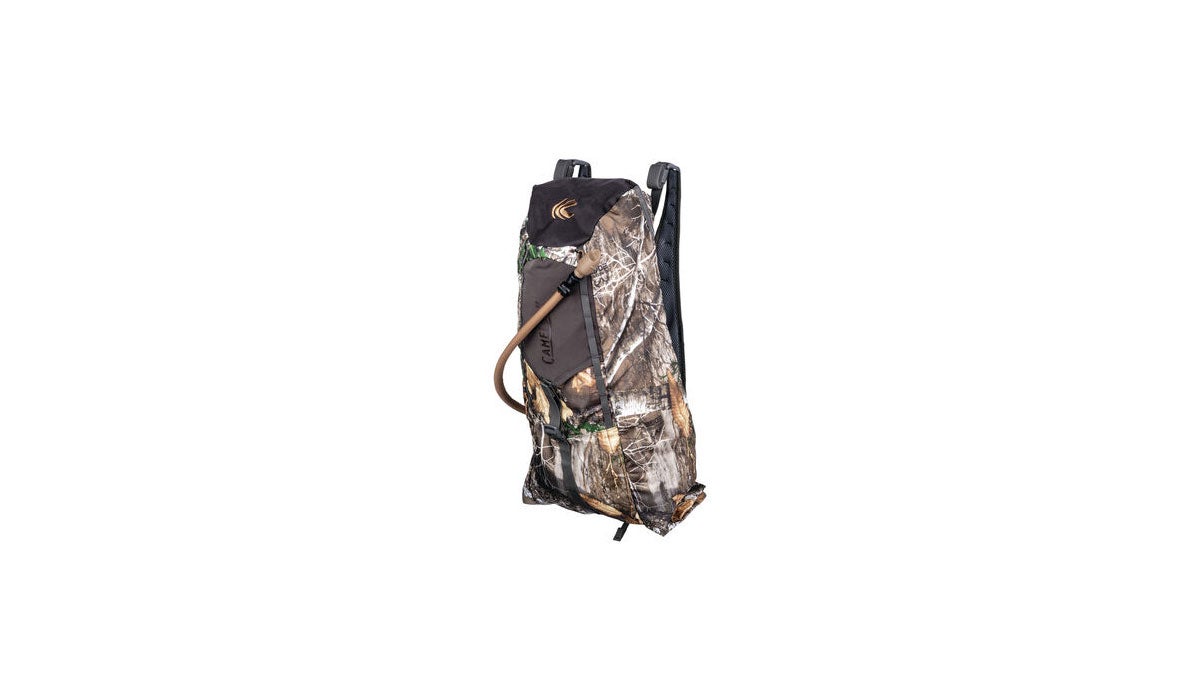 Inspired by a vintage case of Federal shot shells, this custom wooden ammo box is perfect for use or decoration around your home, office, or shop. Featuring a hinged top and lockable clasp, the box is designed to hold 500 shells or anything else you'd like to put in it. Made in the USA. Measures 16″x 10″x 10″. MSRP $59.99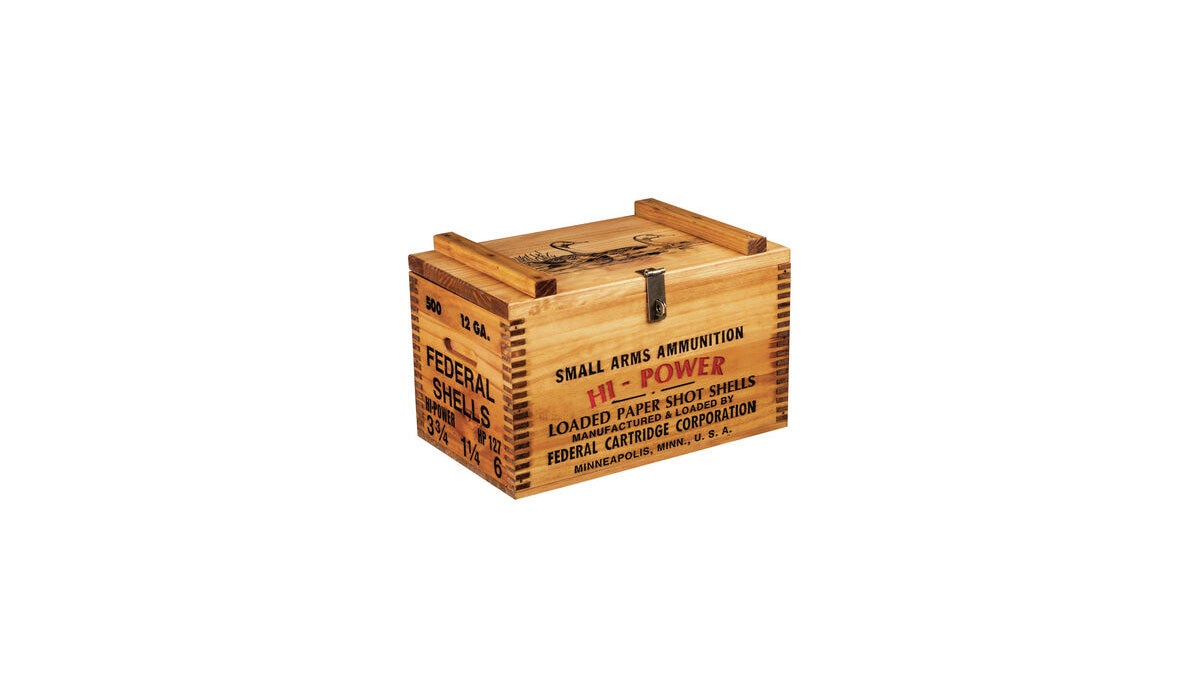 During the month of July, check out this promotion:
Choose a free Federal branded YETI® tumbler, camp mug, or wine tumbler when you buy two or more boxes of Federal Premium Terminal Ascent – Federal's newest line of high-performance, all-range center fire hunting loads.
With new items added frequently alongside exciting sales and promotions, customers are encouraged to check links to Federal regularly to see what's new. Federal ammunition can be found at dealers nationwide or purchased online direct from Federal.