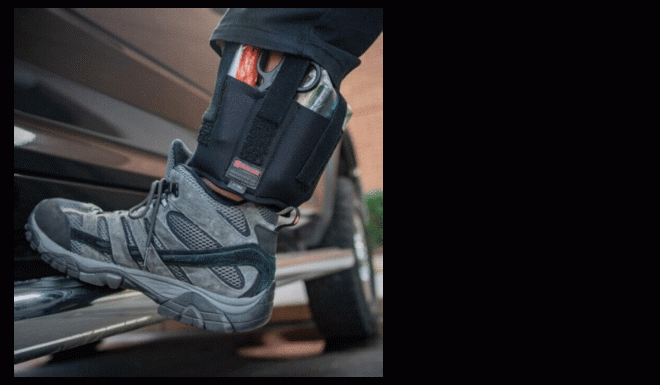 I have long been an advocate of everyday carry including medical trauma gear. In today's world it would seem logical to make carrying of such a kit routine in our daily life.  The need for such a kit could be caused by a wide variety of issues, including whether events, accidents, and self defense to mention but a few. Nor can I fathom not having last ditch medical gear on my person in any hunting or outdoor environment.
There are a number of kits available for on body carry of trauma gear, not the least of which is Galco's Ankle Trauma Medical Kit (ATM-KIT™). The Galco carrier is designed for convenient everyday carry of medical tools and supplies for first responders, gun carriers, or anyone who wishes to be prepared in an increasingly dangerous world.
The ATM-KIT's comfortable, high-grade neoprene band offers secure hook-and-loop closure with five neoprene pockets of various widths, each with a retention strap for security. It accommodates tools and equipment like tourniquets, strap cutters, knives, multi-tools, bandages, clotting agents or other emergency rescue and first-aid gear.
The ATM-KIT fits ankle/boot circumferences up to 16″. For those who wear boots or have larger legs, a Boot Extender is available which increases circumference up to 21″. The ATM-KIT does not include tools or supplies (shown here for illustration purposes). Emergency rescue tools and first aid supplies are sold separately by other sources.
The ATM-KIT is ambidextrous and available in black with an MSRP of $73.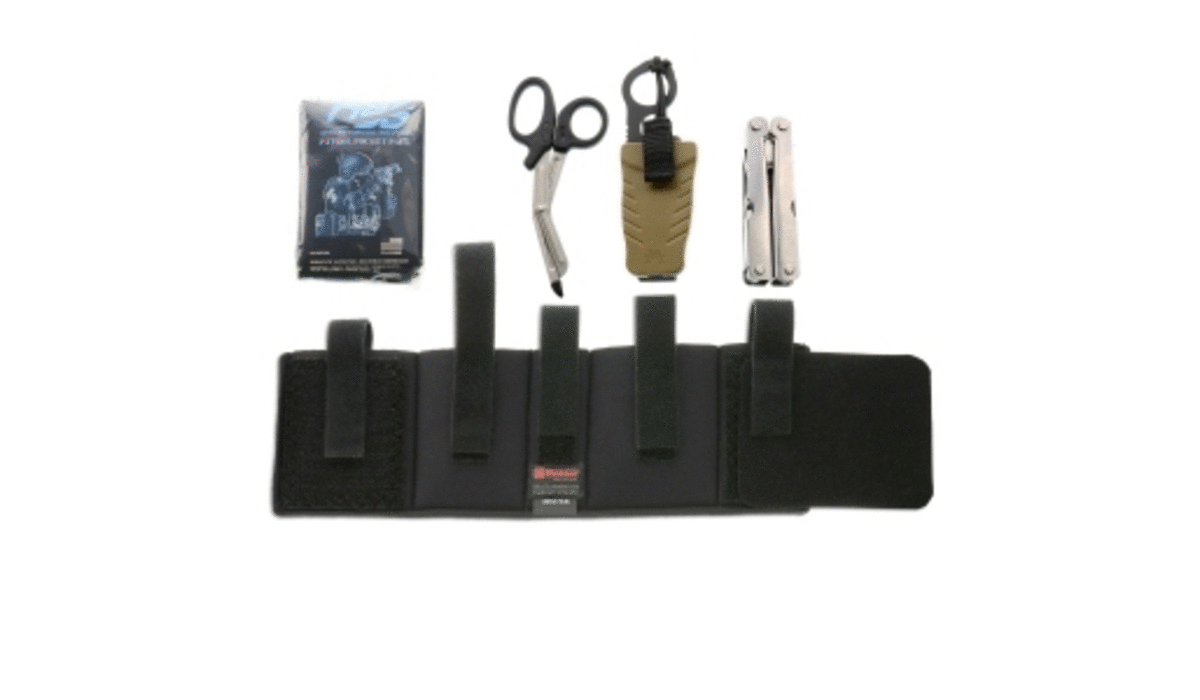 Trauma kit items that I would look to include in any ankle carry system would be:
Quality Tourniquet, CAT, SOF, RAT or comparable
SWAT-T, serves as pressure bandage and/or tourniquet
Blood stop agent, Quick Clot, Celox or equivalent
Occlusive Dressing/chest seal for chest wounds
Shears/Strap Cutters
While this all this may sound a bit overwhelming, most of these necessities are very compact and lightweight. You can work on the arrangement and organization as to how to carry on your person, the ankle carrier being a top choice.
Along with the gear, search out training for this specific medical emergency. It should generally be focused on major blood loss stoppage, dealing with chest wounds, airway establishment, preventing shock and hypothermia. It is not your everyday first aid or CPR training, although that is always good to have.
Galco International, LTD is the designer and manufacturer of the Galco holster brand, the premier American-made line of superb-quality holsters, belts and accessories. Encompassing law enforcement, military, defensive and sporting use, the Galco brand utilizes leather, nylon, injection-molded plastic and Kydex® to meet the demands of today's consumers. All Galco products are proudly made in the USA since 1969.