AllOutdoor Review: Blackhawk ARC IWB – Appendix Reversible Carry
Adam Scepaniak 07.16.20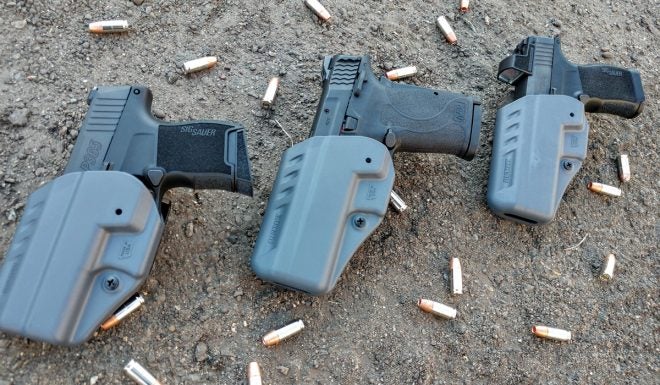 When it comes to holsters for all of our concealed carry pistols we own it is similar to cracking open a can of Pringles: "you can't just have one." Depending on the day I have ahead of me and whether I am going to work, running errands in town, going for a walk, or potentially hunting, all of these things will change how I carry my sidearm. It could be Inside-the-Waistband (IWB), Outside-the-Waistband (OWB), a Shoulder Rig, or some type of hybrid in between. For all of those reasons I am constantly experimenting with holsters. A newer one that has come on the market is the Blackhawk ARC IWB – Appendix Reversible Carry, Inside-the-Waistband. So, today we are going to dive in on this holster and see what it is all about!
Specifications: Blackhawk ARC IWB Holster
The Blackhawk ARC IWB holster has a very unassuming appearance. It is not flashy. It is not extravagant. It is not flamboyant by any means. Very simple and to the point. For something that is meant to be carried under clothing, and if executed properly it should be never seen, the plain nature of this holster is exactly what I would hope for. The rest of the specifications for the Blackhawk ARC IWB – Appendix Reversible Carry, Inside-the-Waistband can be read below:
Soft yet durable injection molded polymer material for comfort
Fully ambidextrous design allows for left and right hand use
Includes two cant and ride height adjustment belt clips for 1.5″ to 1.75″ belts
Passive retention detent with adjustment screw
Allows for use of rear mounted red dots
Made In USA
The running MSRP for these holsters, regardless of the configuration for specific firearms, is benchmarked at $24.95 each. As always, they are made in the USA and are covered under Blackhawk's Warranty in the rare event that you should ever need service or a replacement. Willie Vernon, the Senior Director of Marketing for Blackhawk, had these words to share surrounding the ARC IWB series:
"The A.R.C. (Appendix Reversible Carry) IWB holster is designed to be as comfortable as it is versatile. With ambidextrous carry capability, two belt clips and adjustable retention detent, this holster is a must have.

The focus of the A.R.C. IWB holster has always been based on versatility and comfort. With its ability to accommodate both left and right-handed shooters as well multiple forms of concealed carry placement, the A.R.C. IWB can be customized for each individual user. For those seeking a deep concealment option that won't hamper their daily movements, the A.R.C IWB won't disappoint."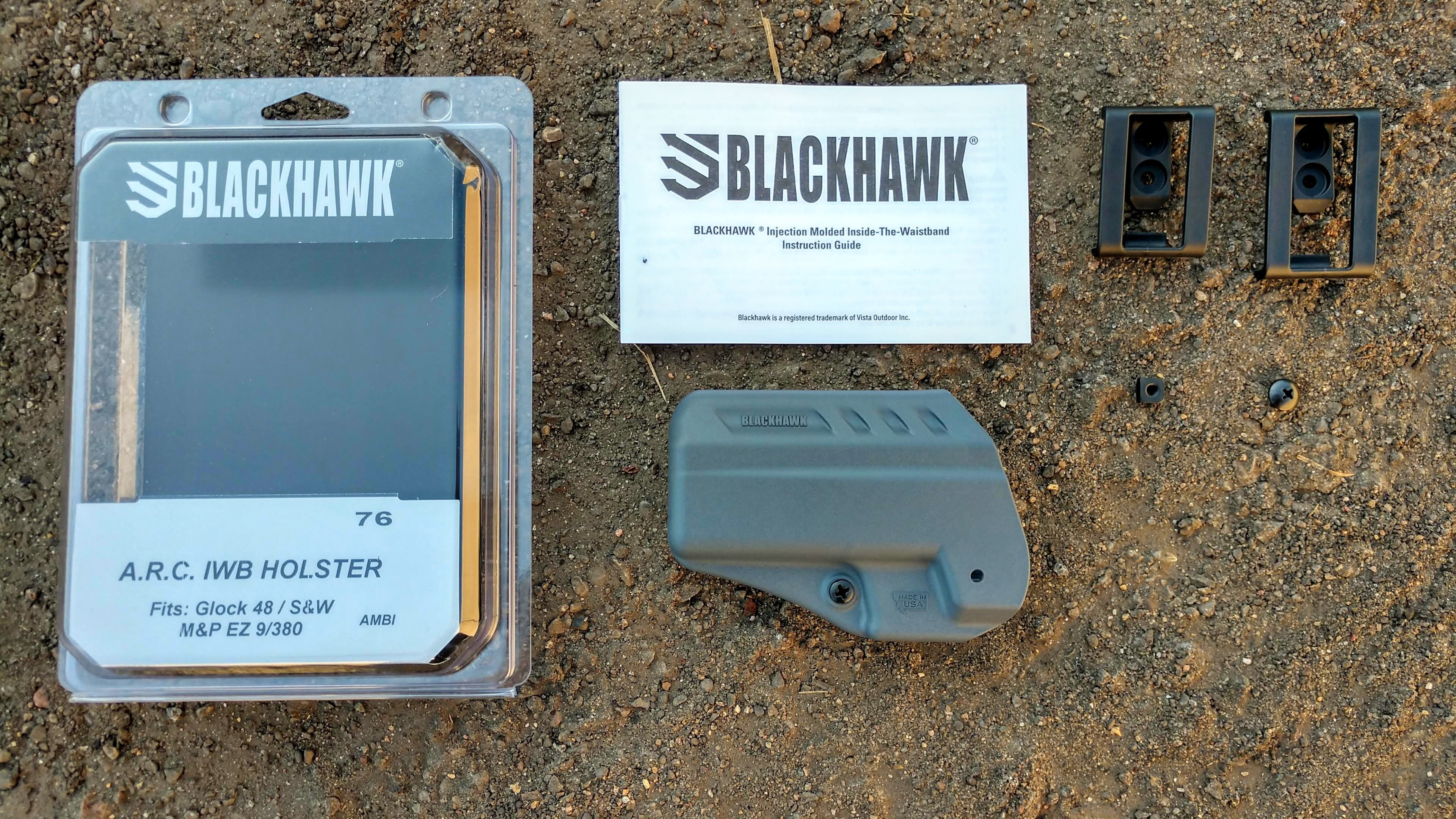 First Look: Blackhawk ARC IWB Holster
As mentioned earlier, the Blackhawk ARC IWB holster has a very simplistic appearance which I believe is to the user's benefit. The last thing someone wants when they need to draw their sidearm in an emergency for defense is an overly complicated holster to manipulate. I had 3 different sizes or fits for firearms in my possession for this review, but Blackhawk makes a literal laundry list of firearm makes and models that will work with their holsters. All of those can be read below: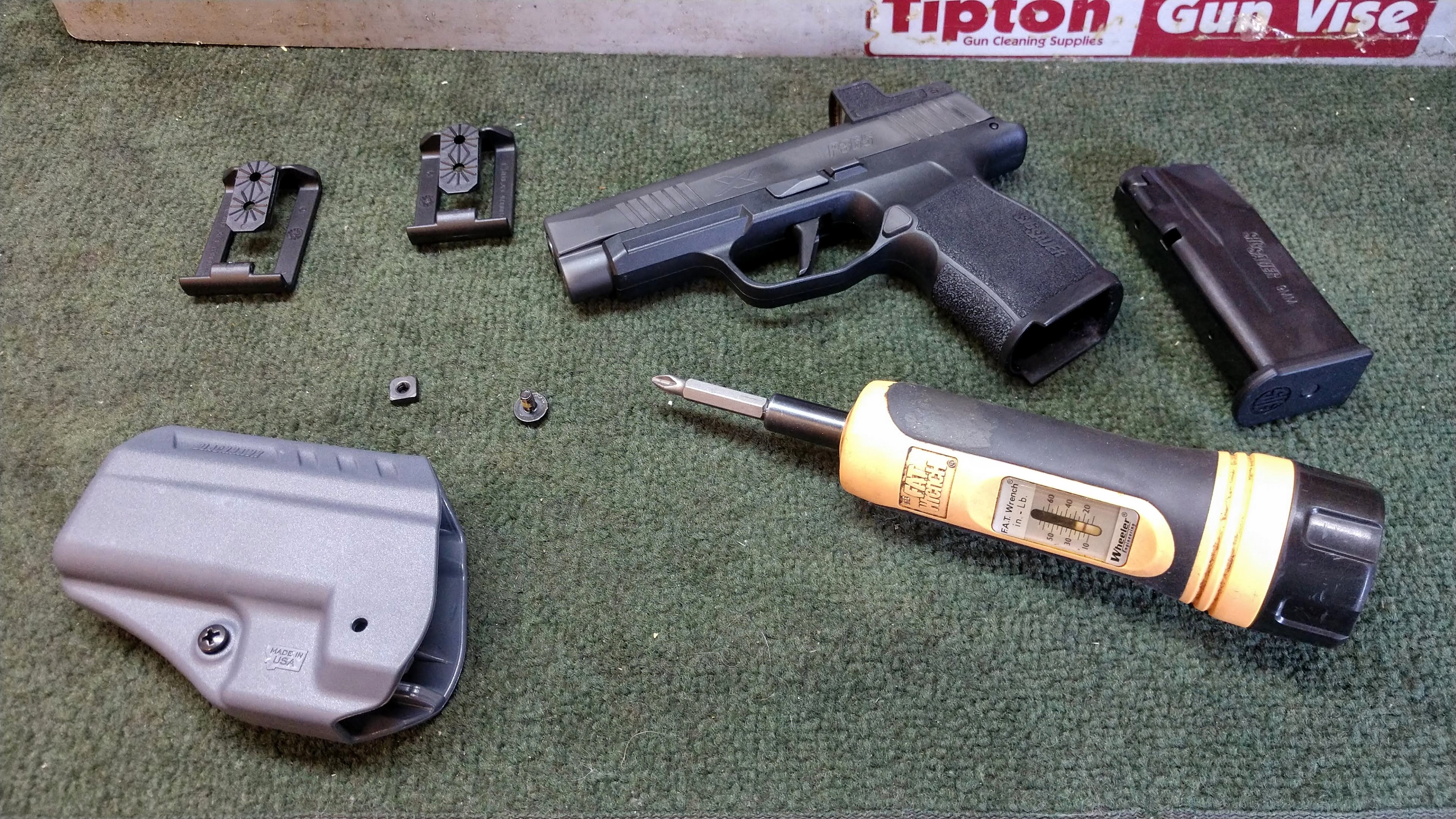 SIG Sauer P365XL
Smith & Wesson J-Frame 1.875″ – 2.125″
Smith & Wesson M&P Compact 9mm/.40 S&W/.357 SIG/.45 ACP (NOT Pro Series)
Smith & Wesson M&P Full 9mm/.40 S&W/.357 SIG/.22 LR
Smith & Wesson M&P Shield/Shield M2.0 9mm/.40 S&W
Springfield Armory XD/XD Mod.2/XDM 3″ – 4.5″
Springfield Armory XDS/XDS Mod.2 3.3″/4″
When it came to selecting your handedness – right hand or left hand – there is a simple Phillips screw and a square nut that can be flip-flopped or reversed to either side as needed. Very simple process and the Phillips screw already has a light dab of yellow Loc-Tite pre-applied to ensure the screw should not back out after proper installation. All in all, very intuitive to adjust and modify the holster to suit your needs. The only improvement I could potentially see being made is switching out the Phillips screw for a Torx screw for a less likelihood of stripping out over repeated use.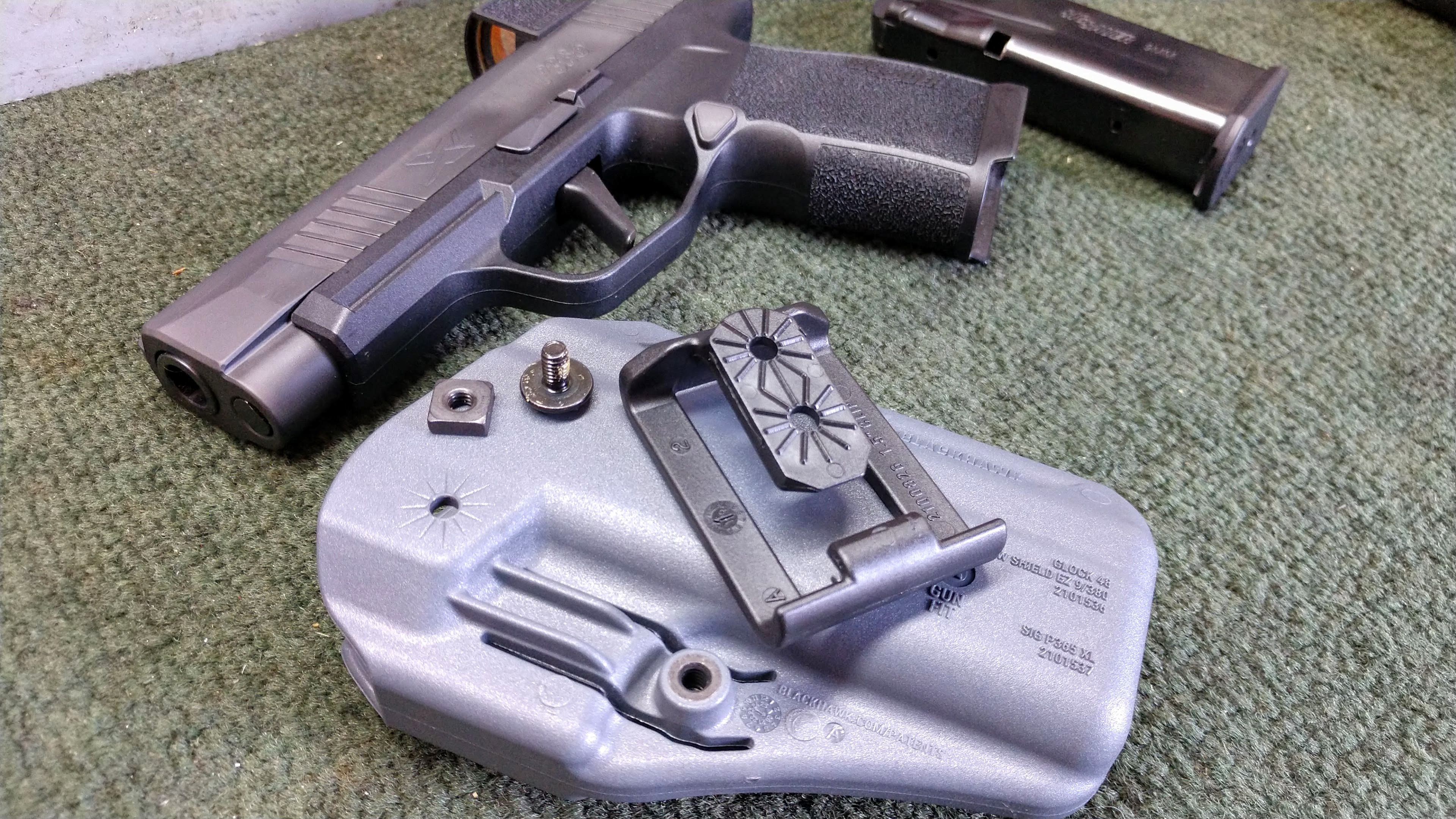 Carry Time: Blackhawk ARC IWB Holster
When it came to carrying firearms with these holsters I went with 3 different pistols over the course of a month: a SIG Sauer P365 9mm, a SIG Sauer P365XL 9mm, and a Smith & Wesson M&P Shield EZ .380 ACP. While all 3 of these pistols are unique unto themselves I generally had similar experiences while carrying all of them. All 3 of the pistols sat pretty high in the holster which made them sit higher on my belt-line/waistline. Pistols tend to print more under clothing if they sit higher up. Conversely, if they are sitting deeper below your waistline they are less visible to others. So, while the pistols had the potential to print more sitting higher they were easier to draw; less depth and reach necessary.
The Passive Retention Screw for the Blackhawk ARC IWB holster had to be tightened down quite a bit for a secure fit, but once done, it had solid retention with simultaneously a relatively easy draw. That was something I played with quite a bit because it is almost to the point where you believe you are over-tightening the holster, but then it ends up being just right.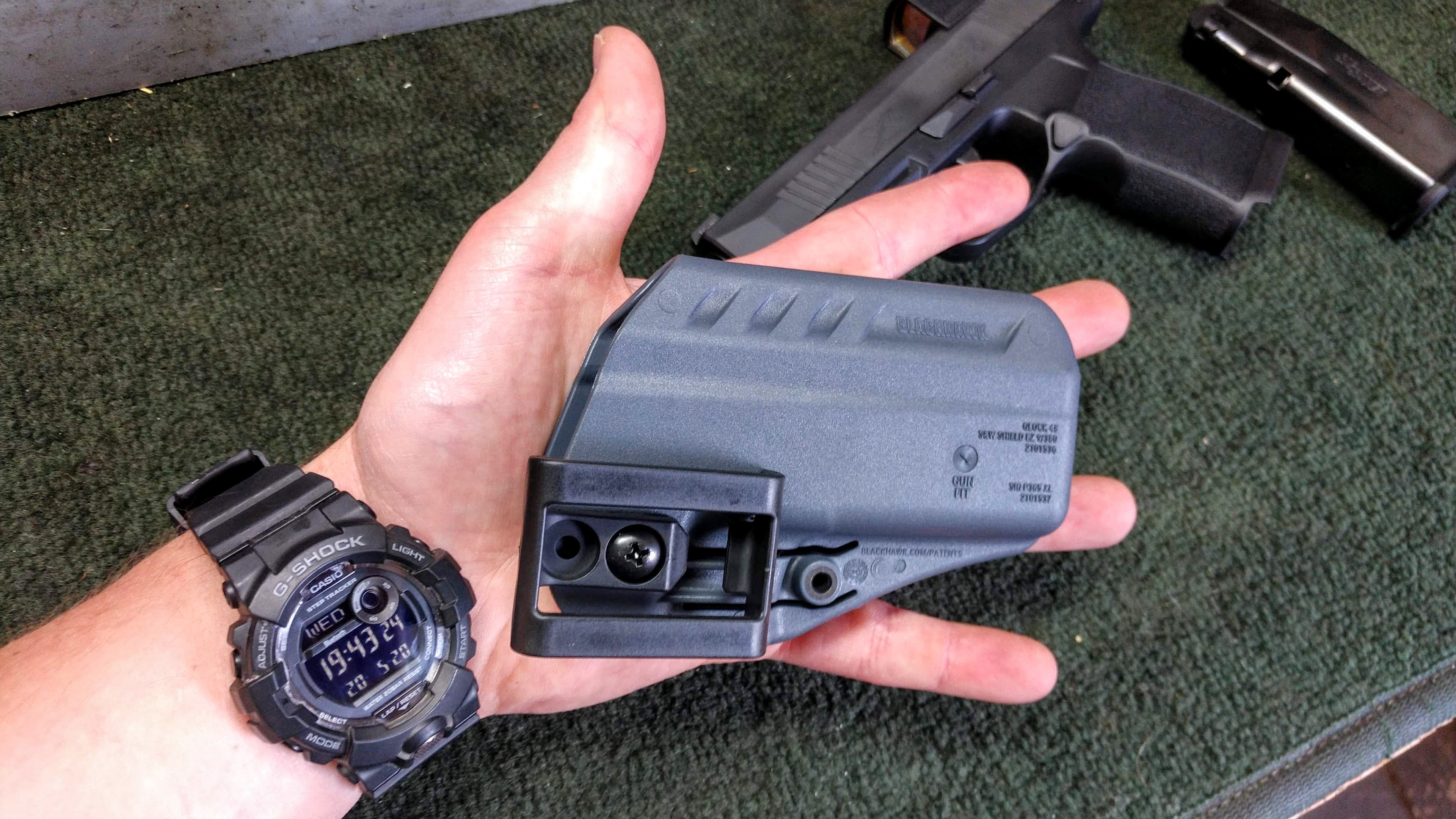 With the Blackhawk ARC IWB holster you receive a 1.75″ and 1.5″ belt clip attachment, and I appreciated that it came with 2 options so you can customize the holster to your standard belt width. Another positive attribute I found to the Blackhawk ARC IWB holster was that it was not hard, rigid plastic like the SERPA line of holsters from Blackhawk. The polymer material was stiff enough to retain a molded shape, but malleable enough to not dig into your gut. A good middle ground for structural integrity yet pliability.
Final Thoughts: Blackhawk ARC IWB Holster
So, with Blackhawk introducing their ARC IWB – Appendix Reversible Carry, Inside-the-Waistband holster recently it was some thing we definitely wanted to try out for you. At a full MSRP of $24.95 and being offered in some of the most popular pistol models, it is an economical, sensible, and easy way to carry. You might find it even more affordable than the full MSRP price at your local dealer. At this economical price-point the holster fit well, had good retention, and served its purpose. There were an infinite amount of canted positions for the CCW carrier to choose from with the Passive Retention Screw and its ability to reverse to either side. For anyone in need of an IWB holster for any of the models previously listed for the ARC IWB, I would have no reservations against recommending this holster.
In closing, I want to say thank you to Blackhawk for allowing AllOutdoor and myself the opportunity to try out their Blackhawk ARC IWB – Appendix Reversible Carry, Inside-the-Waistband holster. That is greatly appreciated.
Also, we would like to know what all of you guys and gals think? Do you believe that the Blackhawk ARC IWB – Appendix Reversible Carry, Inside-the-Waistband holster is something worth spending your money on? Would you carry it while camping or hiking? Use it as your everyday carry? Let us know all of your thoughts in the Comments below! We always appreciate your feedback.