Ford 2021 Bronco Redux Gets Enthusiastic Welcome
Eve Flanigan 08.20.20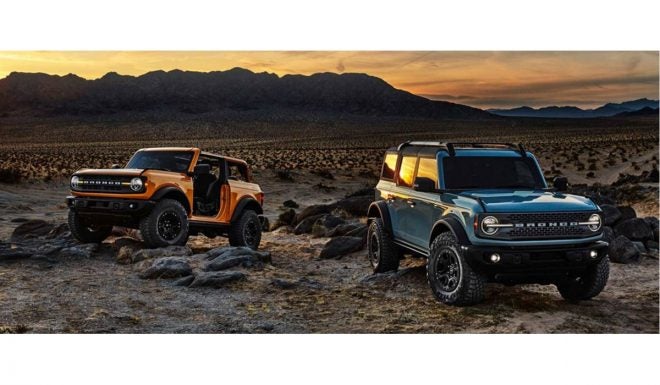 Last week, Ford Motor Company of Michigan rocked the automotive world with the announcement of the 55th anniversary release of the Ford Bronco. The new models have the iconic shape of the original off-roader Bronco, with aggressive, eye-catching features. What's more, they're specialized for backcountry adventures.
The news of a new 4×4 (yep, every new Bronco has four wheel drive) met with overwhelming enthusiasm from Ford's American customers. As of this writing, at least 165,000 new orders have been placed. There are two main editions of the new Bronco (regular and Sport) with a number of subtypes under each category. The First Edition subtype of each is sold out.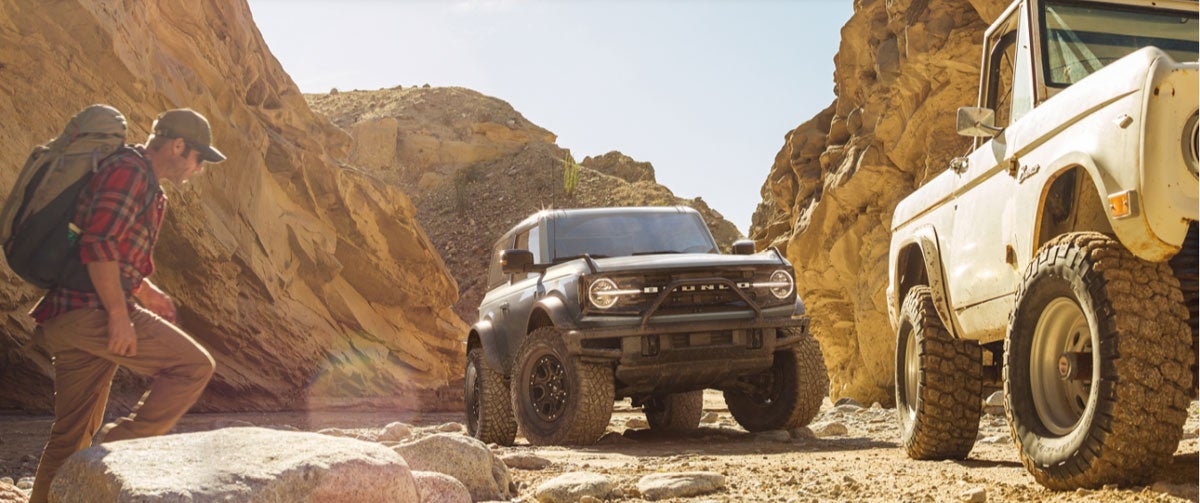 Standard Broncos are available in 2- and 4-door models, in hard or soft top. The "Base" model still holds promise of being an off-road beast. In a nod to true ATV fashion, the doors are made for easy removal. If the standard height isn't beefy enough, 35-inch tires can be swapped for the standard 30-inch ones, and a high-clearance suspension package is available. Base models feature 16-inch wheels; specialty types have 17- to 19-inch wheels depending on model.
The standard engine is a 2.3-liter Ecoboost, upgradeable to a 2.7-liter engine. The two-door has a seven-speed manual transmission; the four-door shifts with a 10-speed automatic transmission. There is no manual option for the 2.7L engine. Horsepower is in good supply with this new off-roader. Base models have a minimum 270 hp. The Wildtrak 2-door model offers 310 hp.
Rich 4WD options include three settings in the electronic, shift-on-the-fly setup. There are settings for deep sand, steep grades, and heavy pulling. Even this is upgradeable, with numerous trail handling settings available when paired with the 2.7L motor.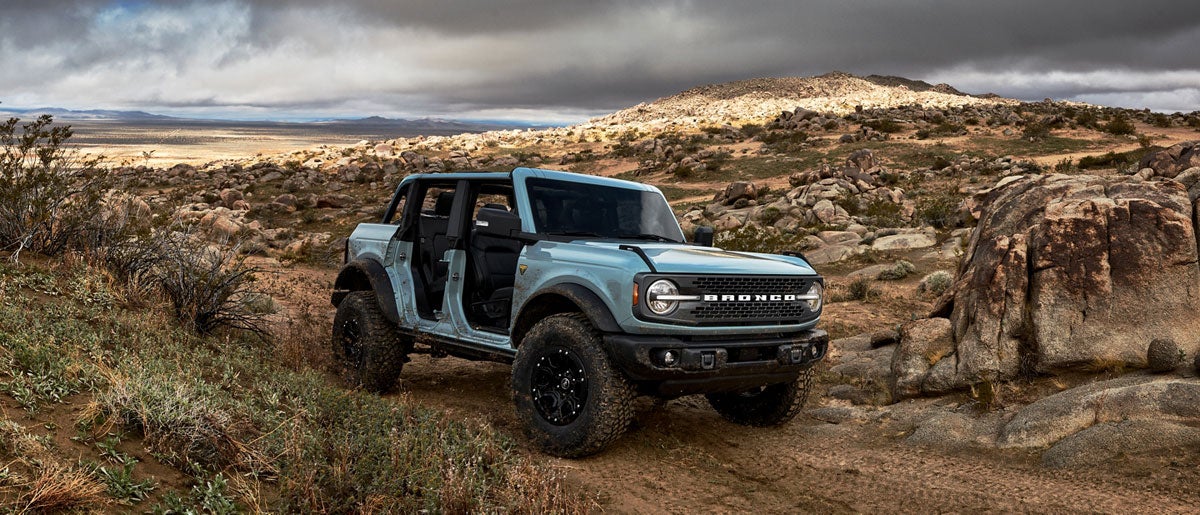 Unlike its predecessor, the anniversary Broncos are replete with high-tech impact protection for all seats. Safety-minded construction extends beyond the ride with trailer sway control and a rear backup camera built in.
Base models start at $28,500. Specialized models naturally increase the price. Fun options on other models include things like leather seats, LED lighting inside and out, fender flares, and textured paint, modular front bumper, rubberized floors with wash-and-drain capability, a 12-inch touchscreen with voice recognition, protective bash plate, front stabilizer bar disconnect, and more. The Wildtrak is at the top end of the price range, starting at $48,875 without add-ons.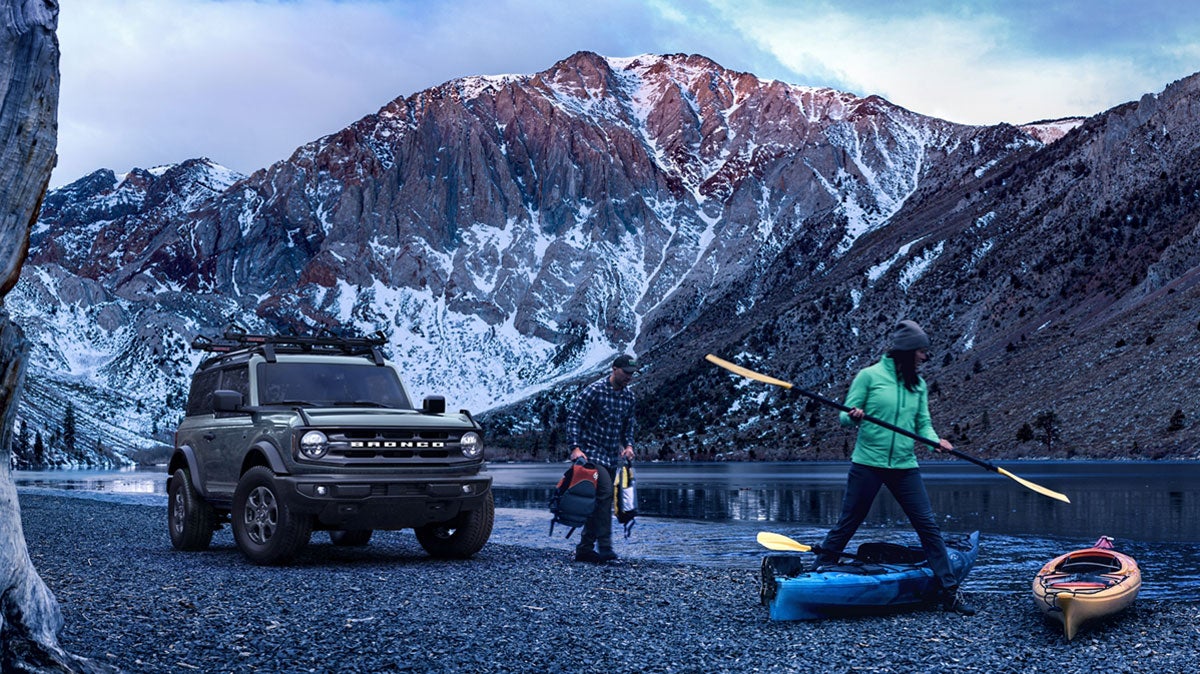 The return of the off-road Bronco is a well-timed bright spot in a time when people are eager to escape the drudgery of lockdowns. While it's apparent Ford borrowed a few lessons from Jeep (like easy-off doors and the soft top option), they thankfully eliminated reminders of the citified, unremarkable Bronco that came to be associated with an infamous LA freeway pursuit. The new Bronco's profile and off-road readiness hearken back to its original, 1966-mid-1970s namesake and a simpler time. It's the right vehicle, at the right time.