NEW Trijicon RMRcc Micro Red Dot for Concealed Carry Pistols
Adam Scepaniak 09.02.20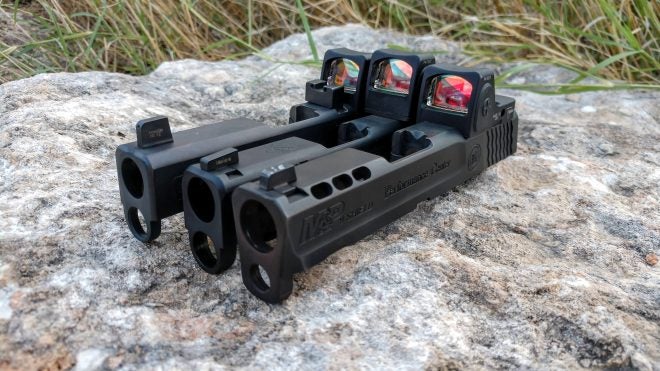 One of the hottest trends within the firearm industry currently is adding red dots to our handguns. One deficiency in that trend is a severe lack of good quality, micro red dots that will fit a lot of today's most popular concealed carry pistols. Thankfully, that problem has been remedied by Trjiicon with the debut of their New RMRcc — an RMR dedicated to concealed carry! The complete Press Release can be read below as presented by Trjiicon:
Wixom, MI – New for 2020, Trijicon, an industry leader in miniature reflex optics, has set a new standard for pistol optics with the introduction of the RMR®cc. Born from the legendary Trijicon RMR®, the thinner, lower profile RMRcc provides fast, both-eyes-open target acquisition, accurate aiming, and proven reliability for concealed carry pistols, and is a great addition to the extensive line of durable reflex optics offered by Trijicon.

Weighing a mere 1 ounce with battery installed and measuring less than 1 inch in width and height, the RMRcc is ready to pair with any pistol to provide the ultimate concealed carry setup. The RMRcc is constructed from 7075-T6 aluminum, tested to Military Standards and backed by The Science of Brilliant® testing methodology that Trijicon applies to every product. Its patented shape absorbs impacts and diverts stresses away from the lens and is designed to withstand the rigors of hard use under the most severe environmental conditions. 'Trijicon is proud to offer pistol owners an optic designed around their needs and built to Trijicon's standards for durability,' said Chuck Wahr, Global Vice President of Sales and Marketing at Trijicon. 'Users can have confidence in carrying a pistol equipped with the RMRcc.'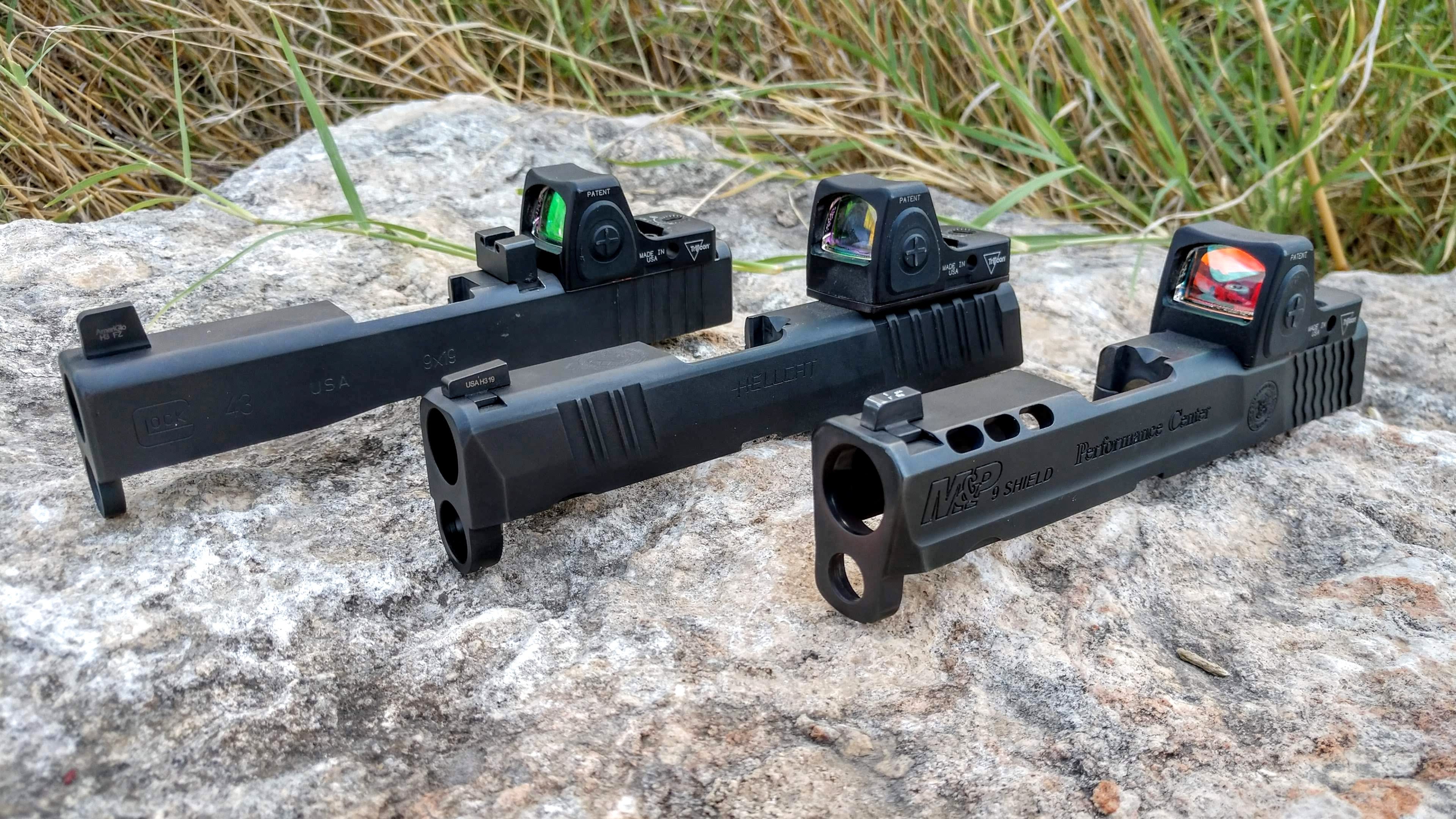 The RMRcc keeps all the great features of the RMR, including easy-to-use buttons, a common 2032 battery with up to 4 years of illumination, and a wide variety of mounts to fit today's most popular concealed carry pistols. The RMRcc is available in either a 3.25 or 6.5 MOA dot size and provides a bright, illuminated aiming point under any condition. Best of all, the RMRcc is parallax-free, meaning simple "point and shoot" operation with superior accuracy.

The RMRcc is designed to be thinner than the RMR, making it ideal for mounting on popular single stack and subcompact pistols. The RMRcc is also well suited to mount to 1911 style pistols, and durable enough to stand up to the harsh recoil generated by the .45 ACP and 10 mm.

For the ultimate in confidence, the RMRcc features an automatic brightness mode and 8 manual positions for custom settings. A Button Lock-In Mode prevents accidental adjustments to your preferred brightness setting, while a Battery Conservation Mode adjusts the aiming dot to ambient lighting conditions after 16.5 hours without a button push to further extend battery life. Windage and elevation adjustments allow for quick and easy zeroing with no need for any special tools or devices.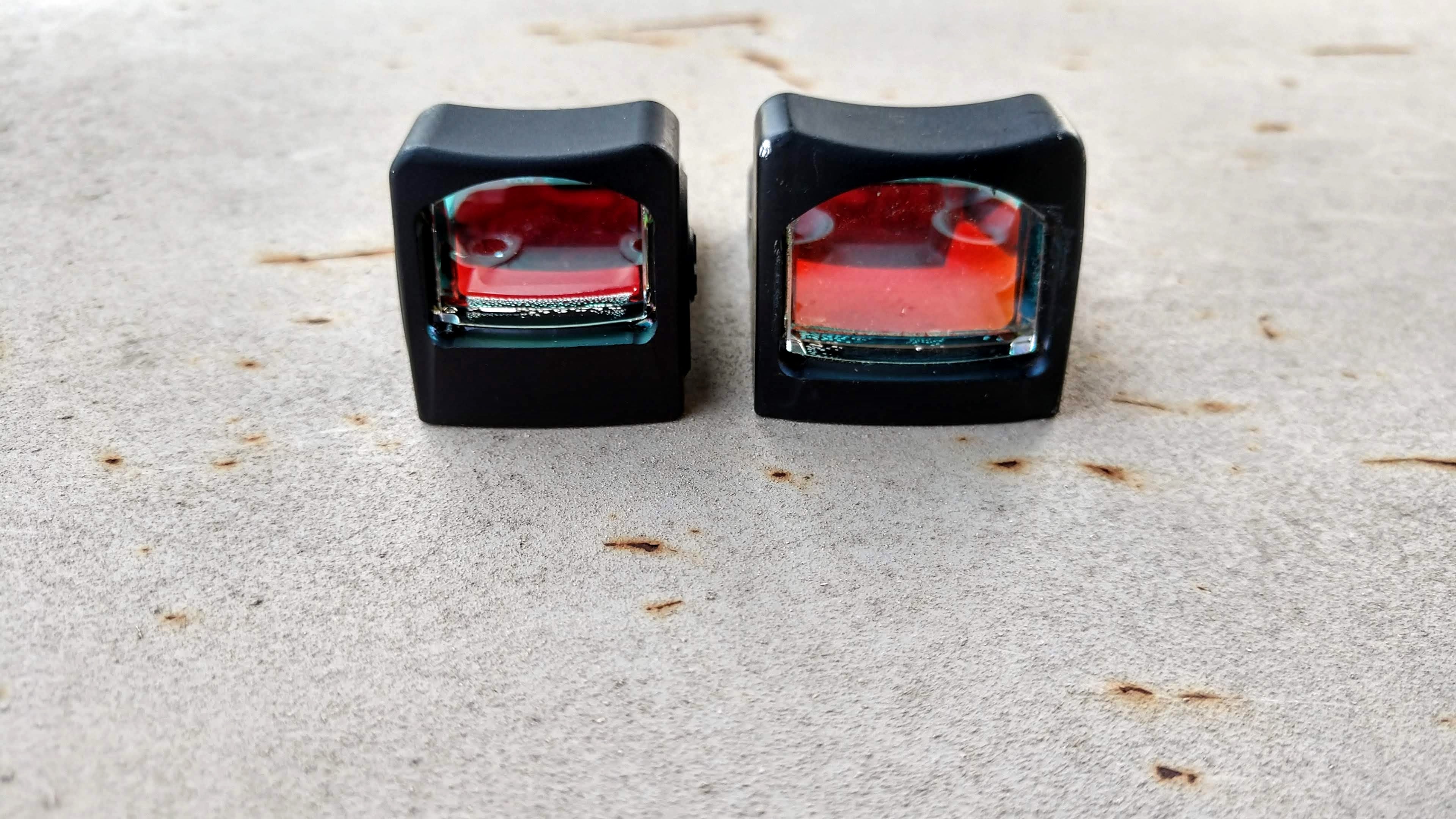 One of the first questions many shooters have when discussing a new micro red dot is: will it fit my gun? Well, the Trijicon RMRcc right out of the gate fits a wide array of the most popular concealed carry pistols on the market through either directly mounting to the firearm (if it is an optics ready model), or through the simple addition of a mounting plate available from Trijicon. All of the makes and models that the RMRcc will currently fit are listed below as presented by Trijicon:
Smith & Wesson: M&P Shield M2.0, M&P Shield M2.0 CORE, M&P 380 Shield EZ, M&P 9mm Shield EZ, M&P Bodyguard 380
Glock: G19, G17, G22, G24, G32, G42, G43, G43X, G45, G48, etc | All MOS Guns
Walther: PPS
Kimber: 1911 and Ultra Carry, Micro 9
Springfield Armory: All XDS Models, Hellcat (Iron Sight Model), Hellcat OSP
SIG Sauer: P365, P365XL, P938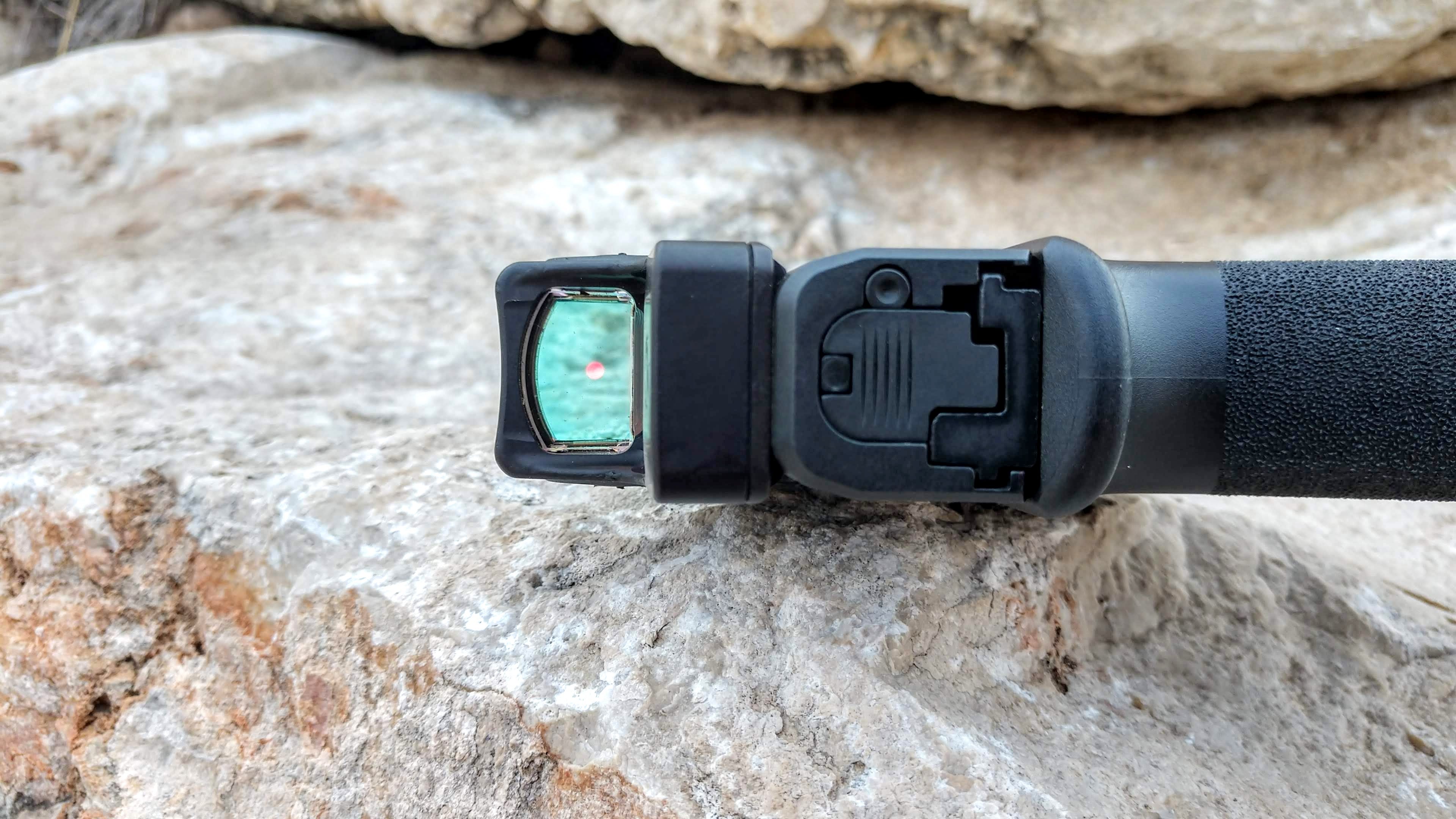 The current MSRP of the Trijicon RMRcc is benchmarked at $699 which is the same going rate as their original RMR. Also, the warranty is the same. The electronics are warranted to be free of defects in material and workmanship during normal use for a period of five (5) years from the date of original manufacture. It is incredibly rare that anyone has ever required warranty work on the original RMR red dot — it is basically the gold standard of durability — but it is good to know that Trijicon stands behind their product.
The size difference between the original RMR and the New RMRcc is pretty small. We are talking about tenths of an inch in dimensions, but sometimes that can make all of the difference in the world. The RMRcc for the close-to-30 firearms it can currently fit should have no unnecessary overhang of the slide, for an ideal holstering and concealed carry situation.
I personally have quite a few concealed carry pistols that are compatible with the RMRcc on which I would like to try it out. What do you guys and gals think? Is this something that you would be willing to invest your money in and try? Let us know all of your thoughts in the Comments below! We always appreciate your feedback.