1 Year Review: 5.11 Tactical TacTec Plate Carrier – Shoot Better, Be Better
Adam Scepaniak 09.07.20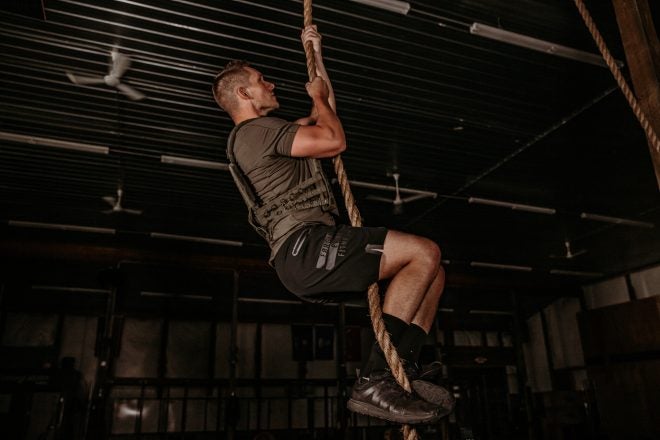 One product that has quietly grown in popularity over the last decade are plate carriers. Some people view them as a tool for other equipment and storage (Ex: tourniquets, mag pouches, parashears, body armor plates, etc) while others utilize them as a training tool – an added burden to improve their physical preparedness for the unknown that life can throw at them. We will speak to the latter. They are widely utilized by law enforcement and firefighters for fitness training to prepare themselves for the rigors that their jobs demand. You might find them to be useful for your own fitness to become a better hunter, outdoorsman/outdoorswoman, and become generally more fit. In this AllOutdoor Review, we spent a full 365 days testing, working out in, reviewing, and assessing the 5.11 Tactical TacTec Plate Carrier. Let's dive in and see what it is all about!
Specifications: 5.11 Tactical TacTec Plate Carrier
The 5.11 Tactical TacTec Plate Carrier has been out for a number of years, but possibly has never been more popular than it is right now. Within fitness circles, it is viewed as the benchmark for a quality plate carrier to add an additional burden to your workouts. In the firearms community, the TacTec Plate Carrier is regarded equally high for its modularity in adding accessories and tools we as shooters might need.  At the moment, it is being offered in your choice of Black, Tac OD (Olive Drab), Sandstone, and Dark Navy at an MSRP of $199. The complete specification listing for the TacTec Plate Carrier can be read below as presented by 5.11 Tactical:
Enhanced comfort and freedom of movement
Accommodates medium or large ballistic plates
Back yoke shoulder pads distribute weight evenly
Abrasion resistant 500D nylon
Adjustable waist and tensional bands (Sizes XS-XL)
Extendable GrabDrag handle for emergency exfiltration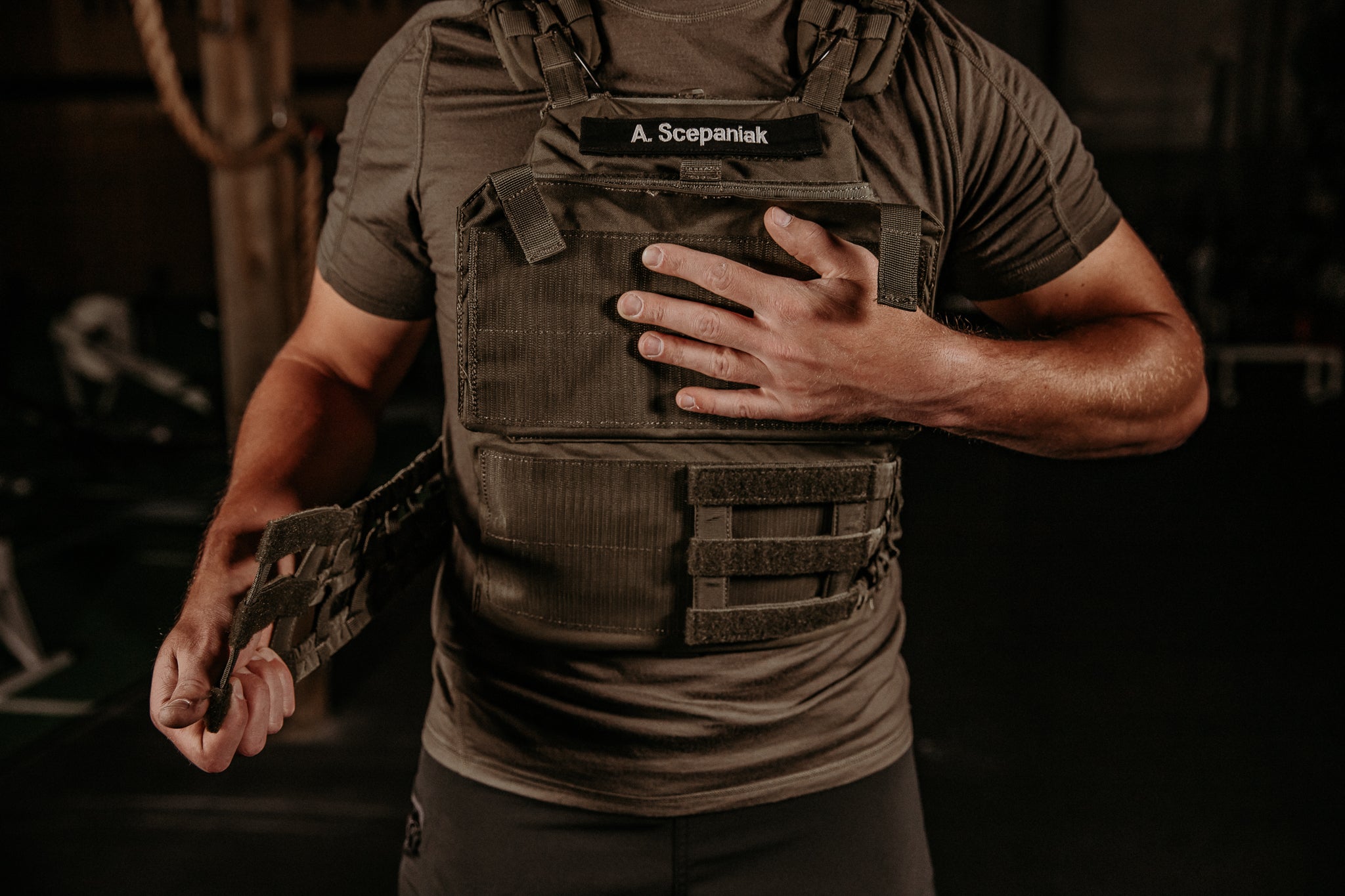 One-handed quick-release
Water-resistant coating
Oversized airflow panels
Durable Duraflex® hardware
Web ID loop
Fits Rogue® Men's and Women's Weight Vest Plates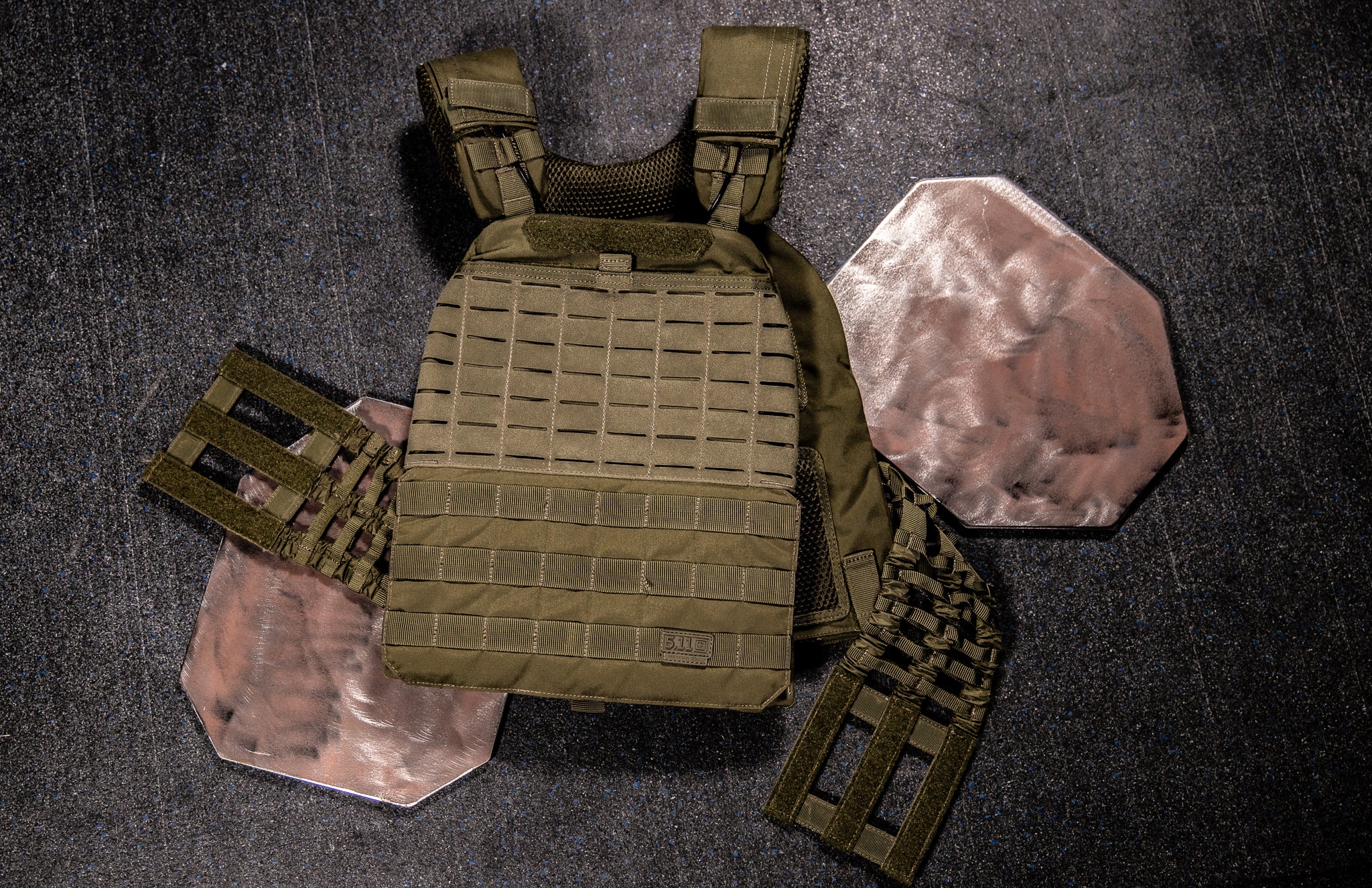 As stated above, the 5.11 Tactical TacTec Plate Carrier is simply a vest carrier for plates and other accessories (plates sold separately). They are compatible with a host of different manufacturer's plates, but the most common ones people search out are from Rogue. I personally sourced my plates from a CNC machinist friend who works with AR500 metal on a daily basis. As long as you properly match up the dimensions and make sure there are no sharp edges to your homemade plates, you will be good to go. A further explanation of the TacTec Plate Carrier is given by 5.11 Tactical in this statement below:
The 5.11 Tactical® TacTec® Plate Carrier is constructed for the highest-level performance while remaining lightweight and mobile. Built out as a fully functional ballistic plate carrier or as a weighted fitness vest our patented TacTec® Plate Carrier is the most comfortable you'll ever wear. Built with rugged, lightweight 500D nylon, it features padded yoke shoulder straps, perforated mesh, front and back padded panels with built-in airflow channels, and an innovative design for maximum range of motion. It holds two ballistic armor plates (medium/large), includes a low-profile Grab-Drag handle and a single-handed quick-release cable escape system. Secure, breathable, and exceptionally functional, the TacTec® Plate Carrier is ready for duty or for your next WOD.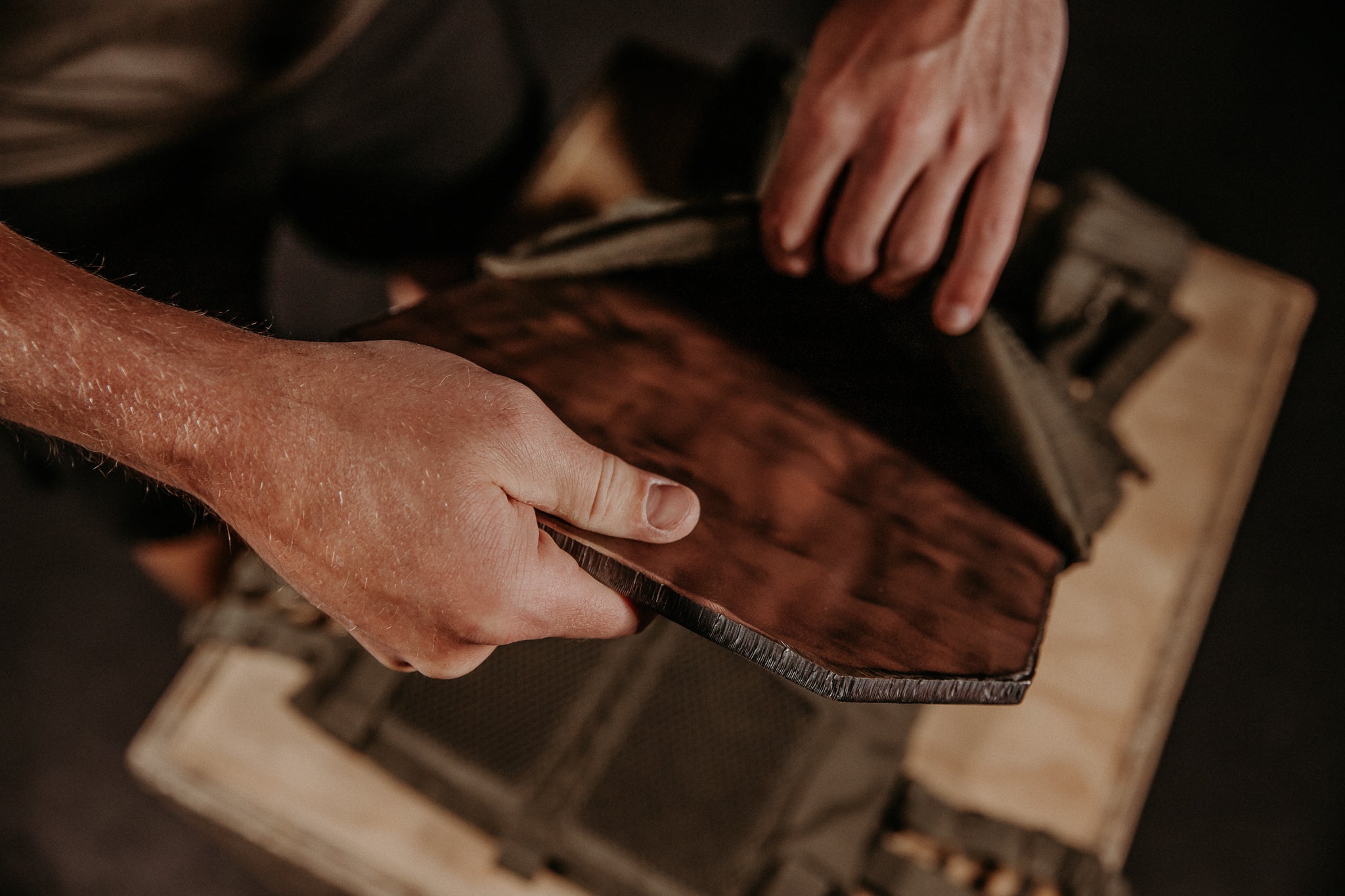 Video Library: 5.11 Tactical TacTec Plate Carrier
When it comes to assembling, dis-assembling, inserting plates, removing plates, and simply the general anatomy of the TacTec Plate Carrier, nobody explains it better than 5.11 Tactical themselves. They have 14 unique and informative videos on their YouTube channel explaining how to best utilize their TacTec Plate Carrier as well as a week's worth of workouts you can take a stab at if you are feeling ready for a challenge. All of those helpful videos are linked and can be watched below: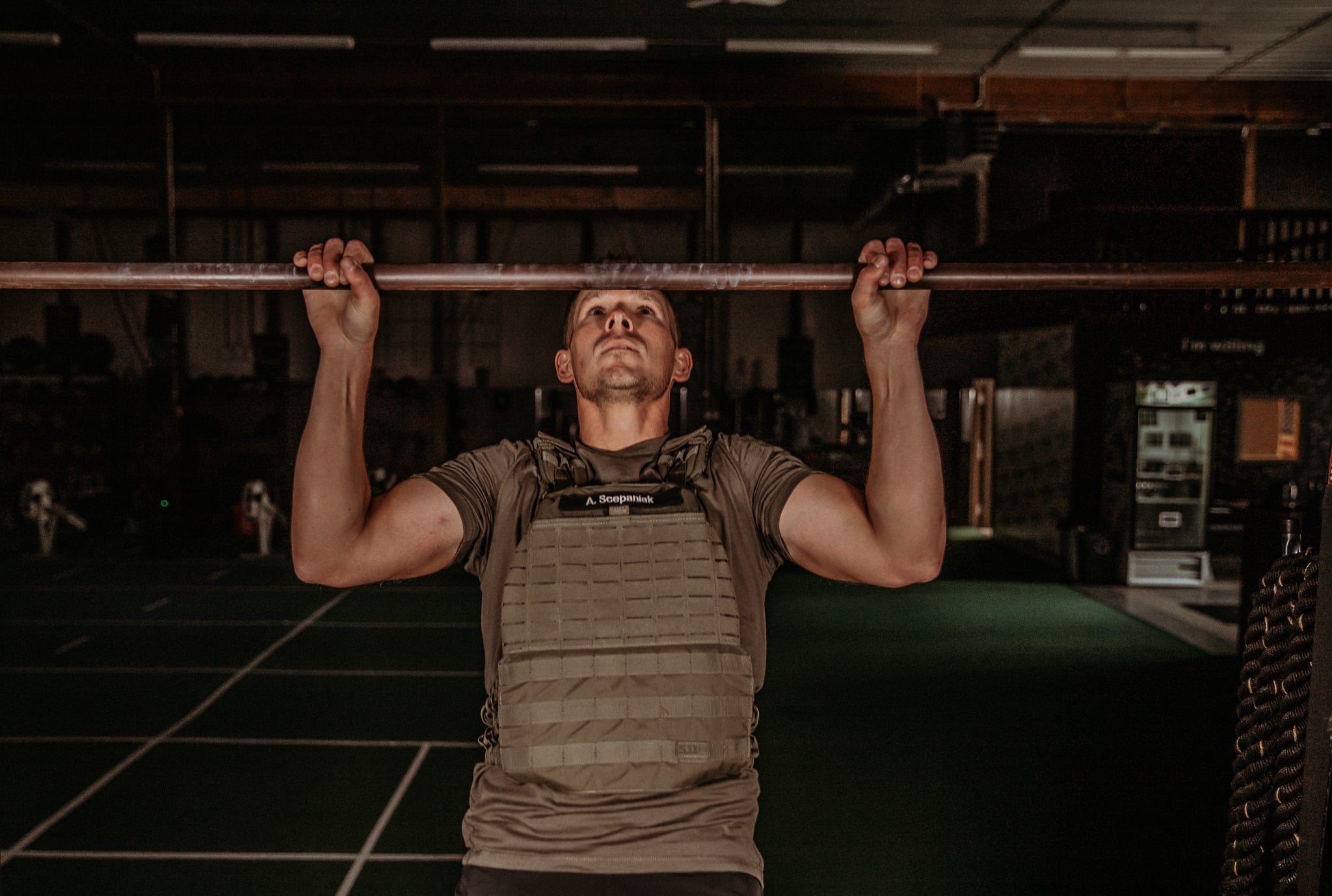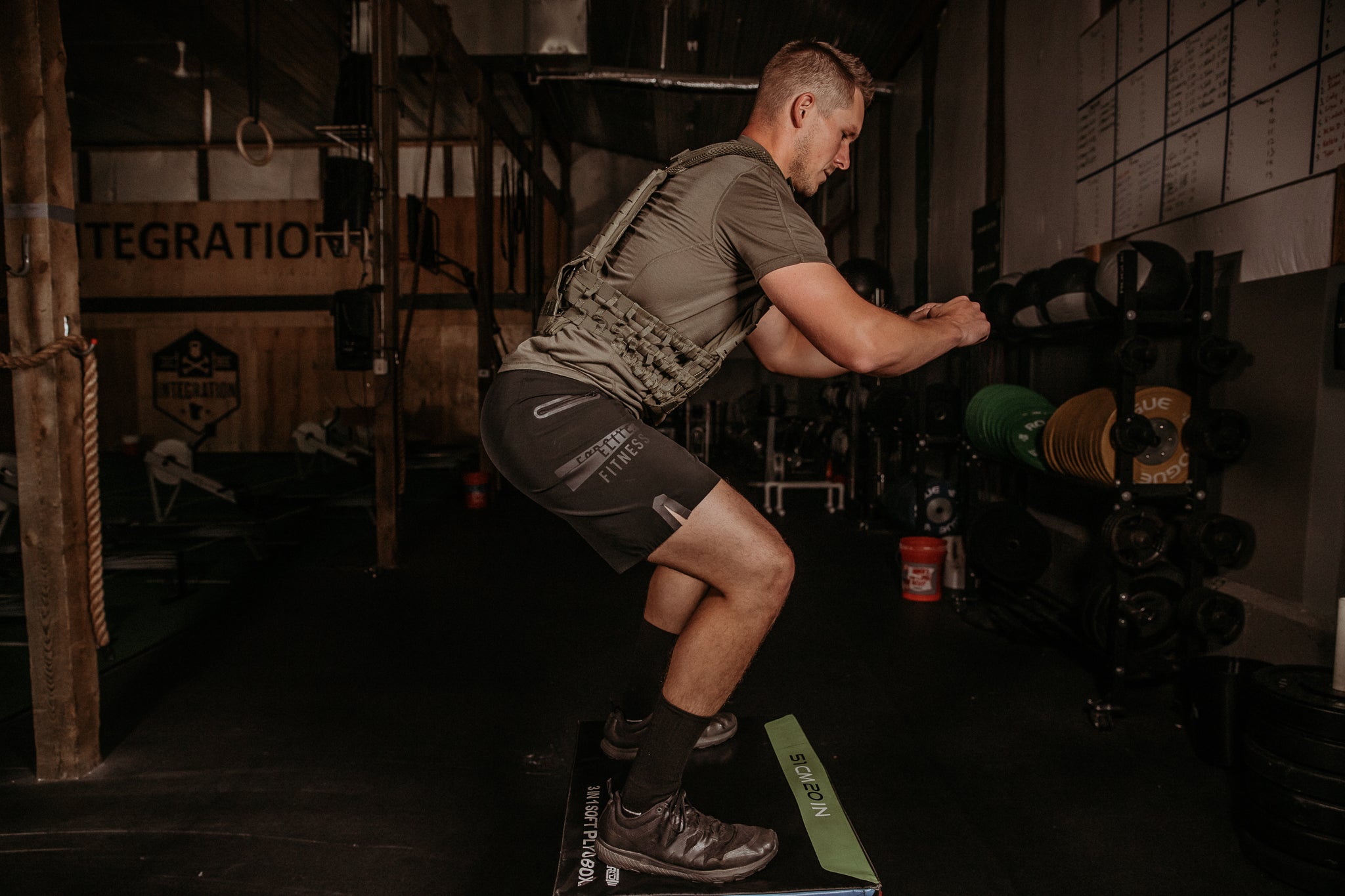 Training: 5.11 Tactical TacTec Plate Carrier
When it comes to training with a plate carrier and your end goal is to be more physically conditioned for hunting, shooting, and defense you want to keep it to the basics. While the internet and social media might suggest that donning a plate carrier means you need to be extraordinarily fit and do creative acrobatic movements, it is quite the contrary in reality. The aim of using a weighted plate carrier like the TacTec from 5.11 Tactical is to improve your threshold for fatigue and improve your cardio.
When all of us are fresh at the shooting range we likely are our most accurate and proficient in using firearms. Once we become fatigued or stressed though that is when the wheels can come off. If you are overly fatigued during the hunt-of-a-lifetime while pursuing a trophy elk you might miss your only opportunity at filling your tag. In regards to defense, if you become severely stressed when your family is surprisingly threatened you might not be prepared to adequately protect yourself and your loved ones. That is why going out of our way to stress ourselves can be beneficial.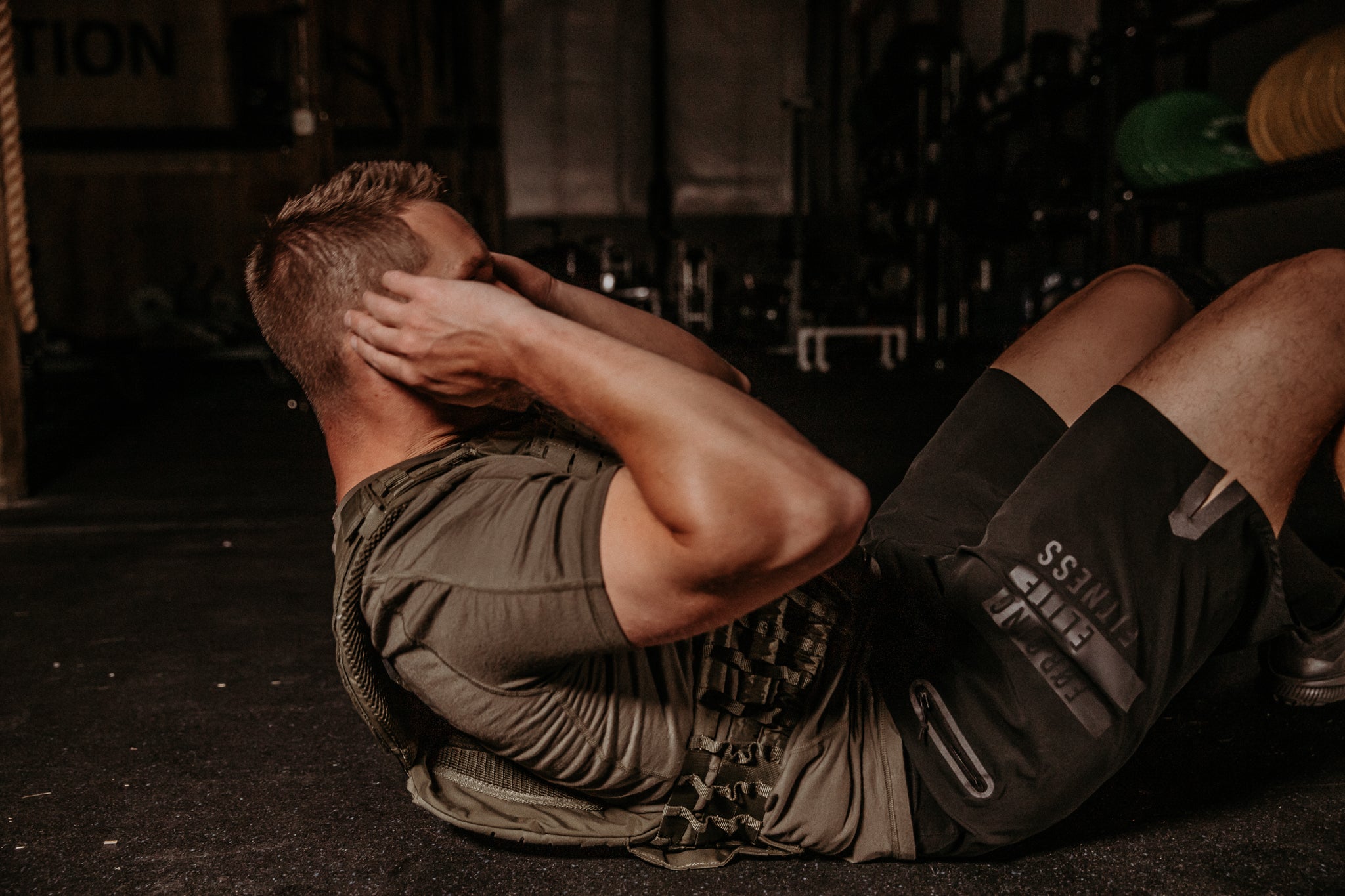 When we become fatigued our skills start to break down to our most basic muscle memories of training or gross motor skills. So, to improve that odometer of skill and fitness in a positive direction, we can burden ourselves with a weighted plate carrier in a safe and controlled manner. This is often accomplished through simple body weight movements such as running, walking, push-ups, pull-ups, and sit-ups.
Throughout the 365 days I have used the TacTec Plate Carrier I did very simple things to improve my cardiovascular motor. I wore the weighted vest with 20 Lbs plates inside it while walking my dog, going for a hike checking trail cameras for deer hunting, and when checking field fences for my family's cattle. All of these things are leisurely activities that I can dictate the pace and degree of difficulty. Once a weighted vest is added into the mix, everything is kicked up a notch. You burn more calories and feel a bit more fatigued, but the next time you do the same task without a plate carrier it feels like a walk in the park.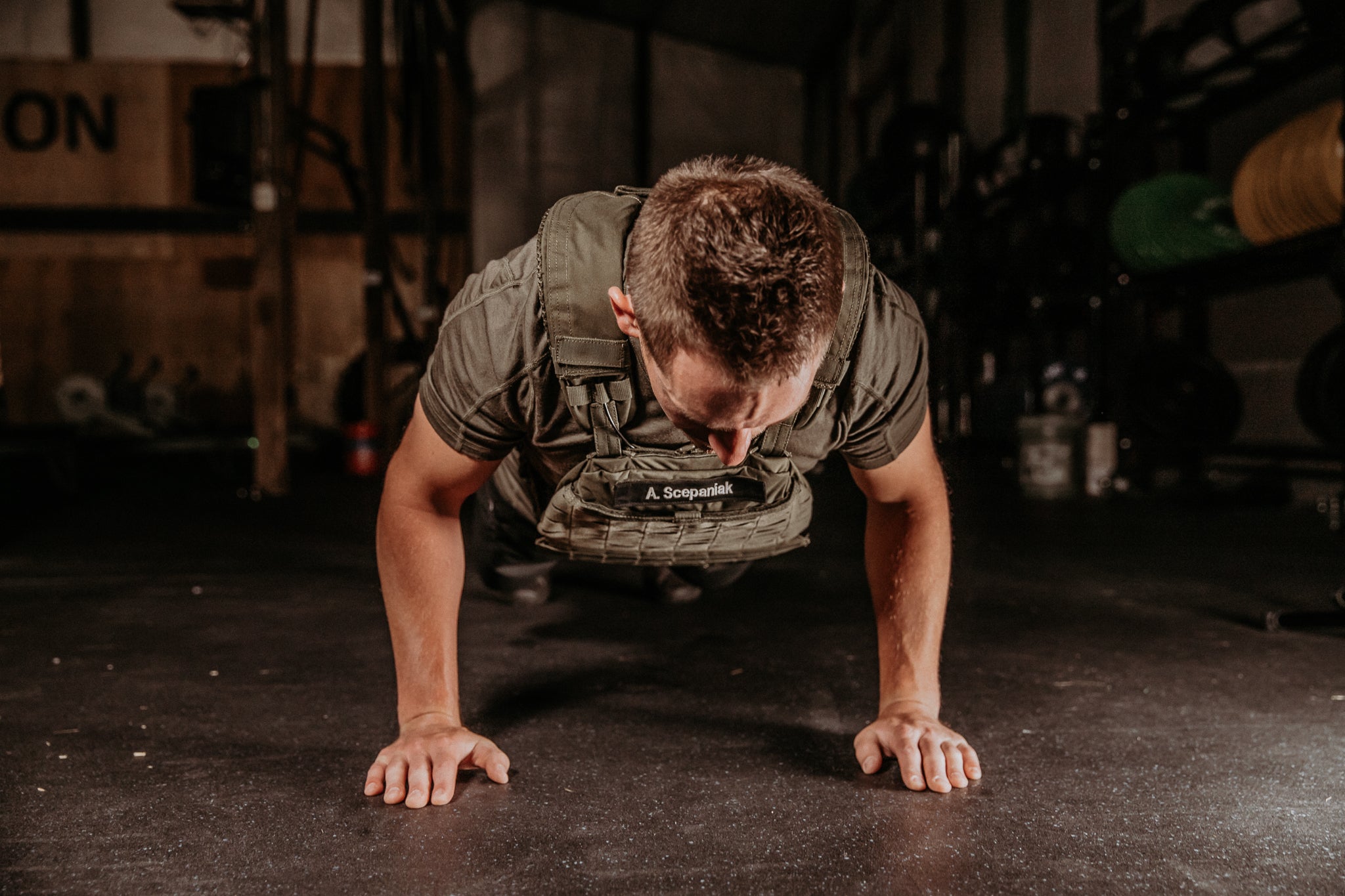 Other times I would go to my local gym with the mindset of doing bodyweight workouts like those common in CrossFit and wear my 5.11 Tactical TacTec Plate Carrier. Some people might be able to knock out large chunks of push-ups and pull-ups in one set with only their bodyweight, but add in a weighted vest and now we have ourselves a workout. Weighted push-ups and pull-ups are good stressors to work on because they tire out our upper body: biceps, triceps, deltoids, lats (latissimus dorsi), and pecs (pectoralis major/minor). Our upper body is primarily responsible for manipulating and operating a firearm so if we have a high level of fitness for those muscles our shooting is less likely to become affected when we slowly begin to fatigue for any reason.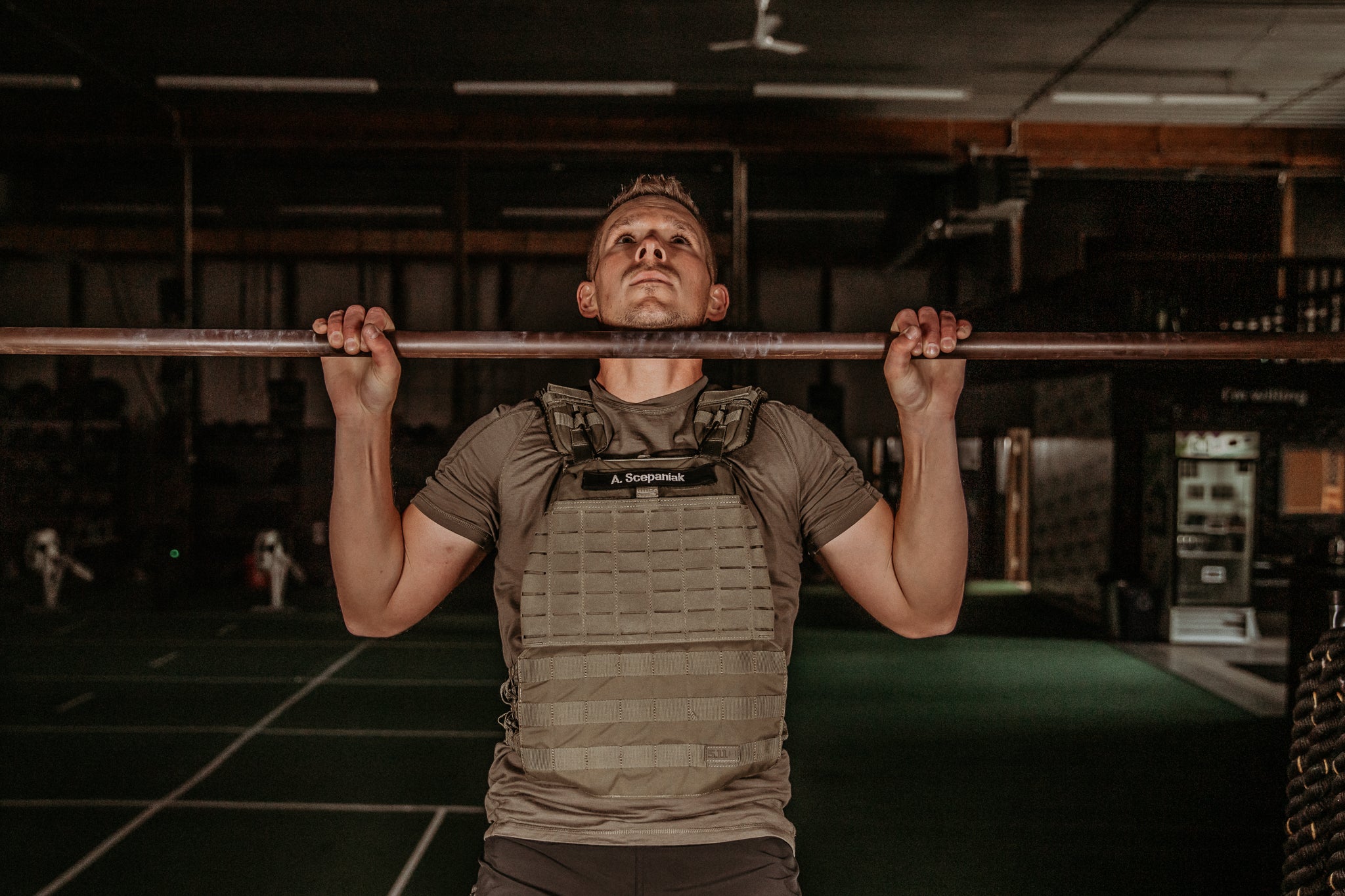 As you gain confidence in your fitness and ability to use a plate carrier, you can engage in more difficult and advanced movements that require more technique, conditioning, and strength. An example would be rope climbs, box jumps, and powerlifting movements such as a barbell squat or power clean. These not only require more technique when done without a weight vest, but it becomes imperative to execute proper technique when you begin to get tired or wear a weighted vest. Once again, this can push your threshold for achieving correct technique while stressed and fatigued which directly translates into your handling a firearm properly while under duress.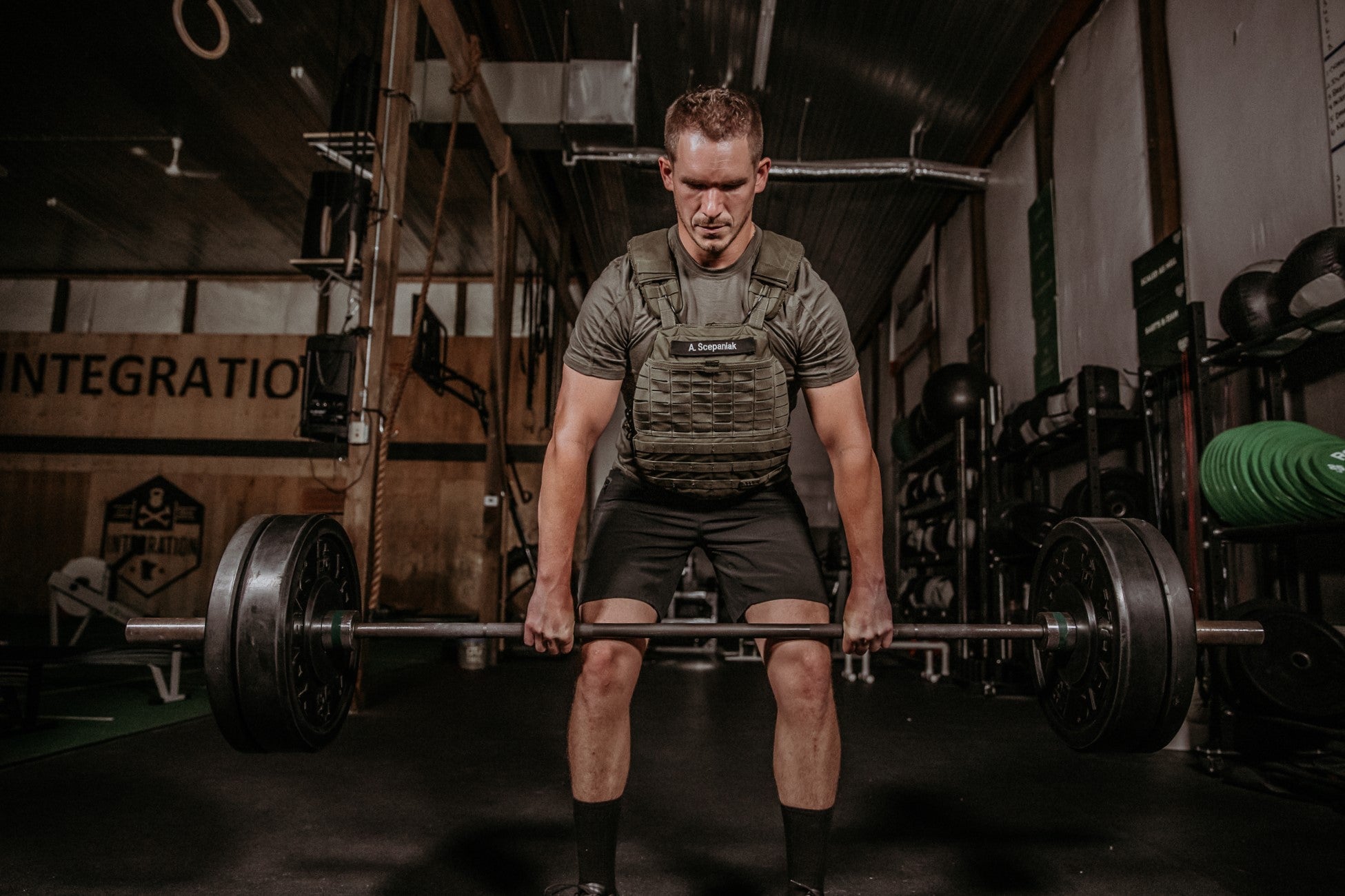 If at any point your technique breaks while training you should dial back the weight you are using to a safer level. In our pursuit for fitness we should never do anything beyond our means that could result in an accident or injury – similar to if you are at a shooting range. It is important to test ourselves and push our boundaries safely, but never at the sacrifice of our well-being or health. Fitness, firearms, and training can be serious at times, but ultimately it should be safe and enjoyable at the end of the day.
Final Thoughts: 5.11 Tactical TacTec Plate Carrier
So, what are my final thoughts of the 5.11 Tactical TacTec Plate Carrier after a full year of use?… The conundrum that many of us shooters find ourselves in is that we do not make it to the shooting range to practice as frequently as we would like to. Other times, depending on where you live, you might not have easy access to an indoor or outdoor range. That is why being able to find ways to improve our skill sets in other ways is still important.
Being a younger guy of a decent fitness level, I found it very beneficial to supplement my training with the TacTec Plate Carrier. It is very easy to put on and off, plates (whether you make your own or not) are easy to source, and the amount of adjustment the TacTec Plate Carrier allows for is above and beyond any other carrier I have previously tried. Finally, through all of the varying movements and months of training I subjected this plate carrier to there was no stretching, sagging, or degrading of the material. It is still as crisply sewn and formed as the day I received it. For anyone looking to up the ante on their workouts in pursuit of greater fitness for shooting, their occupation, or everyday life you will very pleased if you choose the 5.11 Tactical TacTec Plate Carrier over other competitors in the market.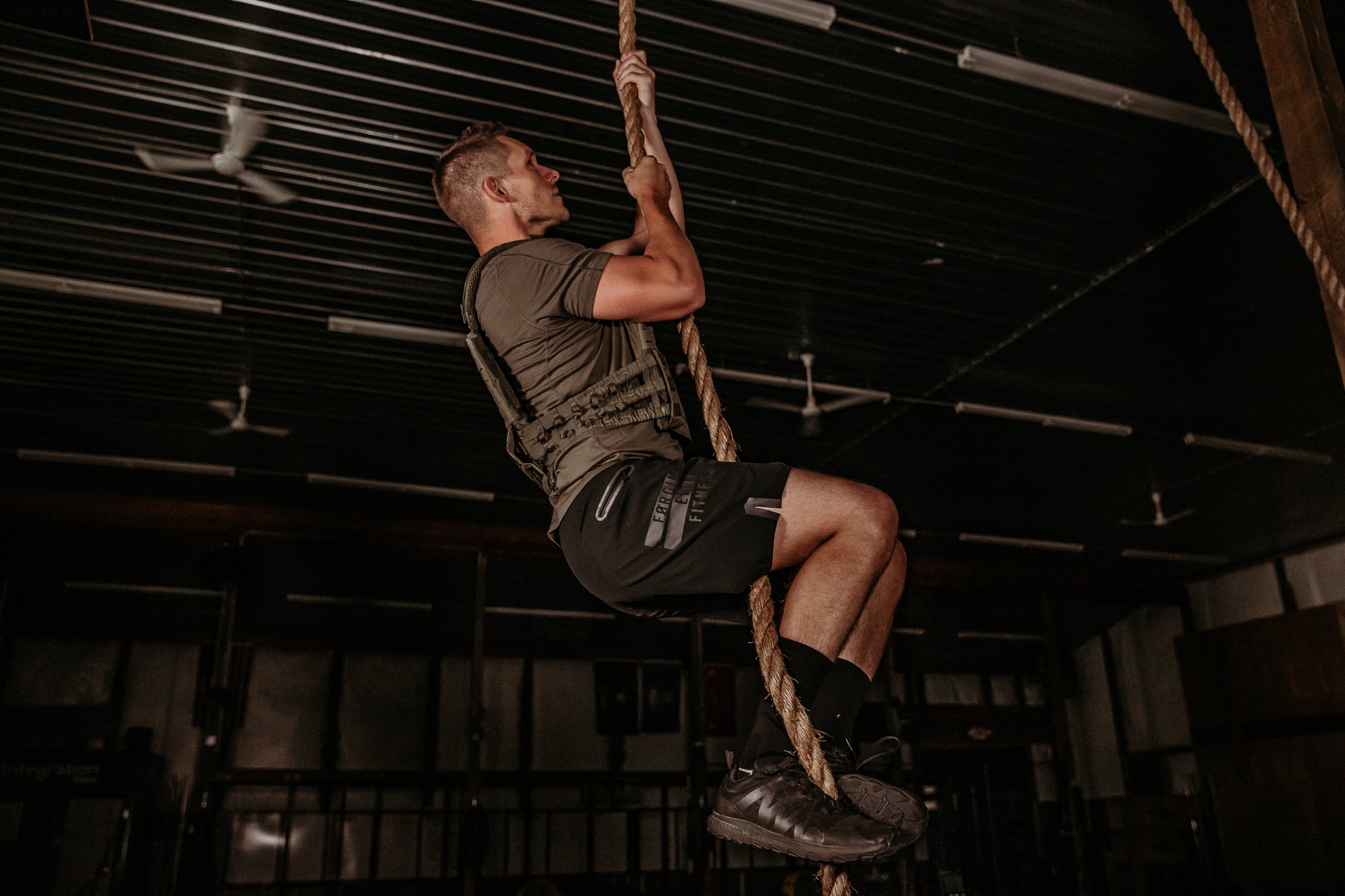 In closing, I want to say thank you to 5.11 Tactical for allowing AllOutdoor and myself the opportunity to try out the 5.11 Tactical TacTec Plate Carrier. Also, many thanks to Savannah Pierson of Savvy Photage for her tremendous photography for this article. Also, we would like to know what all of you guys and gals think? Do you believe that the 5.11 Tactical TacTec Plate Carrier is something worth spending your money on? Would you add it into your everyday workout routine? Go for a walk with your dog or family while sporting it? Let us know all of your thoughts in the Comments below! We always appreciate your feedback.
---
Wardrobe & Photography
All of the quality photography for this review was completed by the accomplished and wonderful Savannah Pierson of Savvy Photage at Integration Fitness in Waite Park, MN. Additional clothing items from 5.11 Tactical that were worn are their New A.T.L.A.S. Trainer shoes and a Recon Charge Short Sleeve Shirt. Those items can be found through their associated links below: