Reloading Tip: The Truth About Shell Holders
Russ Chastain 09.08.20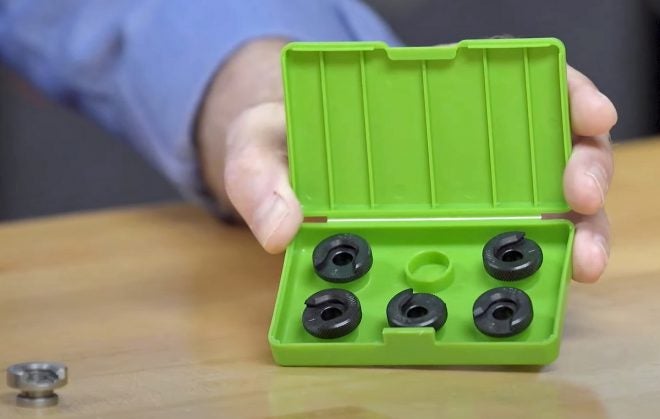 (Image: Screenshot from video)
Sometimes a short video is all you need, and this 2-minute one from Brownells will probably help many reloaders. With more people becoming reloaders as ammo becomes more precious, this advice can help.
Most sizing/resizing dies include instructions related to the shell holder; screw down the die until it touches the shell holder, then back off a little, etc. But sometimes your shell holder may fully contact the sizing die but you still aren't getting complete sizing of your brass. What's the problem?
It could be as simple as your shell holder. Different companies make them to different specs (thicker, thinner, etc). I have encountered this before, because when I first started reloading I bought a set of Lyman shell holders instead of buying them one at a time… but most of my dies at that time were RCBS die sets I'd picked up second-hand. Sometimes they're compatible, sometimes not so much.
This is one reason I love Lee dies. Every Lee die set comes with a shell holder. Lee dies work well, cost less, and include more stuff. Nothing wrong with that!
Bottom line: If your shell holder is the same brand as the sizing die you're using, you should be in good shape.
Anyhow, check out the video and happy reloading.