New Modlite 'ModButton Lite' High-Current Switch
Luke Cuenco 10.14.20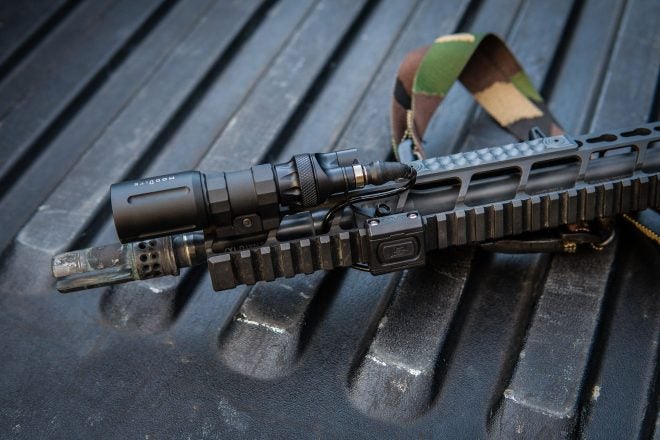 For those of you who mount lights on your rifles, Modlite has finally released their highly anticipated ModButton Lite high-current switch for both Modlite and Surefire lights.  The main problem some people face with current switches is that they tend to reduce power output by 15-20% as opposed to running them without a switch. The ModButton uses a new design that allows full-power output from the light. The full press release from Modlite is below.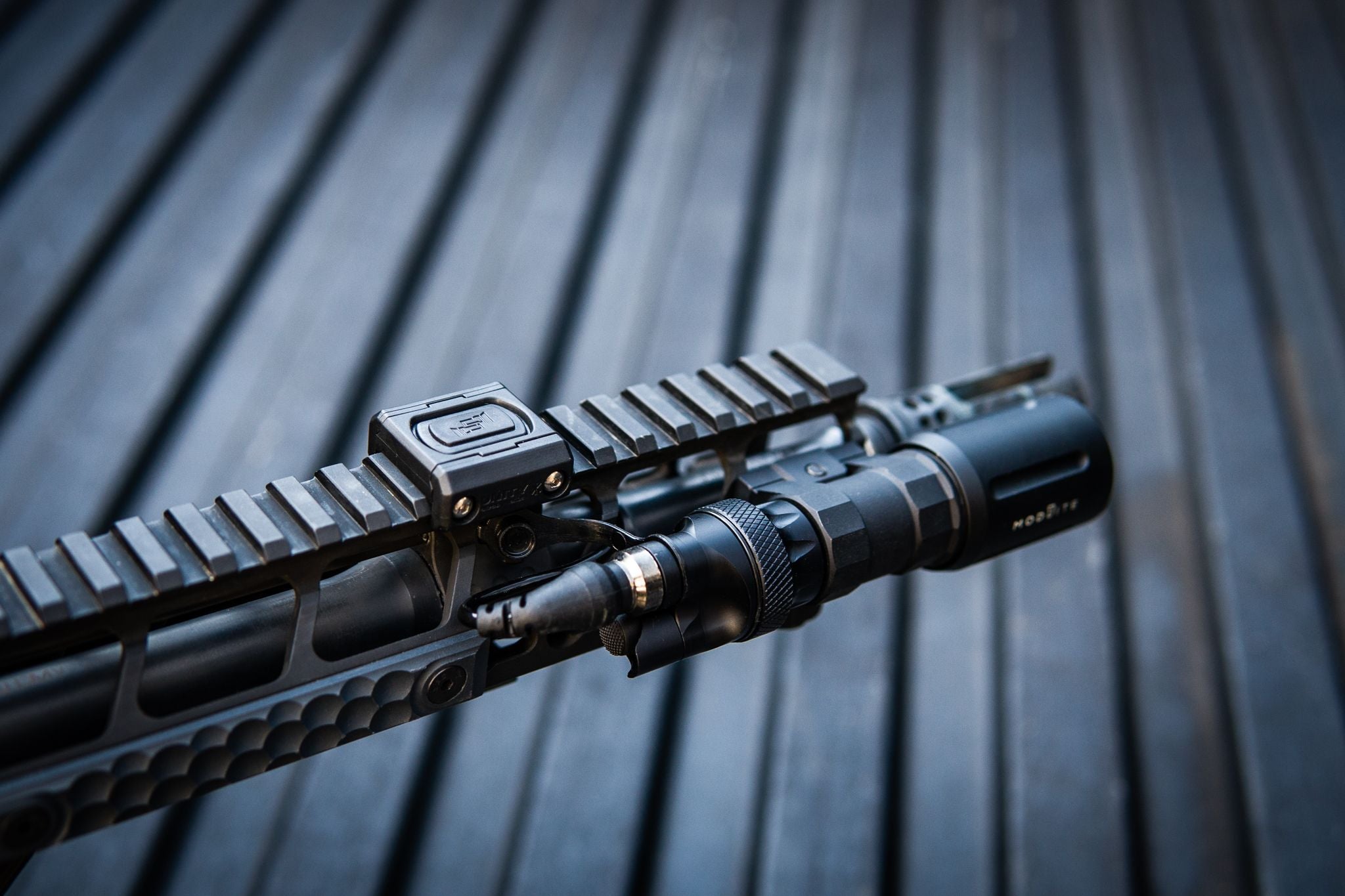 New Modlite ModButton Lite – High Current Switch
ModButton Lite is a smaller lighter weight cousin to the original ModButton. The switch features the same momentary only activation as the original ModButton. It also features the same high power cable and switch from ModButton but in a slightly smaller package without the integrated mount. The switch is made from injection-molded plastic and fully potted to ensure a durable long lasting switch.

ModButton Lite utilizes a patented Unity Tactical design which supports power delivery needed by the next generation of high output weapon lights.

One problem that exists today is older legacy switches are not able to pass the current needed to run current and future generation lights. These older switch designs do not allow Modlite light heads to run at full power. Typically these switches reduce output by 15-20%. ModButton Lite utilizes an updated plug design as well as improved electronics that allow the Mod Button Lite to output at full power so all the lumens and candela can be put to good use.

MODLITE MODBUTTON LIGHT FEATURES

Lightweight design
Improved cable to supply full power to high output lights
Momentary only activation button
Waterproof up to 1 meter for 30 minutes
 Compatible with all Surefire® Arisaka and Modlite Scout bodies as well as Surefire UE and DS00 tail cap
Ambidextrous installation
Made in the USA

Starting at $78.00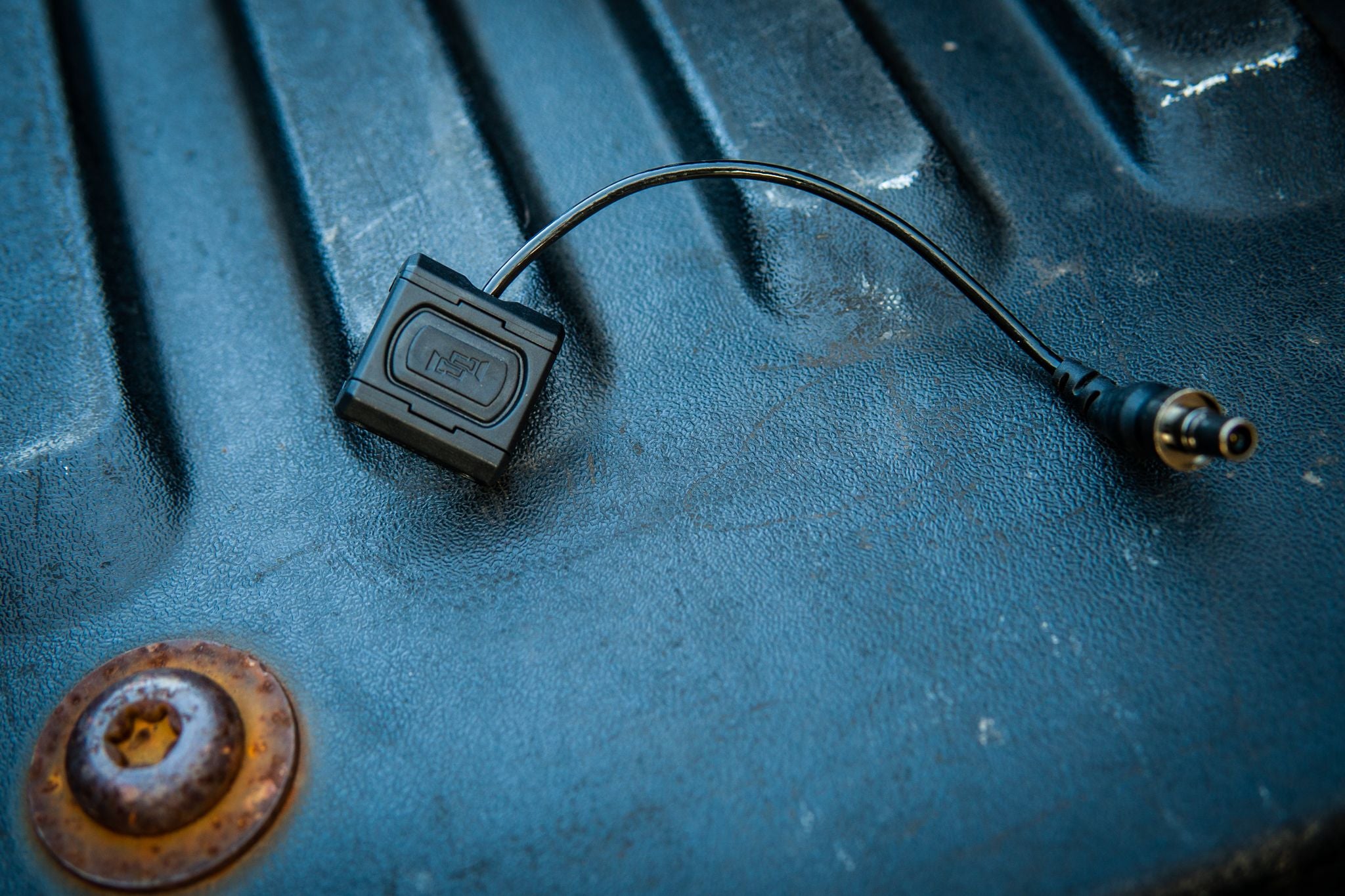 Lights are something that I have often had a hard time putting together on any of my guns just because there are so many options out there. However, I would find something like this particularly useful on something like a night time hog hunting gun or something perhaps used as a patrol or home defense rifle. What do you think?