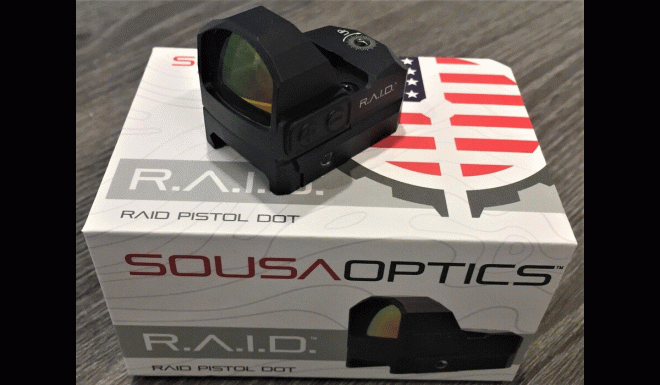 Recently I was fortunate to attend the Blue August Gun Writers Conference in Grapevine, Texas. Always on the lookout for new and innovative products, a new red dot optic caught my eye. The R.A.I.D (Rapid Acquisition and Intervention Device) by SOUSA appeared to have all the right features for those looking for a compact and affordable red dot for their favorite carry gun.
I was able to give this new pistol red dot a try, both on indoor and outdoor ranges, and found it to be fast and clear. This little red dot will fit RMR cut mounts and also comes standard with a picatinny rail adapter. By all accounts this new optic from SOUSA is well worth a look and retails for $179.99.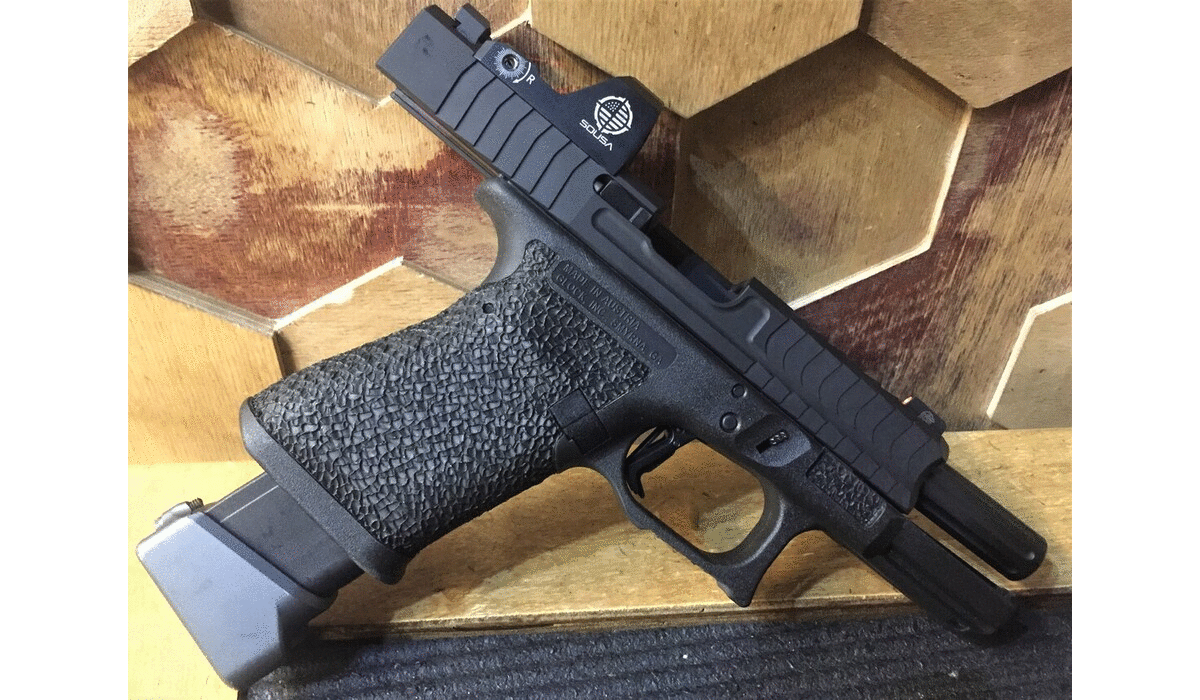 According to a company spokesman the R.A.I.D. Pistol optic is fast, light, strong and precise. These are the key features of our new R.A.I.D. ™ red dots. The R.A.I.D. line of red dots are traditional enclosed red dots packed with new features. Cast aluminum housings provide the lightest weight possible while maintaining exceptional strength.
The wide lens and thin frame provide a wide-open and unobstructed sight picture while the bright 3MOA dot presents a crisp, precise aiming point. The design of the body is designed to help deflect minor bumps and bangs away from the lens protecting the glass and special coatings that offer a very clear, and night vision compatible, viewing plane.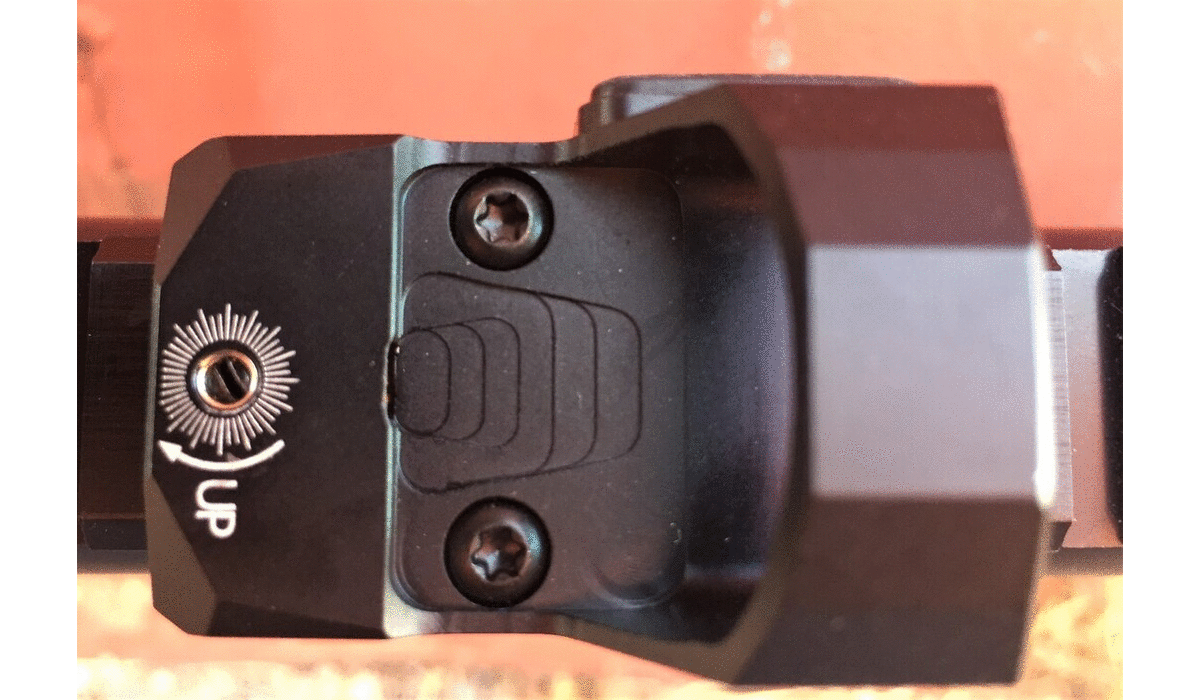 With 11 brightness settings (two are night vision) you will be able to tune your dot to and situation. The tough electronic system is equally at home mounted on the slide of your favorite carry pistol as it is on the heaviest hitting shotguns.
SOUSA™ is a family-owned and operated business located in Fort Worth, Texas. SOUSA caters to hunting, outdoor recreational sports, military, and law enforcement. SOUSA products include riflescopes, binoculars, spotting scopes, and other optics and firearm accessories.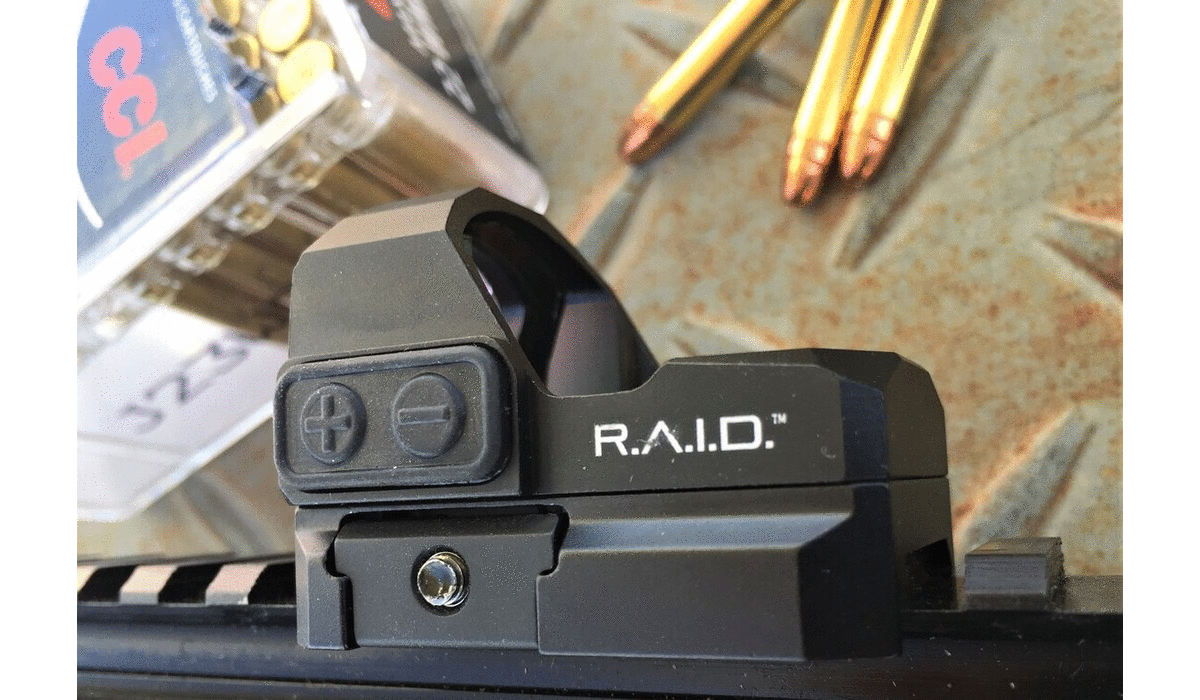 SOUSA™ Optics designs and makes precision aiming devices and firearms accessories for the most demanding shooters and outdoor enthusiasts. Throughout the research, design, manufacturing, quality control and testing processes we pride ourselves on attention to detail and unrelenting standards. The company brings the very best to the shooting community at an affordable price and we stand behind our product with our ASW™ Absolute Satisfaction Warranty™. If you experience any issues with a product that we make we will repair or replace it at no cost to you according to the company website. We don't need a box, receipt or a reason for the failure. No matter what happens to your SOUSA™ product, we will take care of it. Period.
Features of the R.A.I.D Pistol Red Dot include:
24mm OBJ DIA
3 MOA Dot
5000 Hour Battery Life on Medium Setting
Unique Lens Coating Does not Block IR Light Allowing Use with NVDs
Geometric Housing Increases Strength While Reducing Weight
4 Hour Auto Shut Off
11 Brightness Settings (bottom 2 settings are for night vision)
Comes with Low Profile Rail Grabber
Fits RMR™ Cut Mounts
ASW™ Guarantee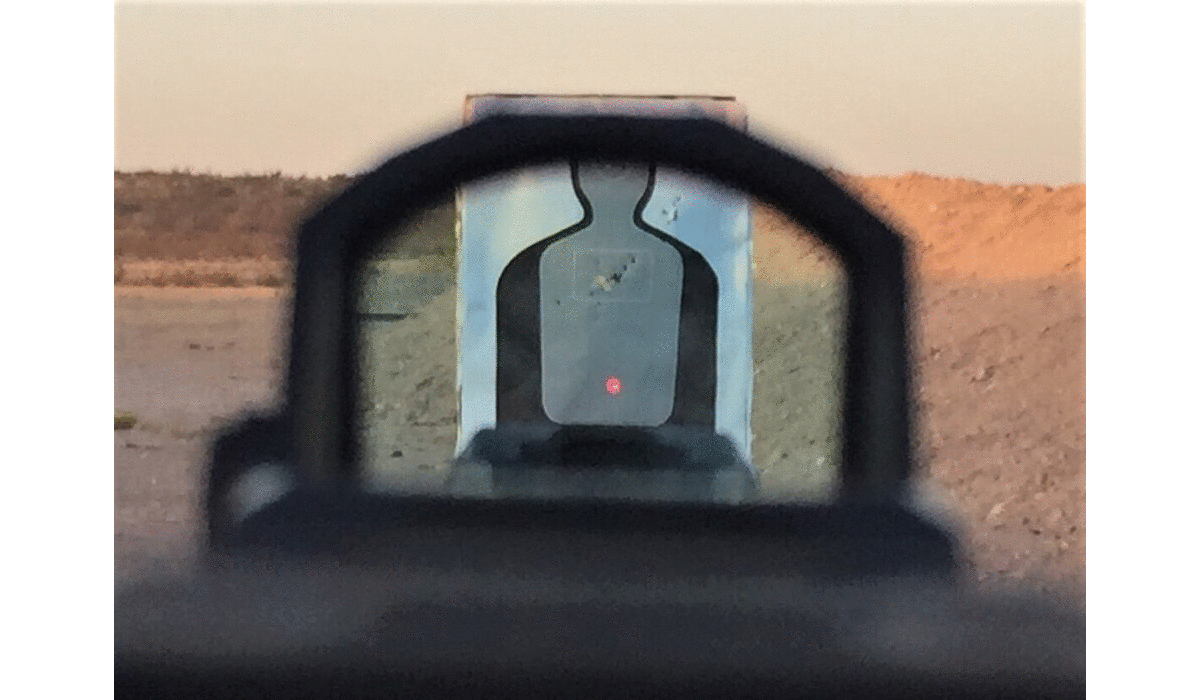 If you are looking for a new red dot for your favorite pistol, compact carbine or shotgun you may want to visit SOUSA Optics.