Regular & Traditional Meals for Deer Camp Dinners
Dr. John Woods 11.05.20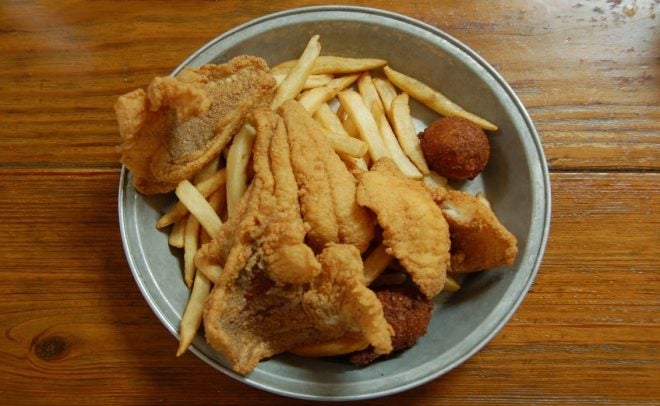 Believe it or not, there are many enjoyable events at deer camp besides the hunting. Of course, we all know that. There is the annual work of prepping the camp, hours of talk around the campfire ring, detailing the hunts of the day, and just catching up on a year past. Beyond these treasured aspects of deer camp an additional key element cannot be denied. That is the time spent around the camp house dinner (or breakfast) table and the favored table fare. We have our favored food traditions just like every camp I imagine. Each season they are readily requested by the hunters in attendance at camp for any given weekend of hunting.
Ironically, or oddly, there are many dishes we have never had in deer camp. One of them is venison. Don't know why, except that I am the main cook and I've never learned to cook decent deer meat. My bad. We don't eat any kind of spaghetti because we get that at home. We don't do chili with beans due to the close confinement of our main cabin where most meals are served.
Some of our regulars include the evening before opening day is a classic charcoal grilled ribeye steak night. It's made simple with baked potatoes and a green salad, and a dozen or more cheap heat and serve white rolls with ample real butter. Other fav dishes include my Hungarian stew, a sort of goulash made from cubed beef with plenty of onions and green peppers. That is served over a steaming plate of large egg noodles. Ditto on the rolls and butter. Maybe green beans.
Another favorite is supplied by an annual guest that travels to a specialty meat outlet. They are seafood stuffed chickens infused with Cajun shrimp, crawfish tails, along with a spicy seafood cornbread dressing. We like that dish with a side of asparagus. It's a deer cabin favorite. We also visit a local diner for the annual catfish buffet which cannot be beat.
After every morning hunt, we convene around 11 a.m. for a camp brunch. It is a standard breakfast fare of Wright bacon, over easy eggs, and biscuits. The biscuits are lathered with butter. One hunter dips his in butter mixed with honey. Whatever toots your horn. Nobody comes away from brunch hungry.
Other menu items are mixed in from one weekend to the next as I get requests from the guys. It is rarely anything particularly fancy, just good hearty food that keeps the energy fires burning for another morning or evening hunt. One thing about the camp food is though that every year somebody mentions when are we going to have this or that? That's what I call tradition.