Lone Wolf Distributors Announces the Release of the Guardian Pistol
Luke Cuenco 11.05.20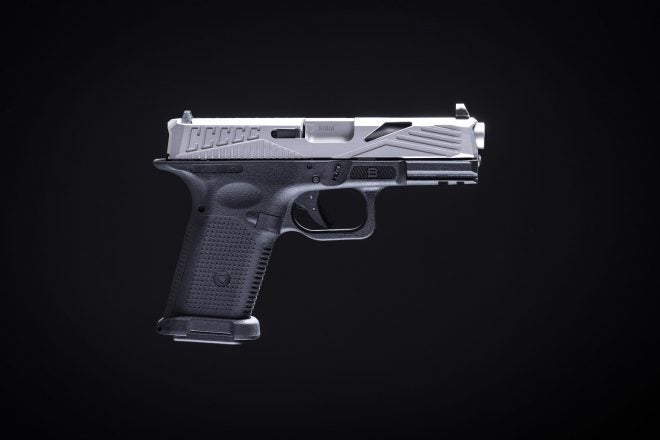 Lone Wolf Distributors is a handgun manufacturer who is focused on becoming a "one stop shop" for all of your training and firearms needs. On their website you can both order a firearm and schedule training to prepare yourself in these uncertain times. They recently released their Guardian pistol which is a semi automatic, striker fired 9mm handgun that is simple and straightforward to use.
Lone Wolf Distributors Announces the Release of the Guardian Pistol
"

We are excited to announce the launch of the Lone Wolf Guardian – our first complete pistol! This pistol was specifically designed for peak performance during home and self defense situations. For more information and to order your Guardian, you can either go to our website or go to

https://guardian.lonewolfdist.com

where you can also purchase training from our network of ex-special operations/police. Our training covers basic shooting techniques and home security.

"
This pistol looks to be like it both easy to use and also carries many standard upgrades that experienced shooters often look for. The Handgun comes with a standard magazine capacity of 15 rounds and also feature a flared mag well for easier reloads under stress and the magazines are custom made with a bullet engraved on the side to indicate the proper loading direction.
In my personal experience I've seen more than my fair share of newer shooters attempt to load magazines backwards so this seems like a simple and logical addition to the design of the magazine. Each part of the gun is marked with an A-B-C-D letter marking to indicate the safe and correct procedure for operating the firearm as seen in the picture below.
Each guardian pistol comes with customizable options for the frame color, barrel color, and safety mechanism options. In addition to the above options the firearm comes with 5 inert bullets for training purposes, a locking case and a free self defense legal mini-course. An additional professional training course is available for $200. The standard price of the Guardian pistol is $979.95.