Federal Premium Debuts NEW Fusion 10mm Auto Hunting Loads
Adam Scepaniak 11.09.20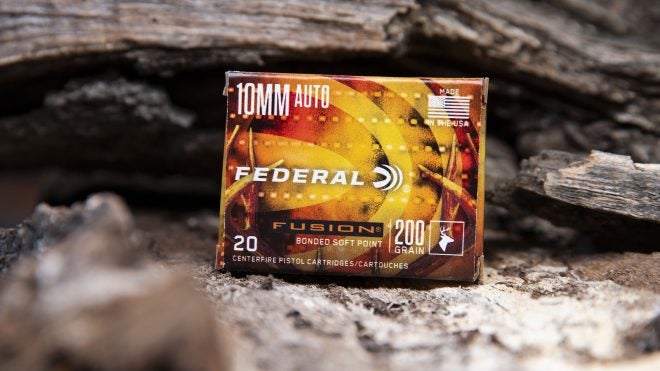 We are right in the middle of autumn and all of the hunting seasons that come with it so it could not be better timing for Federal Premium to announce they have a NEW Fusion 10mm Auto hunting load coming out. While this is exciting news, the biggest predicament hunters might encounter is finding some because all ammunition is so difficult to get right now. For those who may be interested, all of the specifications for this new ammunition can be read below as presented by Federal Premium:
NEW 10mm Auto Hunting Load
1,200 FPS Muzzle Velocity
Copper Jacket is Electro-Chemically Bonded to the Core
Perfectly Uniform Jacket
Skived, Pre-Programmed Nose provides Consistent Expansion
Maximum Weight Retention for Deep Penetration
F10FS1 | 10mm Auto Fusion | 200 Grain | 1,200 FPS | 20 Count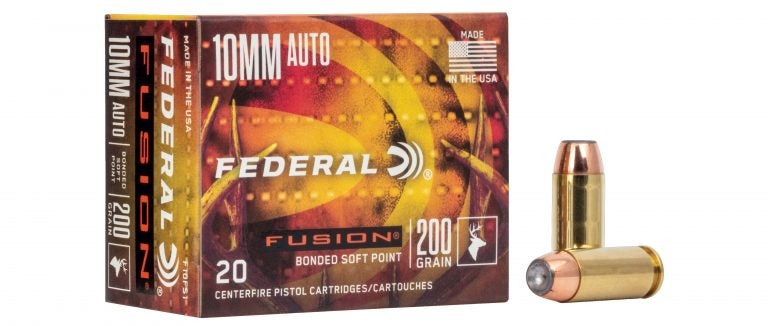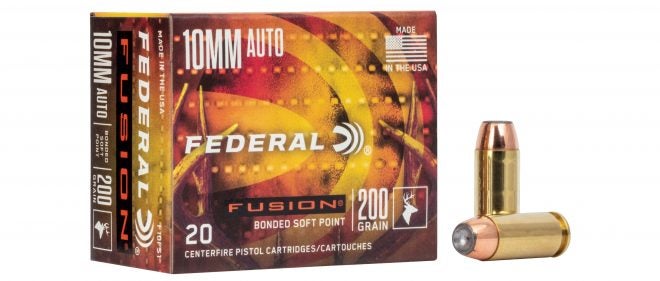 The current MSRP for any of this ammunition should you be able to find some will be $32.99 per box of 20 rounds. With many states having odd "straight-wall cartridge" hunting regulations there could be an uptick in hunters who elect to go out in the field with a 10mm Auto as their cartridge of choice. Federal Centerfire Handgun Product Manager, Chris Laack, goes on to explain the Fusion 10mm Auto hunting load in greater detail:
"Our Fusion 10mm Auto load delivers the toughness, accuracy, reliability and terminal performance that handgun hunters are looking for. Built with the same molecularly-bonded hunting bullet used in Fusion rifle ammo, it produces ideal upsets and deep penetration when striking game. We know this new load is everything any hunter could hope for in a 10mm Auto hunting cartridge."
For anybody who has not filled a tag yet, what do you think of hunting with a handgun cartridge like the 10mm Auto and carrying along some of this NEW Fusion 10mm Auto ammunition? I personally either archery hunt, use a muzzleloader, or a shotgun if it is firearm season so hunting with some Fusion 10mm would definitely be a challenge! As always, let us know what you think in the Comments below! We always appreciate your feedback.