The SIG Sauer P365XL and the JM4 Tactical Holster
Terry Nelson 11.09.20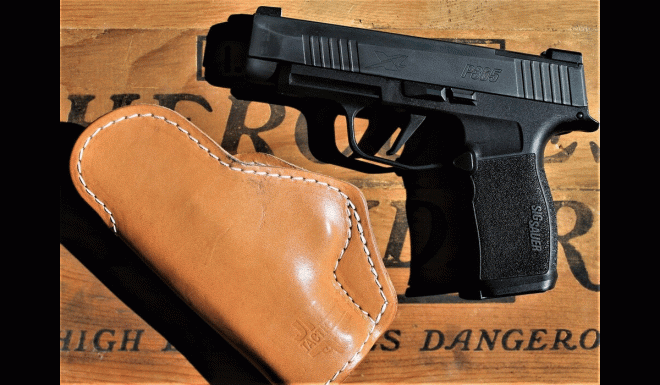 Recently, I was fortunate to acquire a SIG Sauer P365XL. While the slightly smaller P365 has been out since 2018, the P365XL has been available for just over a year now. Always testing and refining my concealed carry gun options, I wanted to give my new acquisition a tryout. I must admit that I like the 12 round magazine capacity (15 round magazine optional) this little handgun offers and the fact that this SIG comes standard with night sights and features an optics-ready slide that will accept the SIG Sauer Romeo Zero or the Shield RMSc.
Thus far, the SIG P365XL has run flawlessly with a wide variety of ammunition. I've never experienced a malfunction with it. Accuracy is more than acceptable. I'm easily able to keep shots in a six-inch circle at fifteen yards offhand. These factors, coupled with the 12 to 15 round magazine capacity, optics-ready slide, and off-the-shelf price of around $600 make this little handgun a top contender for serious concealed carry.
The quest then began to find a suitable carry holster. I am fairly specific in my needs and comfort zone for a concealment holster. I prefer appendix carry and have found that a full leather or blend of Kydex and leather works best for me. I also want a holster that provides at least some retention of the handgun and doesn't go pancake-flat once the gun is drawn from its hiding place.
In my search for the perfect holster, a firearms trainer whom I co-instruct with on a regular basis suggested I take a look at the JM4 Tactical brand. Although I had heard of the company, based in Abilene Texas, I had never given their holsters a try. The JM4 holster that drew my attention the most was the magnetic retention model known as "Quick, Click, and Carry." Of the two models of "Quick, Click, and Carry" available, I chose the High Ride.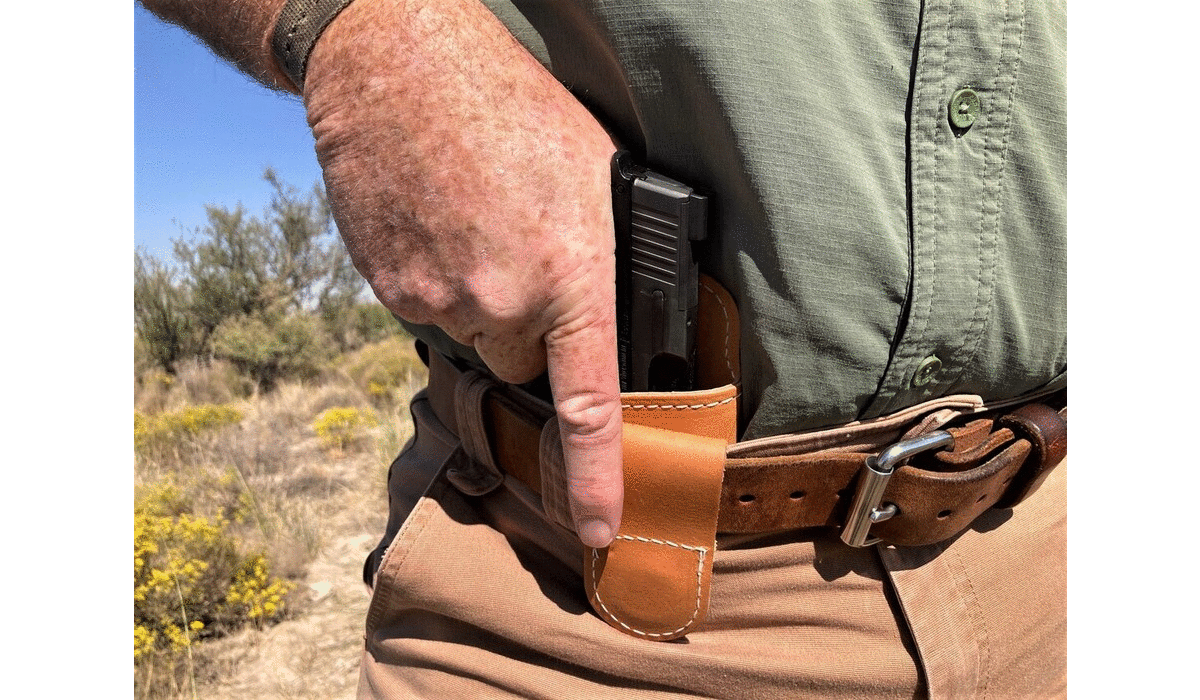 According to the JM4 Tactical website the Magnetic Retention holster provides a method of carry no matter your dress attire and provide comfort, versatility, and quality in a concealed carry holster. The High Ride model is designed specifically for jeans and belt wear. That statement coupled with a recommendation from a trusted fellow trainer convinced me to give the JM4 Magnetic Retention Holster a try.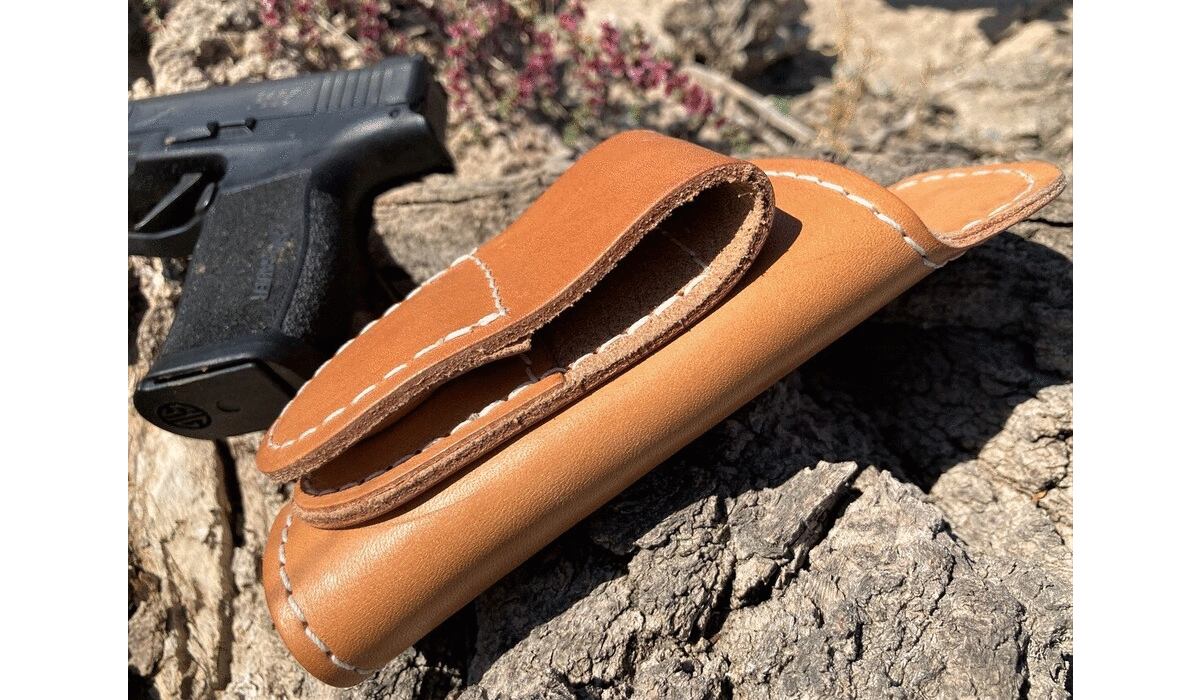 A seriously strong magnetic flap system is key to this unique holster and provides both retention and quick access in my favored location of concealed carry, the appendix. I have been carrying a JM4 Magnetic Retention holster along with the SIG P365XL for some time now and have found it to be very comfortable with easy access to the gun itself. There is a definite break-in period for the gun to holster fit and the eventual smooth and quick draw the carrier is always looking for.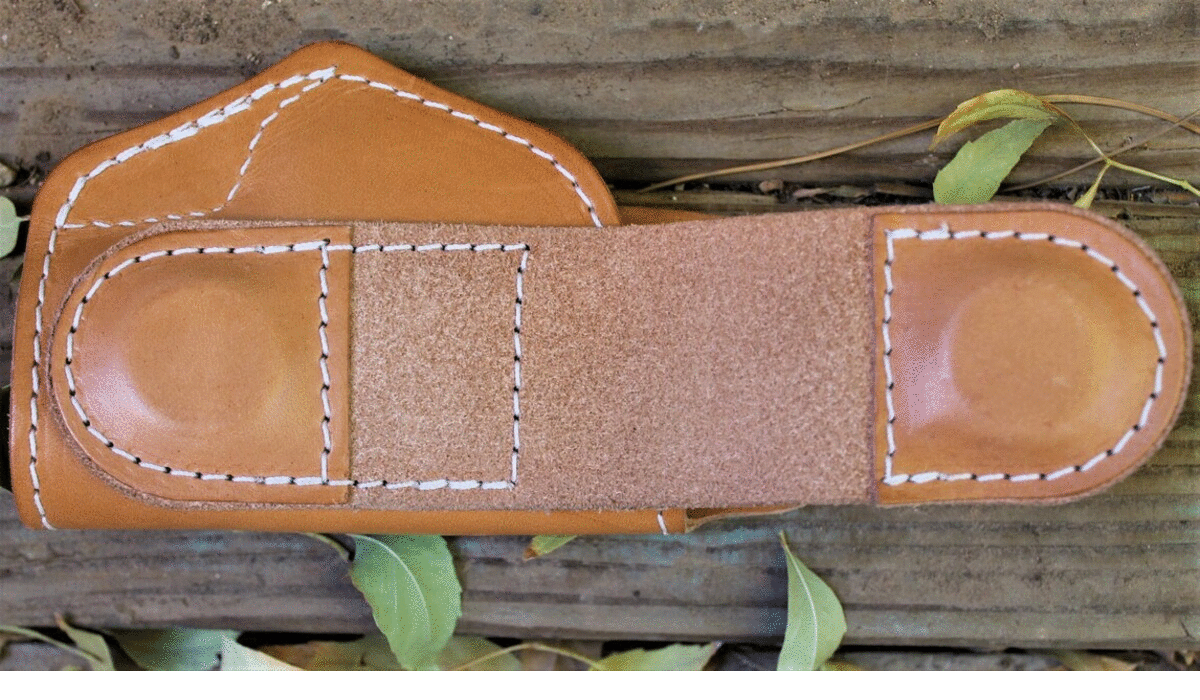 Without a doubt, I give two thumbs up to the JM4 Magnetic Retention holster and its base starting price of $84.95. Equipment that really works is essential to self-defense. The gun and holster system are part of the self-defense equation and must not be skimped on when it comes to every day carry and a defensive living lifestyle. Check out the SIG P365XL at sigsauer.com and the Magnetic Retention Holster at jm4tactical.com