NEW Surefire XSC Micro-Compact Pistol Light – Perfect CCW Companion
Adam Scepaniak 11.09.20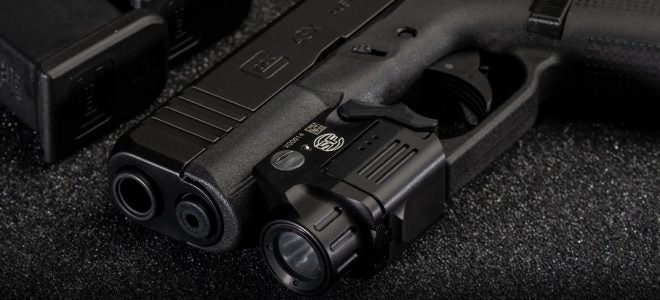 We have covered a lot of news this week on AllOutdoor surrounding concealed carry pistols because that appears to not only be at the forefront of everyone's minds as of late, but manufacturers as well. Accessories are a big component of concealed carry because they can be catalysts for more productive and efficient carry. The newly debuted Surefire XSC Micro-Compact Pistol Light for small concealed carry pistols is a powerful weaponlight for everyday CCW use that fits right into the category of efficient carry.
Ultra-lightweight, extremely compact, low-profile XSC design increases low-light capabilities and maintains weapon concealability and handling, providing confidence and security for railed GLOCK 43X/48, SIG SAUER P365 and Springfield Armory Hellcat owners
Delivers 350 lumens of intense white light shaped by SureFire's parabolic reflector technology; ideal for positive target identification at short- to medium-range distances, delivering a bright central beam and ample spill light
Proprietary quick-detach, rechargeable lithium polymer battery provides fast and easy battery swaps without removing the XSC from the host pistol
Battery-mounted fuel gauge allows convenient monitoring of charge status; it minimizes your chances of being caught with a dead battery
The current MSRP for the Surefire XSC Weaponlight is set at $329. As mentioned above, it fits some of the most popular pistols for concealed carry in the Springfield Armory Hellcat, SIG Sauer P365, and Glock 43X/48. A common problem people encounter with their small, discreet carry pistols is not being able to find weaponlights that fit them correctly. The Surefire XSC looks to correct that and Surefire explains that more thoroughly in the Press Release statement below:
"Have No Excuses. The mean streets are no place to be making excuses about your protective equipment. If you carry one of the popular higher-capacity micro-compacts from SIG SAUER or Springfield Armory, or the GLOCK Slimline Series, we've engineered the SureFire XSC specifically for you. Extremely compact and virtually indestructible, it delivers intense white light, shaped by a parabolic reflector for positive target identification in the darkest confines, so you can read and react to any crisis with confidence. Its micro-footprint doesn't hamper concealability, so you'll have it with you when you need it most. It's also rechargeable, with a unique lithium-polymer battery that can be swapped on the fly. Intuitive, ambidextrous switching provides instant one-finger control of momentary-on or constant-on activation to help you control the situation. The XSC's rugged, aerospace aluminum body is Mil-Spec hard anodized for scratch and corrosion resistance, and gasket-sealed to survive in the wettest environments. If you're serious about personal protection, there's no excuse. The XSC is your only option."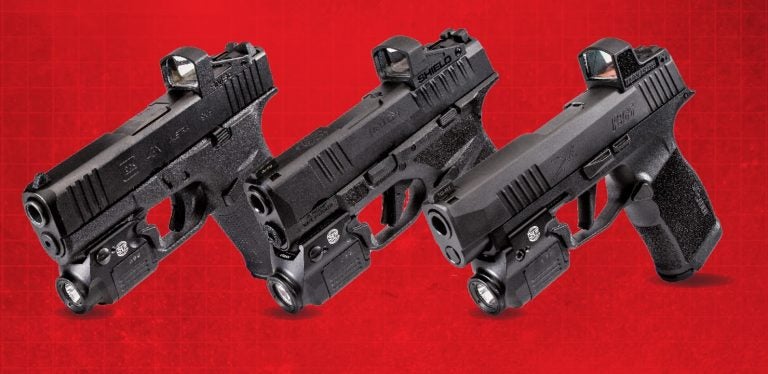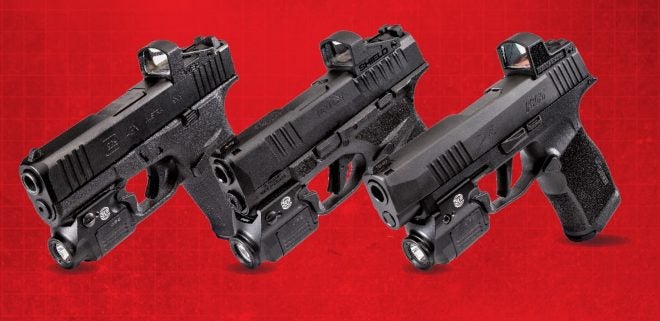 It is an unfortunate, but true fact that most incidents when people need to defend themselves are at night or low light situations so the argument for a weapon-mounted light like the Surefire XSC makes great sense. The price might be a touch high at $329, but good quality is never cheap. The only thing that remains is what do you think? If you own a Springfield Armory Hellcat, SIG Sauer P365, and/or Glock 43X/48 would you buy the Surefire XSC? Let us know all of your thoughts in the Comments below! We always appreciate your feedback.