Mallard Drake Whistle from Zink Calls helps you Talk like a Duck
Adam Scepaniak 11.12.20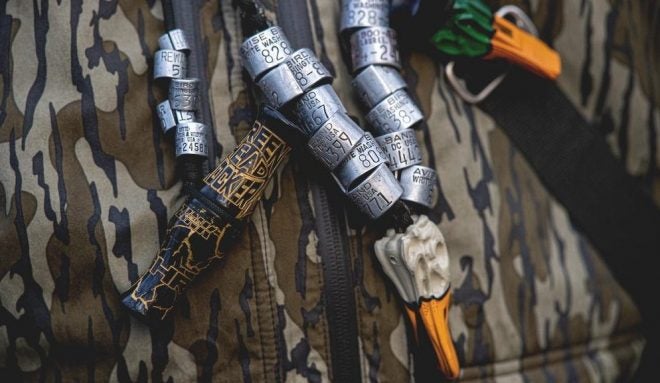 Zink Calls makes an assortment of waterfowl calls for the die-hard goose or duck enthusiast. One of their more unique offerings is actually a small, lightweight, and extremely affordable whistle in the Mallard Drake Whistle. Touted as the cleverly styled Mallard Drake Whistle doesn't just attract mallards – it'll bring in pintails and wigeon, too. So, whether you are actually going for mallards or other ducks as well this little whistle could be a helpful tool around your neck. A short spec list and description from Zink Calls can be read below:
Detailed Mallard Drake Carving
Attract Mallards, Pintails and Wigeon
Easy-Blow System
Great Introductory Call
Color – Mallard Drake
"Grand Prairie, TX (November 9, 2020) – If it looks like a duck and sounds like a duck, it'll bring in the ducks. Mallards, pintails, and wigeon just can't resist the whistle of a mallard drake. That's what inspired the new Mallard Drake Whistle by Zink. Constructed from molded polycarbonate, it's durable and sounds fantastic, perfectly imitating the enticing sounds of a mallard drake.

Zink had fun designing the Mallard Drake Whistle. A detailed carving of a mallard drake head finished with a yellow bill, distinctive mallard-green head and black accents make a one-of-a-kind whistle. The hunter blows air through the call's 'bill' and, by doing so, produces an authentic-sounding drake whistle. Not only that, but the call works equally well on pintails and wigeon.

The whistle features an easy-blow system, making it a great introductory call for novice hunters exploring different types of calls and perfecting the skills. The clever design of the Mallard Drake Whistle makes it the perfect introductory whistle."
Waterfowl seasons are coming to a close around the Lower 48, but many are not done yet. With the Mallard Drake Whistle having a full retail MSRP of only $12.99 it is hard to pass up this little whistle to throw in your game bag. The most important thing though is what do you think? Is this something you would be willing to get? As always, let us know all of your thoughts in the Comments below! We always appreciate your feedback.