Paracord Tutorial: Monkey Fist Stinger Impact Tool
Russ Chastain 11.18.20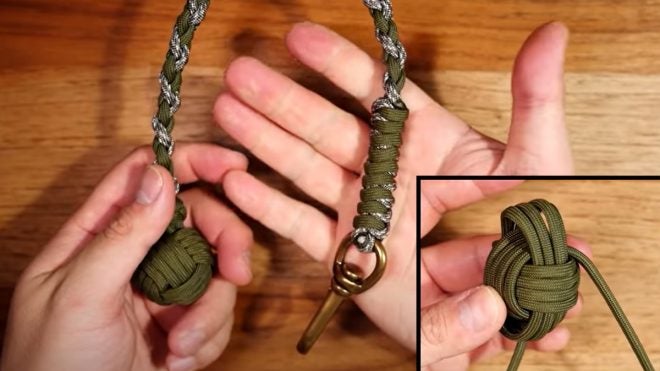 (Image: Screenshot from video)
This is a pretty cool little tutorial on tying/weaving/braiding paracord to create a short length of cord with a handle on one end (complete with clip or key ring) and a paracord-encased steel ball on the other end. This "impact tool" can be called by many names, including monkey's fist, mini-monkey fist, and stinger — and it looks as if, in the right hands, it could be an effective tool for self defense.
This is a good teaching video from "The Weavers of Eternity Paracord." I have no doubt I could do this if I wished to — and I just might. I really like how some simple wraps can securely encase a steel sphere. Pretty cool.
Ever make one of these, or some other paracord creation(s)? Let us know in the comments section.