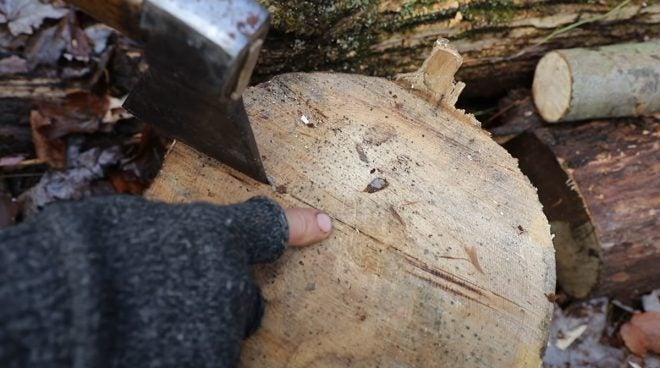 (Image: Screenshot from video)
Coalcracker Bushcraft is a YouTube channel by a guy who has some pretty good woodsman skills. In this video, he talks about splitting logs — even longer ones a few feet in length — with a hatchet. Not ideal, of course, but we don't always carry a large axe everywhere we go, and knowledge is power.
First, chop some gluts — wedges made of short log sections. Then, find a log with straight grain and baton your hatchet across its face to score it.
Once you get it opened up a little, cram in a wedge. Continue working it a little at a time with wedges and the hatchet, and before you know it, the log will split. Shazam!
Pretty cool way to get it done, if you ask me.