Rock Island Armory Offers New Nine Shot Revolver in 22LR
Terry Nelson 11.20.20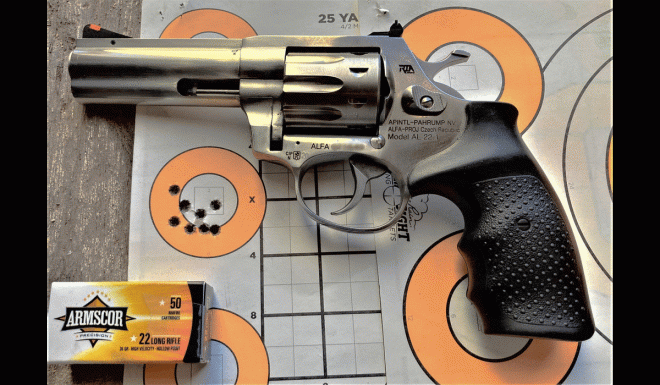 Rock Island Armory, a division of Armscor and well-known for its solidly-built 1911s, continues to deliver new and diversified choices in firearms. One of the newest additions to Rock Island's lineup is the Model AL22, a nine-shot revolver in 22 long rifle. This brand-new offering is one of four new 22 caliber revolvers available from RIA Imports that also includes two models in 22 magnum. These quality-built revolvers are manufactured in the Czech Republic and imported by RIA. All four new models of RIA revolvers in 22 long rifle and 22 magnum are currently available through retailers. It will not disappoint if you're a fan of the wheel gun.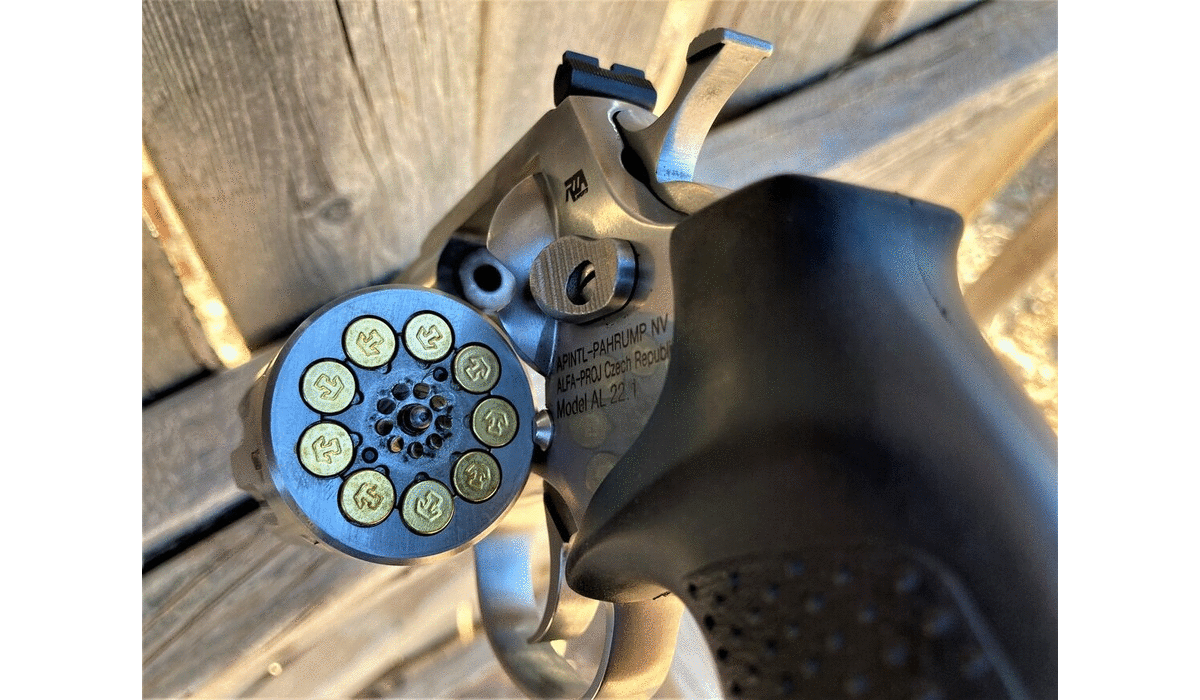 In the not-too-distant past I reviewed the then-new Rock Island Armory 9mm revolver. That experience piqued my enthusiasm when their new 22 rimfire revolver series was announced. I was fortunate to get my hands on the stainless model AL22 (a blued model is also available) ahead of the official release and give it a workout at the local range. Key features that were immediately noticeable were rubberized grips that allow for an excellent purchase while shooting, and the high-visibility front sight coupled with adjustable rear sights makes sight alignment and sight picture easy. The nine-shot cylinder rotates smooth as silk whether in single or double action. Accuracy was more than acceptable as indicated by a one-inch group fired offhand from seven yards.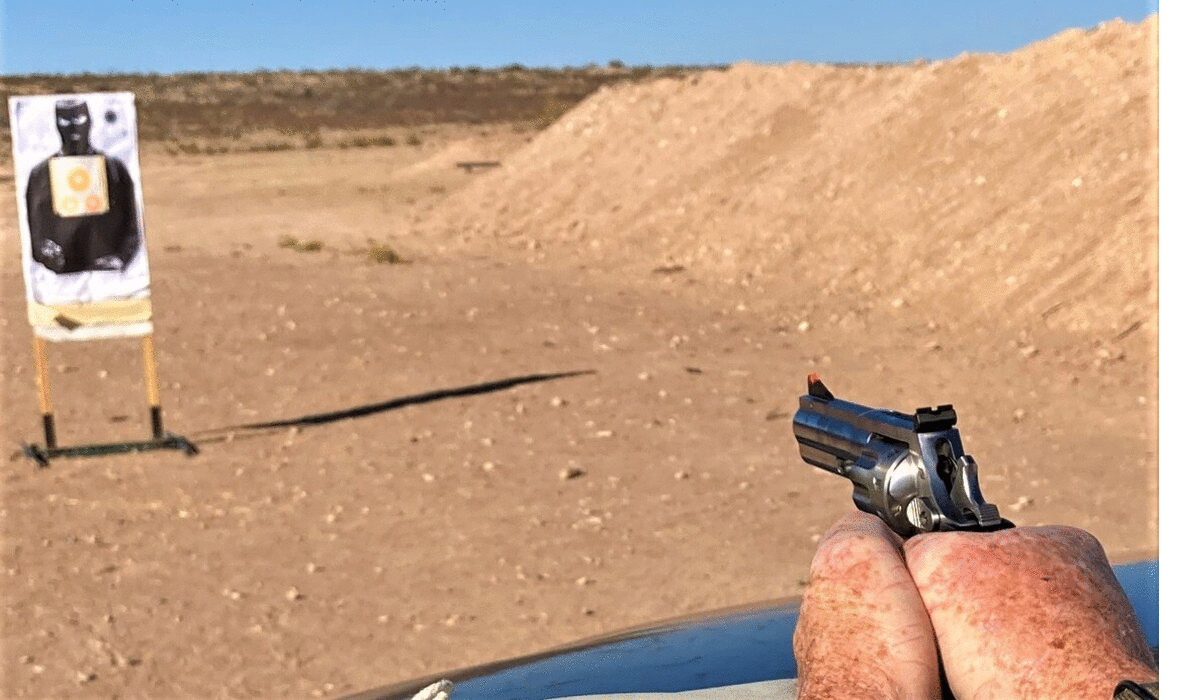 Rock Island Armory Model AL 22 Specifications:
Caliber, 22 Long Rifle (also available in 22 magnum blued or stainless)
Capacity, 9 Rounds
Weight Unloaded, 2.42 Pounds
Overall Length, 9.57 Inches
Overall Width, 1.46 Inches
Overall Height, 4.06 Inches
Barrell Length, 4 Inches
Trigger Pull (SA), 4.0-6.5 Pounds
Trigger Pull (DA), 11.5-13 Pounds
Action, Single/Double
Number of Grooves, 6
Length of Twist, Right hand twist, 1 turn in 406mm
Front Sight, Fixed Ramp, High Visibility Insert
Rear Sight, Adjustable
Finish, Stainless (Blued also available)
Stock, Rubber Grip
MSRP $599
According to Rock Island Armory, their revolver import series are both reliable and durable. Each one is built in a solid steel frame with a fixed front sight design and in the case of the new AL22 nine shot revolver, adjustable rear sights.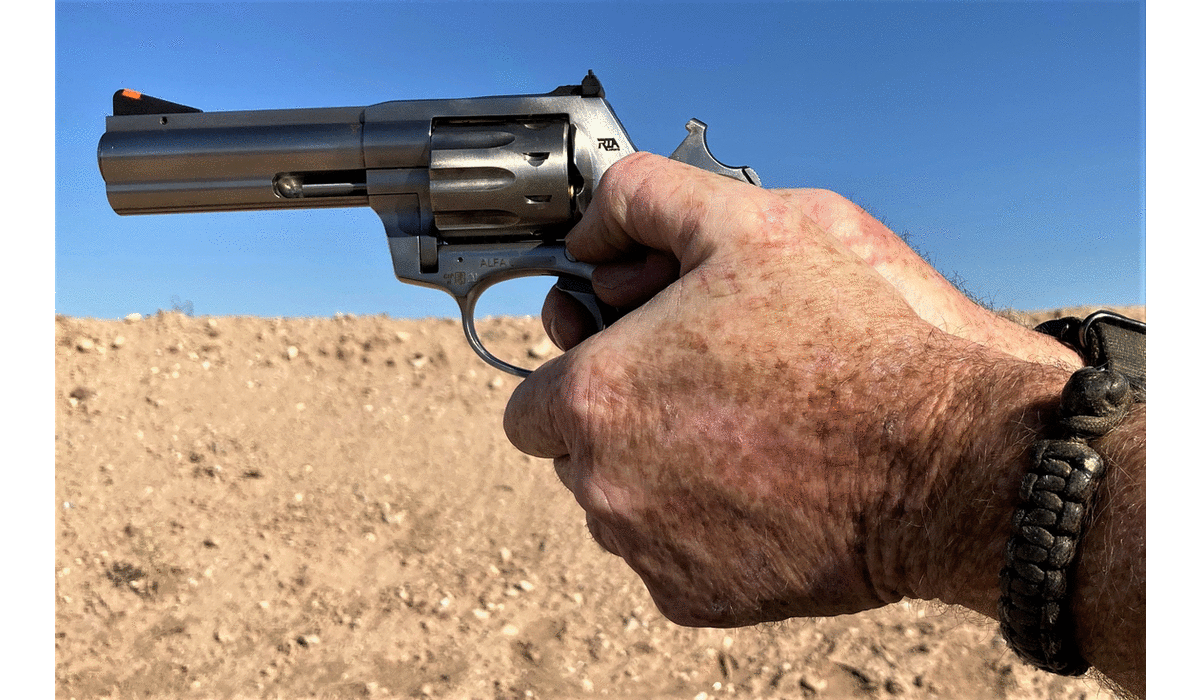 Overall, I found the RIA Model AL22 to be accurate and by all appearances a quality-built revolver. This revolver is pleasant to shoot and ideal for target shooting, hunting small game, and as a great handgun for keeping your shooting skills in top form. Check out the Armscor/Rock Island Armory website at armscor.com