Tactacam Spotter LR Ramps Up the Spotting Scope Game
Eve Flanigan 11.25.20

Tactacam is a Minnesota company that's all about making it possible to record and share outdoor adventures. At the recent Blue August Gun and Outdoor Writer's Conference, I was amazed to see what two of their products can do: the Spotter LR for spotting scopes, and their 5.0 gun- or head-mounted compact camera. I was fortunate to take a Spotter LR on the road for a few weeks to check it out for myself.
The Spotter LR is a WiFi-capable camera that attaches to the ocular lens (operator's) side of a spotting scope. When paired with the Tactacam app, it's possible to watch, zoom, and record what the spotting scope "sees" without actually being on the scope. The Spotter LR also makes it possible to share the experience with more than one person in real time. A connected Android phone or iPhone can display the action, and the Spotter LR's own flip-up, rotating screen can be seen comfortably by two people.
In the product package is a set of mounting rings and clamp-on bracket that ensure a snug fit on most any spotting scope. For this test, we used a Lucid Optics SC9, which magnifies up to 27x. It took some time in a trial and error process on the initial outing to figure out which mounting ring was the best fit. Once we'd identified the right hardware, future setup was pretty simple.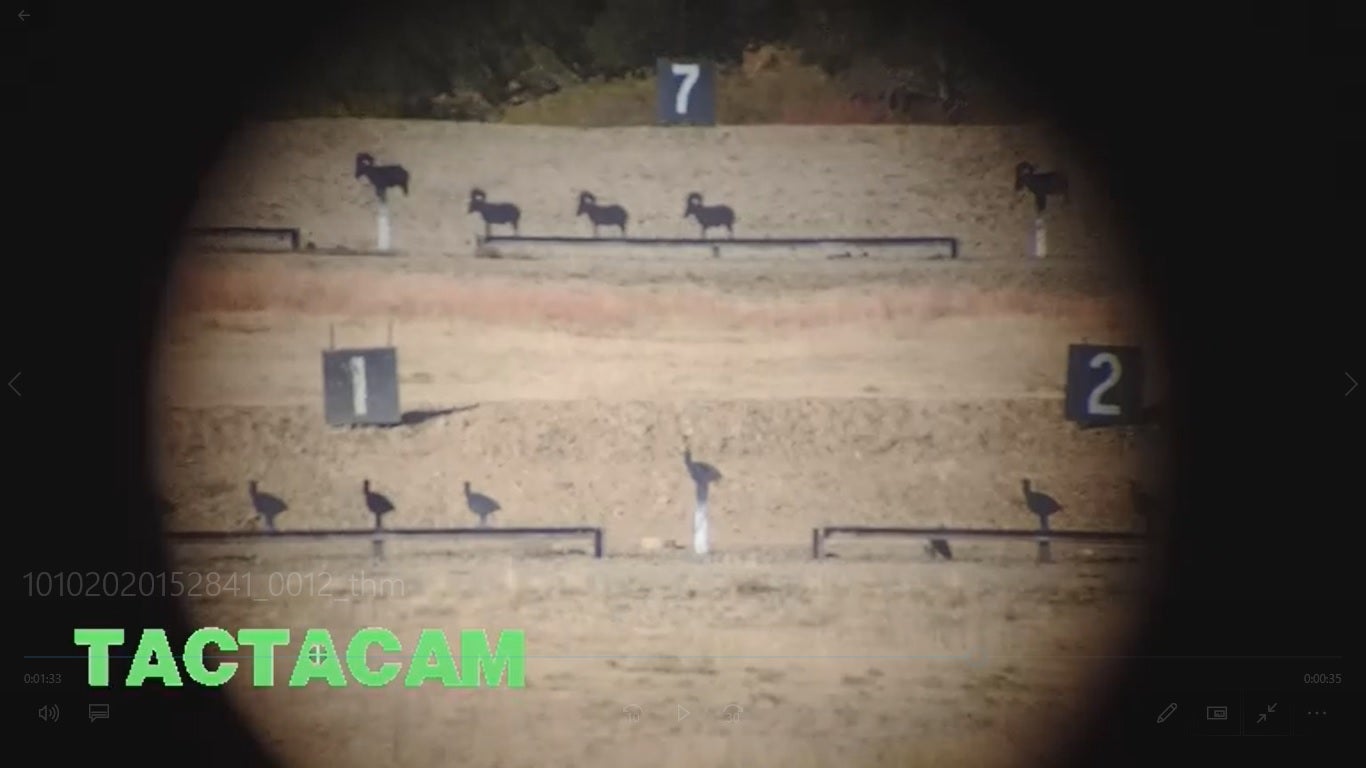 Our first trial was at a couple of steel target ranges at the famous NRA Whittington Center in New Mexico, where Lucid Optics held its second annual Ballistic Summit. There, we zoomed in on targets at distances of 300 – 700 yards to assist in shot-calling. The Spotter LR quickly proved its value as a range spotter's tool when it became obvious that, rather than being forced to sit stock-still and strain a neck to watch for hits, one could casually keep a normal posture while watching the screen at a comfortable angle.
This alone makes the Spotter LR worthwhile for spotters and instructors who inevitably suffer eye and neck fatigue from normal spotting scope use. It is also a great learning aid, as a spotter can share the view of a target with anyone interested to discuss or explain what they can both see downrange. What's better, that can be done in real time as well as later as a recording.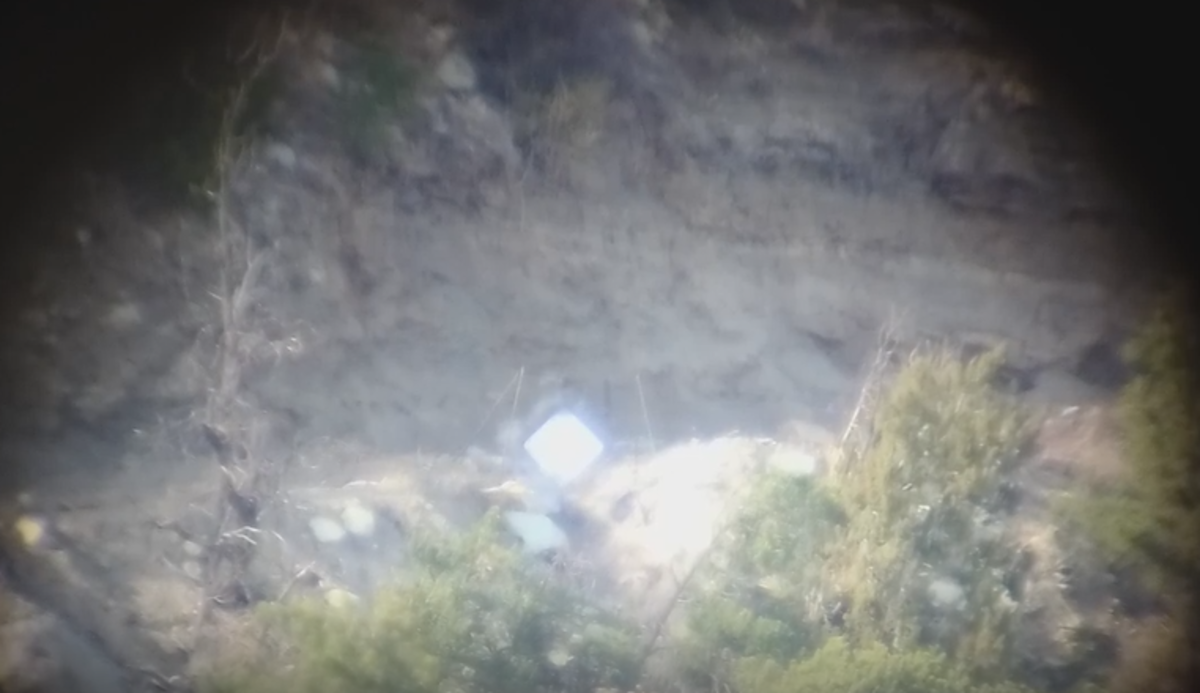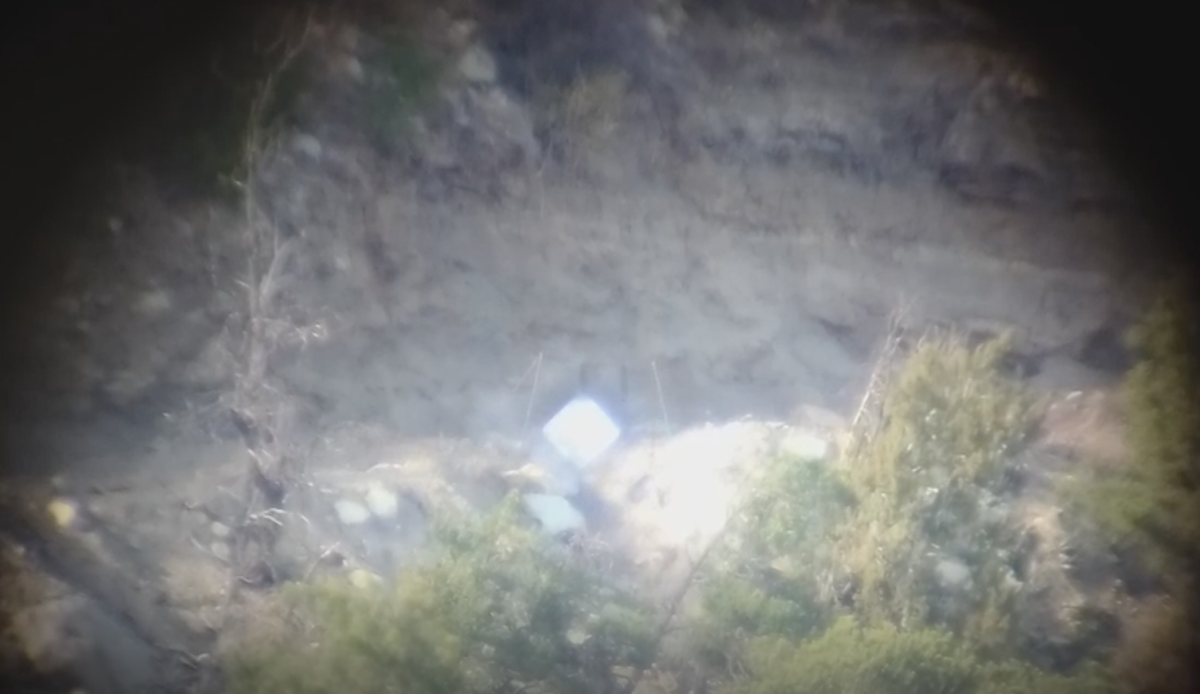 Next, we took the Spotter LR to a National Wildlife Refuge to do a little waterfowl-watching. At a facility that commonly gives rise to visitor complaints of the water being too far away for enjoyable viewing, the Spotter LR and SC9 in combination proved to be the great equalizer. At the shooting range, zooming-in on targets could only be done to the extent that it was possible to see dust kicked up in the vicinity of the target, in order to call shots. Zooming the spotting scope only did put a dark halo around the corners of the images/videos recorded there.
At the refuge, we figured out that the Spotter LR has a 1-4x zoom of its own. Combined with the magnification of the spotting scope, we were able to see exquisite detail on birds approximately 500 yards away, and were able to capture both video and photos of the action. This resulted in some "wow" moments when playing the videos back on a full-size screen at home.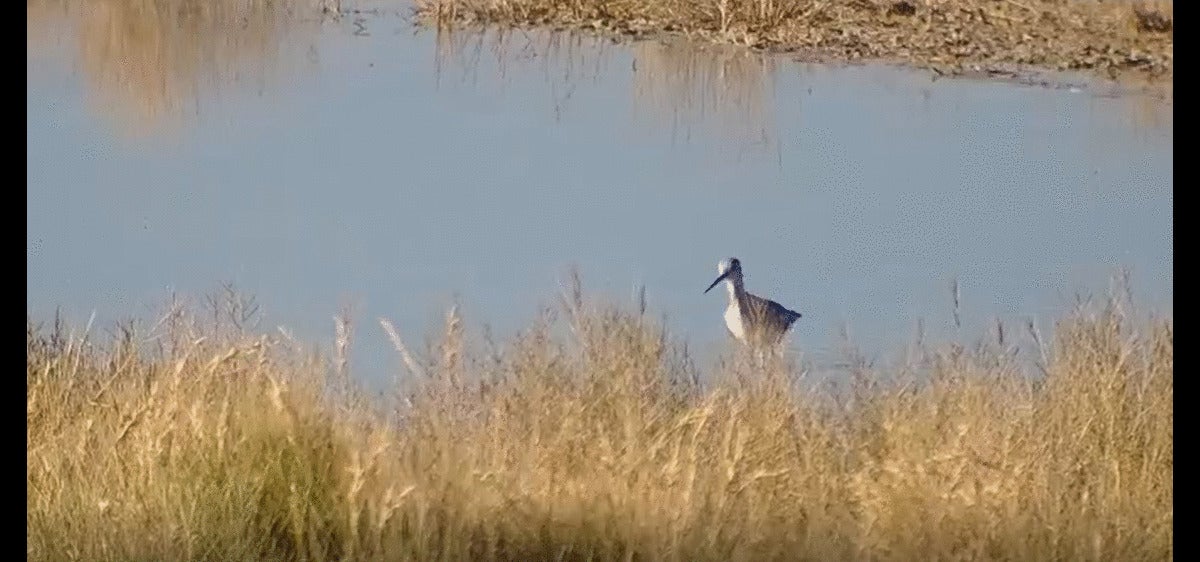 It is easy to imagine how useful a Tactacam would be when hunting big game, assuming one had a pal to operate the Spotter LR. It is possible to go from observing a herd of animals and evaluate the terrain they're navigating, to zooming in to evaluate and choose one as a desired kill. This tool can capture not only the action but the context of the hunt, combining the best features of a mobile cell camera and a spotting scope.
Like any photography or tech device, the Tactacam rewards time spent with it just experimenting with its capabilities. The initial uses were clumsy and slow. But by the third time, setup and use went smoothly as we knew what to expect.
The Spotter LR uses an up-to-128 GB micro SD card for memory, and a micro USB cord (included) to view and transfer files to a computer. Its controls are fairly intuitive, and the debris-sensitive ports are well-shielded for field use (though it is not waterproof).
There is a quarter-inch power button that is lit when the Spotter LR is on, but since it faces the user, it doesn't present a stealth disadvantage. Its rechargeable battery never gave any indication of flagging when the unit was used for an entire afternoon.
As the video stills show, there is branding that is added to recordings. I have not found a way to turn that feature off and am not sure there is one. For most photos or still captures, it can be cropped away. Branding is important, but if I were using the Tactacam for my own vlogs, I'd not want the distraction of the logo showing up.
The Spotter LR unit shown in this review is available for $299.99 by direct order. Gun-mounted cameras from Tactacam are even more compact and start at $199.99. Mounting hardware is extra. The app is free with the camera user's code.
This made-for-hunters camera makes it easy to craft a visual story and lasting record about each hunt. Long-range spotters could do the same for their shooting team. This is a product capable of capturing moments in a way that normal cameras simply cannot. With a little re-rebranding for a wider audience, the Tactacam Spotter LR should find great appeal among birdwatchers and other outdoor photographers who want to get visually close to their subjects and record great moments without disturbing the objects of interest.