If you've been thinking of getting a UTV, you're not alone lately. With things as they have been, most dealerships are low on inventory and the wait time to get one from the factories has been growing longer. If you're not looking to do much more than scoot around your farm, hunting property or acreage, there are some options you may not have considered – and they can be delivered right to your door. Tractor Supply Co. has some great deals right now on what is referred to as an "off-brand machine." These machines are not sold through dealerships, and can be found at stores like TSC. Right now, these machines are some of the best UTV deals for the Holidays that we've seen.
Massimo Buck 250 2WD EFI
The Massimo Buck 250 EFI 2WD UTV is perfect for lighter-duty work. It is specifically designed for homeowners, farmers or the everyday outdoor enthusiast who needs a simple, compact, UTV. The Buck 250 comes with a 177cc Yamaha-designed engine that generates 17.4 HP and reaches speeds up to 27 MPH. This UTV includes a full windshield, hard top roof, light package, cargo bed and more. It has an automatic CVT transmission and independent front suspension and a dual-shock swingarm rear suspension. Hydraulic disk brakes bring it to a halt. The bed will handle up to 441lbs. You can grab one now for just $5,299.99 – that's a $500 savings.
Coleman Outfitter 400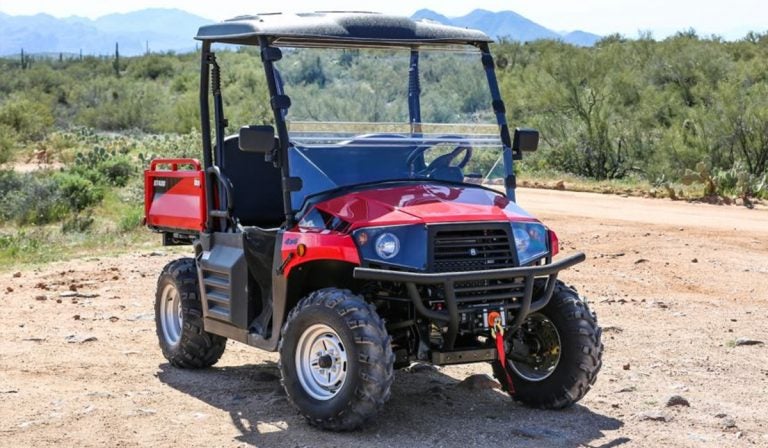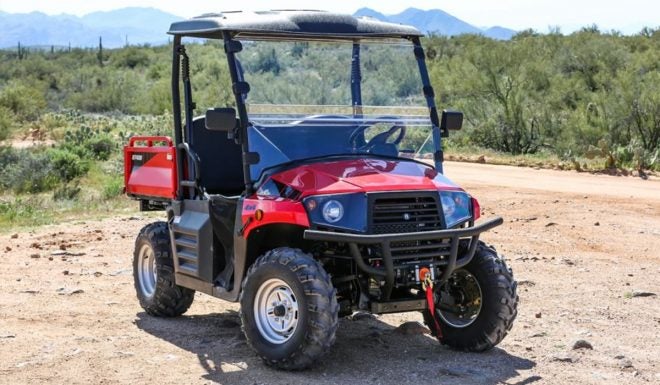 When you think Coleman, you think of camping gear, but they have a powersports side that does quite well. This UTV is made for Coleman by HiSun, a brand that has been around for a long while. Coleman also offers really good customer service, too. It has a single-cylinder, 393cc engine, four-wheel drive with a locking differential, a 3,500lb. winch and more. The bed will hold up to 800lbs. And it can tow a whopping 1,200lbs. That is a lot of UTV for just $6,499. You save $500 and can have it dropped at your door.
Massimo T-Boss 550F
Another nice machine from Massimo is the T-Boss 550F. This machine has a Yamaha-designed, 493cc 32.8 HP EFI liquid-cooled engine that'll run up to 45mph so you can have some fun as well as get the job done. It has on-demand four-wheel drive with a lockable differential for those times when you need every bit of traction you can muster. The bed will hold up to 500lbs. And has a piston-assist dumping mechanism to make things easier on you. It comes with a windshield, mirrors, tilt steering and a 3,500lb. Winch. You can grab one of these machines for $8,199.99, saving you $300.
These are just a few of the options you can get from Tractor Supply Company right now. Check out the rest of the machines here.