Exploded Barrel Reminder: Always Check Your Bore
Russ Chastain 12.18.20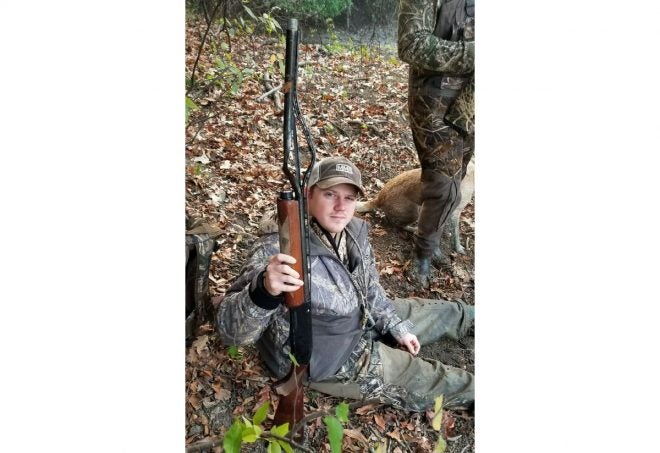 (Image from exploded barrel Facebook post)
A post recently surfaced on my Facebook feed that can serve as a good reminder for all shooters; if any rounds sound weak or otherwise fail to fire, check your firearm's bore before you try to fire it again.
The incident described in the post could have been easily avoided. The OP says his son tried to fire the gun and it "misfired." The son removed the chambered shell and chambered a new one and fired it, resulting in this exploded barrel.
Here's the actual content of the post:
"I know a ton of you hunt or have family that does so I want to pass this along. My son Christian was duck hunting Saturday and he shot but the gun misfired. He took the shell out that misfired and put in a new one. The next time he shot, his gun barrel exploded. Praise God for protecting him. What happened was the wadding from the misfired shell lodged in the barrel, unknowing to him, and the next time he shot, the barrel exploded. Please let everyone know to check their barrel if a shell misfires."
Clearly, there was more than just a "click" with the first shell or the wadding couldn't have been driven into the shotgun's barrel. This "pop" or weak-sounding "bang" should have been the first sign of a potentially dangerous problem. Aside from that, when he removed the shell — knowing it hadn't fired properly — and saw that the shot charge and wadding were no longer in the shell, he should have deduced that the wad may have been stuck in the gun's barrel.
But clearly, he didn't know that, and I'm sure he's not alone. So take care folks; anytime your ammo doesn't fire properly you should wait a few seconds with the gun pointed in a safe direction. Then, open the action and remove the defective cartridge. If it is completely intact, you don't have to worry about a blockage in your barrel. But if the bullet is missing from a defective/misfired metallic cartridge or if the crimp is opened on a defective/misfired shotgun shell, you need to stop all shooting immediately and inspect the barrel bore for obstructions.
Fortunately, no one was injured by the exploded barrel incident described above, but it was entirely avoidable to anyone with the right knowledge. And now you have that info.
Happy hunting and safe shooting!