Ammo Reloading Dreams Can Come True with Mark 7 Products
Eve Flanigan 12.28.20

The current ammunition shortage has done much to recruit new participants to the practice and for some, the art of ammunition loading and reloading. Some companies are adding ammunition to their product selection for the first time. Countless individuals have established a loading habit to keep themselves and their families supplied with ammo.
Lyman Products is a longtime general gun and shooting supply company, well known for making reloading supplies, gun sights, and much more throughout its long history. 2020 saw the company introduce some more-modern ammo reloading gear in a very big way. At the Blue August Gun & Outdoor Writers' Conference in October, I learned from a Lyman rep that ammunition loading is seeing a resurgence in popularity, which wasn't a surprise. But their biggest customer demographic for these products, millennials, definitely was a surprise.
At the conference, I had the chance to see one of their new machines in action. It's called the Mark 7, and it's a precedent-changer for the small- to mid-size ammunition maker or reloader.
The Mark 7 is actually a series of what are currently three loaders. The Mark 7 Revolution is fully automated. "Fully robotic" would be a fair description. The Mark 7 Evolution is hand-operated, but bears little resemblance to Grandpa's reloading setup. Finally, the Mark 7 Titan XL is an automated loader exclusively for rifle cartridges.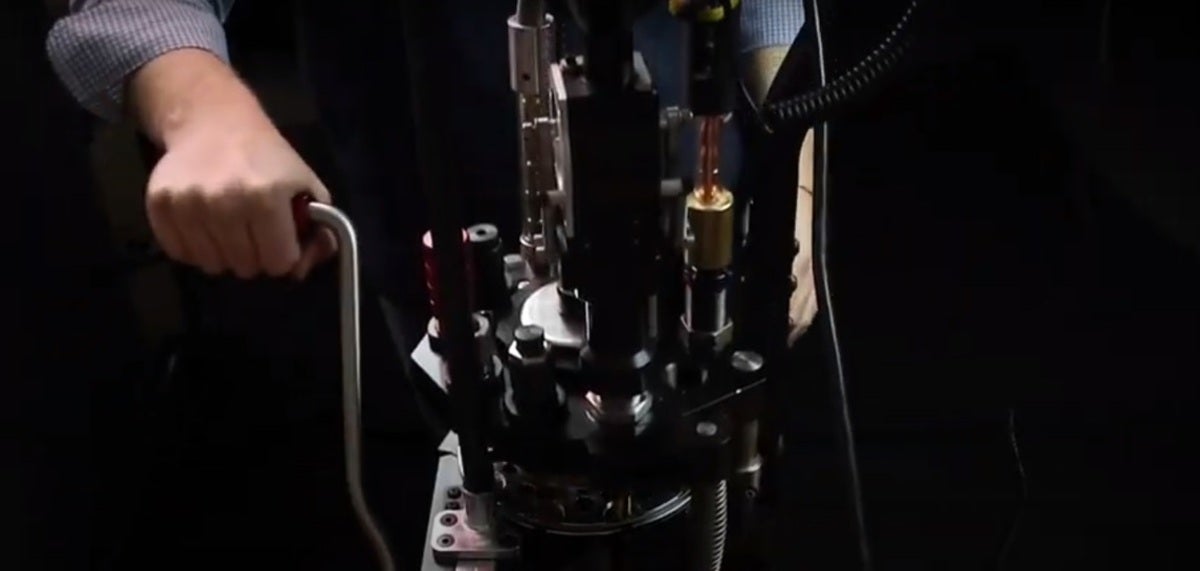 Production volume is the name of the game with these loaders. They were designed by dedicated USPSA shooters who shoot large quantities of ammo every week. These shooters needed a faster way to replace what they shot up. Their original designs were conceived and built in cottage industry fashion. They were also very expensive, as producing parts for small quantities of personal-use machines on a private contract tends to be. The stage was set for Lyman to step in as both problem-solver and innovator.
Because Lyman Products can produce the CNC-machined, tight-tolerance components of these loaders in-house, the production cost dropped dramatically. Thus, the door of opportunity for both mass production of Mark 7 machines by Lyman, and mass production of ammo by small businesses or individuals, opened wide. The top-of-the-line Mark 7 is an $11,000 machine. That's 30% less than it cost the original producers to build about five years ago when Lyman procured producers' rights.
The 10-stage, manual Evolution works with both new and fired brass. It loads 14 different cartridges representing the most popular pistol and rifle calibers. New users can upgrade over time, adding Mark 7 autodrives sensors, and more. New users needn't navigate the learning process alone, either. Lyman Products sponsors a Mark 7 community and technical help which are included with purchase.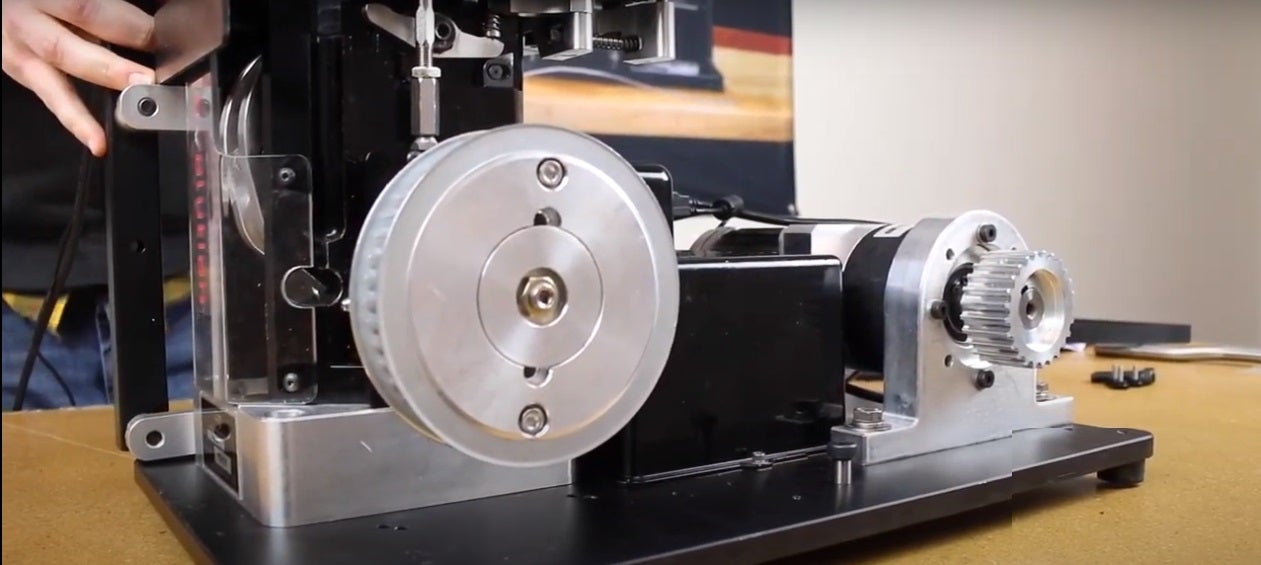 The 10 stations of the Evolution represent a soup-to-nuts solution for the home loader. They are as follows:
Station 1:  case feeding
Station 2:  sizing and decapping
Station 3:  swage/case trim
Station 4:  primer seat with hold down
Station 5:  resize/neck expansion
Station 6:  powder drop
Station 7:  powder check
Station 8:  bullet dropper
Station 9:  seating
Station 10:  crimp
Spatially speaking, the Evolution is compact for all It can do. It's 39 inches tall, 19.5 inches wide, and 14 inches deep. It weighs 65 pounds. Dies and bullet feeders must be purchased separately. It can be ordered with a 110V or 220V power cord.
The Evolution can be the beginning of your personal solution to the ammo crisis for a base price of $2,994.95. But don't get in a big hurry. Due to backorders, there's a minimum 8-week wait for delivery.
Want to be in the ammo business? Step up to the Mark 7 Revolution, which can crank out up to 3,500 rounds per hour while you do something else. This precision loader is of a grade not previously available on the market, and is entirely automated once supplies are loaded.
Extremely precise and high-tech in construction and operation, the Revolution has a digital motorized powder measure that's accurate to plus or minus .05 grains. It'll work with new and remanufactured brass. It arrives pre-assembled for quick start-up after downloading software. Its dimensions are similar to the Evolution, as are its available cartridge choices. Base price for the Mark 7 Revolution is $8,994.95
For precision rifle enthusiasts, the Mark 7 Titan XL is the Cadillac choice for high-volume shooters and ranges. It'll produce up to 5,000 rounds per hour. Lyman doesn't list a price or in-depth information for it yet, but for many locations it will represent a money-saver where the time/money ratio is important.
Lyman Products also sells dies, automated presses, automatic brass sorters, a new automated, oscillating priming system, and more. This is a company stepping up to meet a very popular demand. However, for all this advancement into the ammo arena, don't look for the Lyman name in lights. Mark 7 is a brand that's presented independently from the parent company, in an apparent appeal to a seasoned, highly proficient, and deep-pocketed segment of the industry.