Bushnell Announces 7 NEW Sub-$100 Binoculars for Hunting/Shooting for 2021
Adam Scepaniak 12.30.20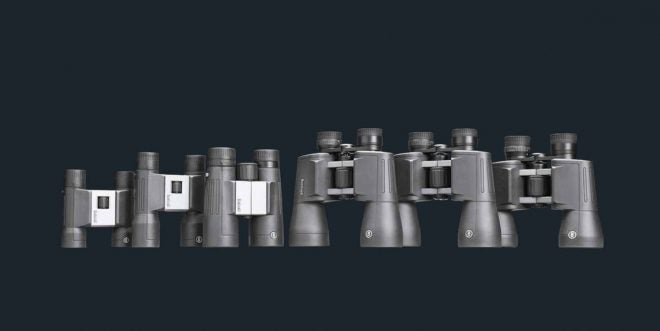 With 2021 upon us, manufacturers are gearing up to open the flood gates on new product announcements and Bushnell is starting to trickle theirs out. To kick it off, Bushnell has debuted 7 NEW sets of binoculars that all retail for less than $100, making them very affordable. All of these new offerings come from their Powerview and Powerview 2 lines. All of the attributes and specifications for all of the new binoculars can be read below as presented by Bushnell:
LONG LASTING DURABILITY – Aluminum alloy chassis provides durability without adding unnecessary weight and bulk.
MODERN EXTERIOR DESIGN – High quality, soft touch rubber and brushed metal texture finishes provide classic performance in a great looking, modern design.
EASY TO USE AND CONFIDENT GRIP – Updated ergonomics with soft touch rubber and easy grip texture along the sides of the binocular, and on the bridge, reduce the chance of dropping and give a confident hand feel….even with one hand.
GREAT IMAGE QUALITY WITH SHARP FOCUS – Multi-coated optics draw an incredible amount of light for clear vibrant images, even in low light. Ultra-smooth focus wheel allows you to focus in on your subject quickly for perfect definition when you need it.
AVAILABLE IN MULTIPLE CONFIGURATIONS – Compact, mid and full-size options in roof or porro prism from 10x to 20x provide multiple options for your adventures.
All of these new binoculars from Bushnell are covered by their "Ironclad Warranty" which is a full lifetime warranty that covers the lifetime of your product. These new binos boast an all-metal chassis to support durability and have been tested from the scorching heat of summer to the bitter cold of winter to ensure that no deformation ever occurs. The Powerview 2 series also features an updated ergonomic feel with a "Rubber Armor" exterior. All of the different, new offerings and their associated price-points can be read below:
Powerview 2 10x25mm Binoculars – MSRP $29.99
Powerview 2 16x32mm Binoculars – MSRP $39.99
Powerview 2 10x50mm Binoculars – MSRP $64.99
Powerview 2 12x50mm Binoculars – MSRP $64.99
Powerview 2 20x50mm Binoculars – MSRP $69.99
Powerview 20x50mm Binoculars – MSRP $72.99
Powerview 2 10x42mm Binoculars – MSRP $79.99
A couple things Bushnell has always been known for is manufacturing affordable products and having a stellar warranty, and that continues with these 7 new Powerview and Powerview 2 binoculars. The only question that remains is if these binos are something you are looking for? Or are you in the market for something more expensive? As always, let us know all of your thoughts in the Comments below! We always appreciate your feedback.