New Year, New Ammo! Federal Premium's NEW Fusion 6.5 PRC
Adam Scepaniak 01.04.21

Federal Premium has kicked off the new year of 2021 by offering NEW Fusion 6.5 PRC for the growing market of shooters chasing that cartridge. The 6.5 PRC (Precision Rifle Cartridge) is a round introduced by Hornady in recent years following the tremendous success of their re-introduction of the 6.5 Creedmoor cartridge. What the 6.5 PRC is known for is having long, dart-like projectiles which create a high BC (ballistic coefficient) and more bearing surface on your rifle's rifling. In sum, it is an extremely accurate round that many target shooters and hunters have come to appreciate. The specifications for Federal's New Fusion 6.5 PRC offering can be read below as presented by Federal Premium:
New 140-grain 6.5 PRC offers extended range and accuracy
Cartridge delivers long-range accuracy, flat trajectory and mild recoil
Skived bullet tip ensures reliable expansion
Molecularly-fused jacket around a pressure-formed core for better weight retention than
comparable bullets
Boat-tail design maximizes ballistic coefficient
Best-in-class weight retention and expansion
6.5 PRC 140 Grain Fusion | 20 Count | F65PRCFS1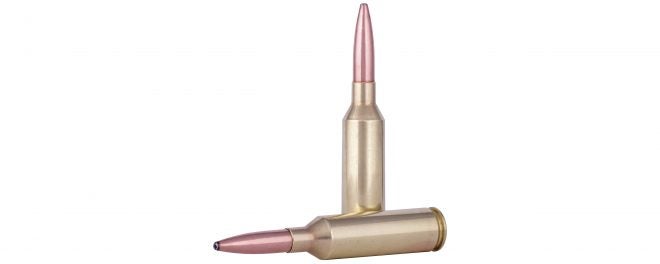 The MSRP is $30.95 for a standard box of 20 rounds. As previously mentioned, the 6.5 PRC is terrific for target shooting as well as big-game hunting. For those who live or journey out west and long-distance shots on game are the norm, the 6.5 PRC round paired with good ammunition could be a valuable team for humanely harvesting game. Federal Premium shares their thoughts on the New Fusion 6.5 PRC in this Press Release statement given below:
"Fusion® was the first rifle ammunition specifically built for deer hunting—and it's still the best, offering the best expansion and weight retention in its class. It's an ideal match for the new 6.5 PRC cartridge, which has quickly caught hunters' attention thanks to its long-range accuracy, flat trajectory and manageable recoil. Paired with the Fusion bullet's molecularly fused jacket and pressure-formed core, the new load provides tag-filling penetration and stopping power."
While the 6.5 PRC is still a relatively new cartridge, it appears to have strong staying power and is unlikely to fade away any time soon. For all of the long-range shooters and hunters in the reading audience, what do you think of the 6.5 PRC cartridge? Is it something you would be willing to dive in on? Or have you already? As always, let us know all of your thoughts in the Comments below! We always appreciate your feedback.