Leupold Unveils Delta Point Micro Red Dot Sight
Eve Flanigan 01.07.21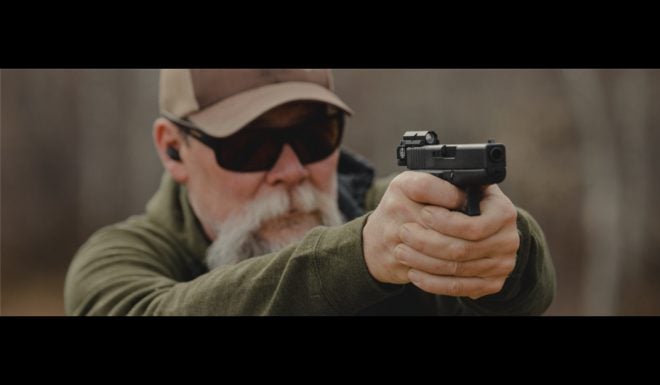 In a move that just might mark the dawn of a new age of very compact red dot carry optics, Leupold, of Oregon, announced on January 04 its new Delta Point Micro, also called DP-Micro. This is a red dot intended to be mounted on the slide of a pistol.
This radically different optic is made to conceal. It's set low on the slide, with a base made for mounting into the rear sight dovetail after a mounting plate is inserted. Two screws secure the sight to the mounting plate, and thus to the slide.
The low-profile dot aligns with the front sight, thus overcoming another common complaint about transitioning to a red dot—the shooter must learn a new sight plane for a high-set optic. Not so with the Delta Point Micro, which maintains the same height as the original rear iron sight. It has a 3 MOA dot.
It's powered by a CR1632 battery, promising 3.5 years of continuous use on the medium-bright setting. Leupold applied motion detection technology to the DP-Micro. It shuts off automatically after five minutes of stillness, but activates when motion is detected. If the battery fails, the design of the optic serves as a backup sight. The lens aperture can be used like a ghost ring, with the front sight centered in its lower third, as well as aligning two milled holes on the sight.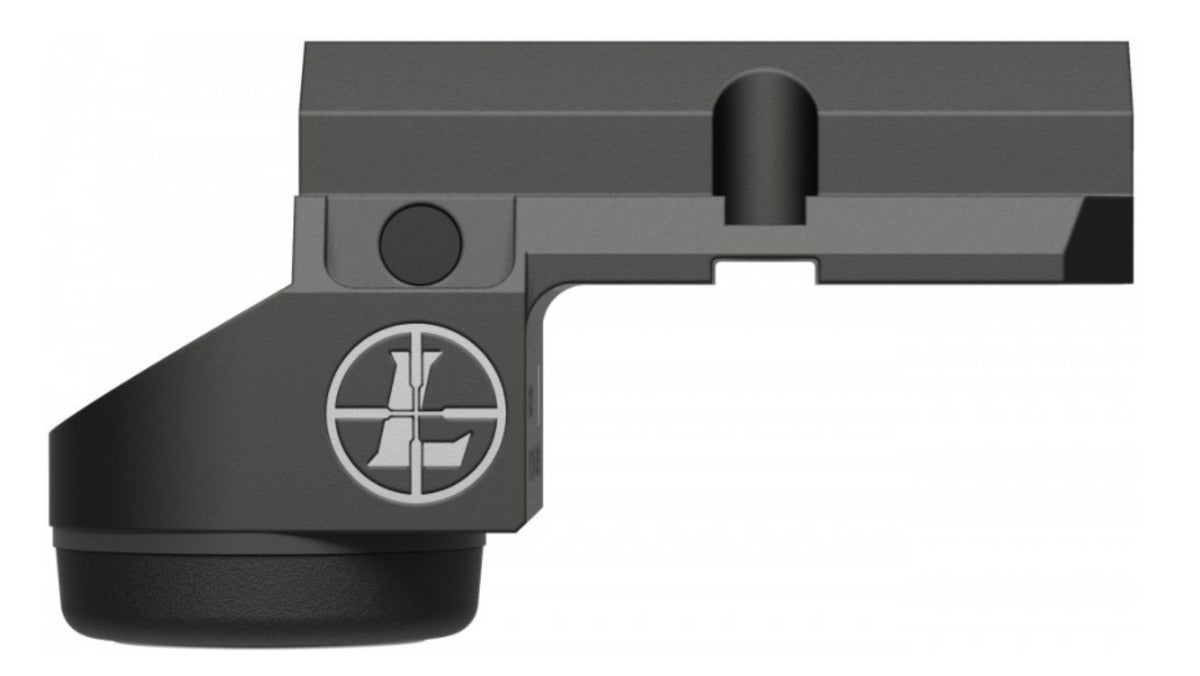 Leupold used no-glare coating along with glass that's touted as having excellent light transmission and little to no color distortion. The lens is treated for scratch resistance. The optic is waterproof and fogproof. The fully enclosed LED should be impervious to dirt and other contaminants. A tough housing aids in impact protection.
The sight is 2.25 inches long and 1.25 inches tall. The weight is only 1.1 ounces.
The first run of Delta Point Micros will fit Smith & Wesson's M&P series guns as well as non-MOS Glocks. No word yet on what models will follow.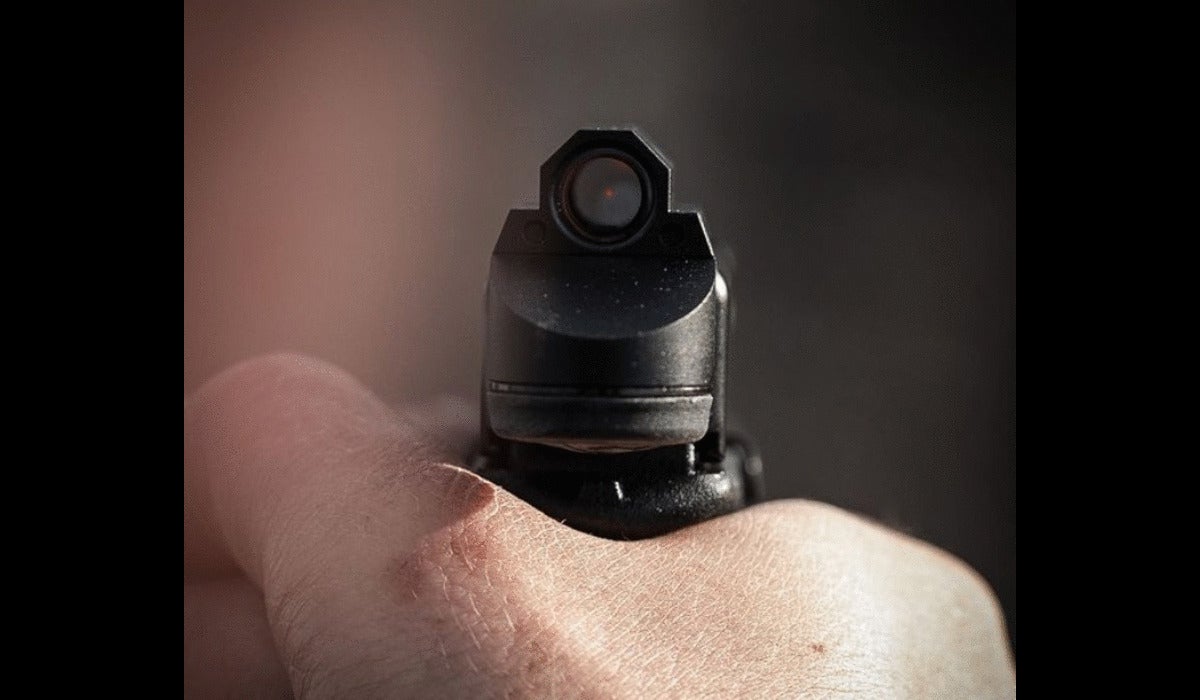 What About Installation?
Leupold has posted an installation video on their website. This appears to be a beginner-friendly gunsmithing job, assuming one has the proper tools and know-how. The video does recommend installation by a pro. A user manual appears on the website, too.
There's a zeroing video on the site, too. A hex wrench (provided) is needed to adjust elevation and windage. Adjustment screws are located on the left side of the housing.
Current price for both the Glock and M&P DP-Micros is the same: $519.99.
The DP-Micro represents a big step in the direction of optics companies meeting consumer demand by making an optic that's built for concealed carry from the ground up.