National Concealed Carry Reciprocity Act Introduced (Again)
Eve Flanigan 01.11.21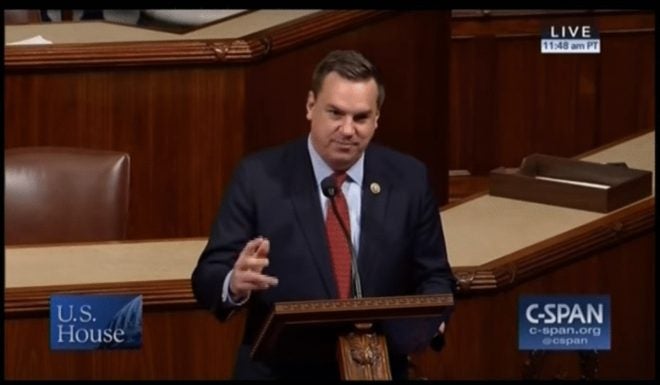 A new attempt is underway to establish nationwide concealed carry reciprocity for licensees. HR 38, The Concealed Reciprocity Act of 2021, was introduced on January 4, 2021. It's sponsored by Republican Richard Hudson of North Carolina's 8th District.
HR38 would amend Title 18 of United States Code. The bill does not facilitate reciprocity at the scale its name implies. It does provide for recognition of non-resident licenses by states that already have a concealed carry permitting process or Constitutional (unregulated) carry. It would not alter existing state limitations on concealed handgun carry. Visitors would have to comply with existing state terms to remain legal when traveling.
The bill does specify that carry would be permitted on federal lands administered by National Park Service, Bureau of Reclamation, US Fish & Wildlife Service, US Forest Service, Bureau of Land Management, and Army Corps of Engineers. This has significant implications for exercising concealed carry in Washington, DC as well as other places which have many outdoor areas under the auspices of federal agencies.
This bill garnered an unusual number of co-sponsors right out of the gate; 154, three of whom are Democrat. Bill-tracking website govtrack.us currently lists the bill, but has not yet given it a rating for likelihood of passage.
There is some language of concern which may have potential for misinterpretation. Machine guns or destructive devices are excluded; that much is to be expected. The definition of "handgun" in HR38 is as follows:  The term 'handgun' includes any magazine 4 for use in a handgun and any ammunition loaded into the handgun or its magazine. The bill repeatedly refers to "a" handgun, inferring coverage of a single gun. The presence of so-called backup guns or extra magazines/ammunition is apparently subject to laws of individual states.
Legal protections for concealed carriers are strongly present in the bill, which specifically bars the arrest or detention of anyone carrying concealed in accordance with its terms, puts the "beyond a reasonable doubt" standard of proof upon the state or other entity that charges a concealed carrier with violating its terms, and requires that the prosecuting party provide for attorney's fees and damages to a plaintiff if a conviction is not reached.
This isn't the first time Congressman Hudson has run this flag up the pole. His first attempt was in 2017. He's been a stalwart advocate of Second Amendment causes, including primary authorship of a December 2020 letter to the US Attorney General and Bureau of Alcohol, Tobacco, Firearms, and Explosives (ATF) opposing the ATF's looming threat to regulate pistol braces. That regulation would affect hundreds of thousands of currently legal brace owners and was proposed without citizen representation. After its delivery, the ATF pulled the proposed change, at least for the time being.
The concealed carry reciprocity bill is currently awaiting committee assignment.