Becoming a Prepper: How to Get Started as a Survivalist
Dr. John Woods 01.12.21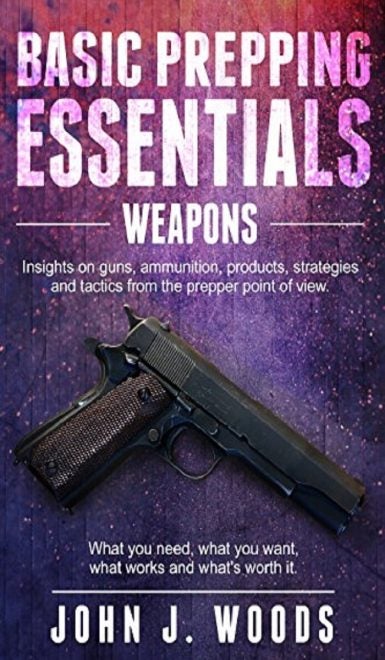 So, what exactly does "becoming a prepper" mean? What do you have to do to become a prepper or live a prepper lifestyle? Can you just declare myself a prepper and do little or nothing to fulfill the role? Are there specific tasks or preps that you have to do to become a prepper?
Being a prepper is a never-ending process. You cannot just declare yourself a prepper to be one. You have to live the role all the time, as everyday readiness is essential to really being a prepper. Yes, there are specific tasks to accomplish to be a prepper, but those are not always exactly the same for everyone. Prepping is both a state of mind as well as a physical state of preparedness for any threat or circumstance that might arise to harm you and your family's safety and well-being. So, where to you start?
Education and study are the foundations for transitioning to becoming a prepper. You need to know the extent of the issues you may have to deal with in order to prepare for the survival of any threat. Modern day threats are many and highly varied. These are classified in many ways but can be narrowed to environmental threats such as all types of storms or natural disasters. Other types include personal assaults, home invasions, breaches of security and so forth.
Naturally you can Google any of these topics and read to understand the basic essentials of prepping and survival. Buy a related book or two especially ones that provide lists of categories of concern as well as suggestions for supplies, gear, and everything else needed to prep your life for survival regardless of the type of threat.
In general, you'll need to stock up on plenty of reserves of staple foods, medical supplies, OTC meds and prescriptions, consumable items like paper products, personal hygiene items and such. As a guide, you'll need "stuff" to get along for as long as six months as though all the stores were sold out completely or closed. They may be in such cases as a hurricane for instance.
You'll need to learn how to secure your home and harden it against a break in. This could include a comprehensive security system, locks, window security screens and the like. You need to explore escape routes and alternative escape locations or bug out sites as they are termed in case an event forces an evacuation. A bug out can become a second home.
Self-defense is also a critical aspect of being a prepper. You will need to learn and equip yourself to handle firearms for personal and property defense. Training will be required to become proficient with all of this. This is not learned overnight. Becoming a prepper is a lifelong venture. Start now and get prepared. Learn to be safe, secure, and self-sufficient.